19-year-old Vignesh is the first in his family of farmers, to leave his village for studies. He dreamt of becoming the best engineer there is. Scoring one of the top ranks in his school, he went on to secure a merit seat in his dream university – Anna University, Chennai. All by himself in a city unknown, he studied hard, with the sole determination of bagging a good job and taking over his father's responsibilities...till his liver failed him! He has been diagnosed with liver failure and a liver transplant is his only hope.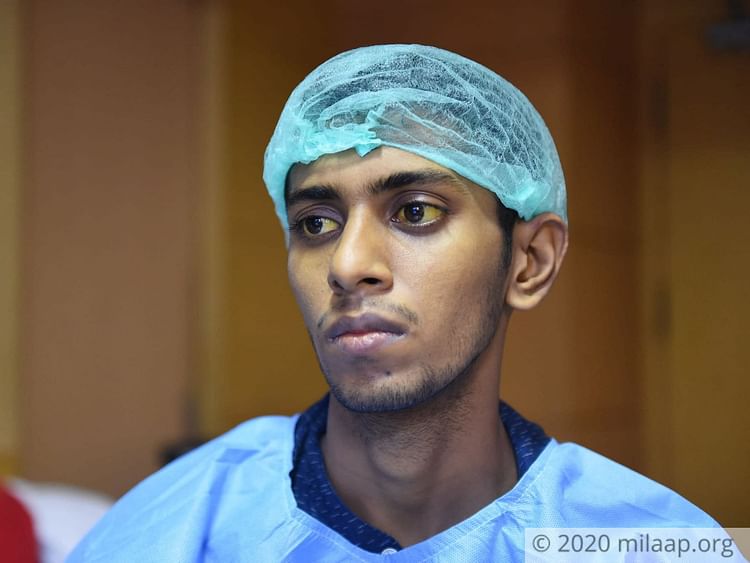 He was a child of 40 days when he had his first surgery
When he was born, Vignesh suffered from a severe jaundice, and was diagnosed with biliary atresia – a disease of the liver caused by the absence of a gall bladder. The doctors suggested a kasai procedure – a surgery that will help direct the liver's secretion directly to the stomach instead.


"

After the surgery, he took his time to recover. His milestones were delayed, and he suffered from stomach-aches every once in a while. But when he turned 4, he was fit enough to go to school. Just like any other kids.

He was busy chasing his dreams when everything came to a standstill…all over again." – Gunasekaran, father.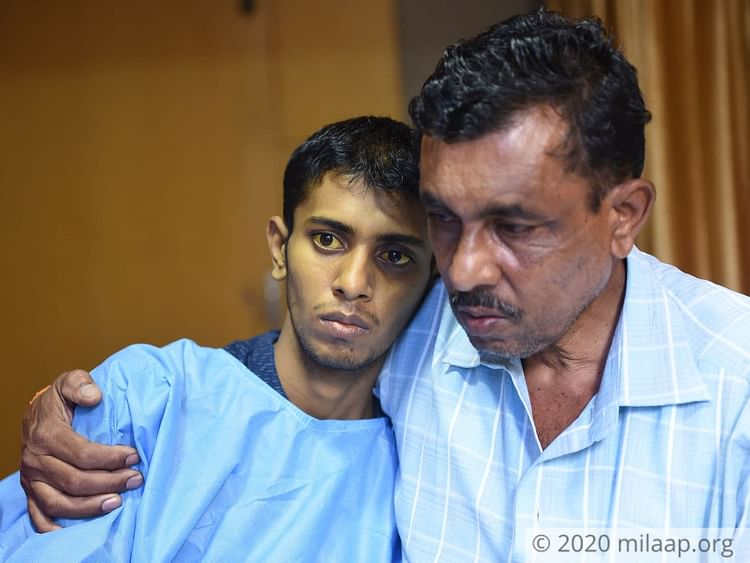 18 years later, when nobody saw it coming, his jaundice returned
"I was home because of the lockdown. Just 15 days after my online classes began, I realized my eyes were turning yellow, and I was exhausted for no reason. I thought my jaundice was back, and I was admitted.

Staying in the hospital on drips for 15 days was miserable and suffocating. I just wanted to go back home…but they said my liver had failed me and it hit me I might not be able to continue my classes anytime soon…or ever again!

" – Vignesh, patient.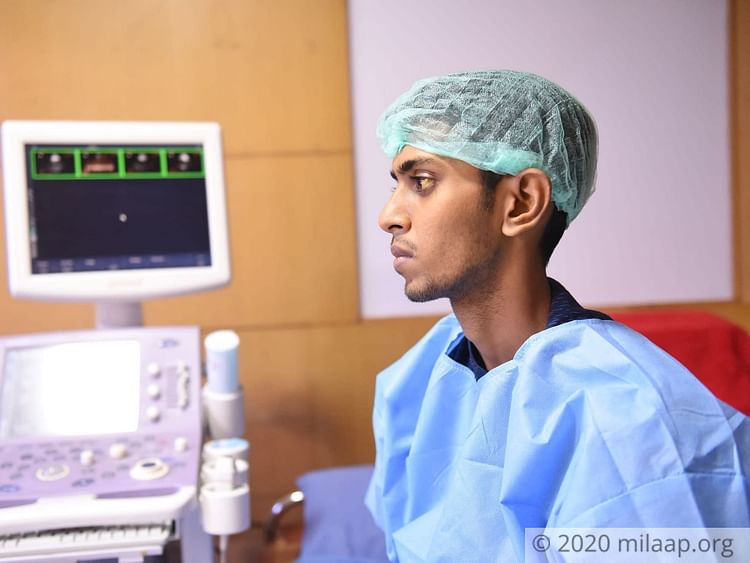 "His jaundice became severe and no medication could bring it down. He lost so much weight, and looked helpless.

The youngest in our family is fighting a life-threatening sickness and only a liver transplant can cure him. His father is ready to be the donor, but we don't have the money for it!

" - Shantha Mani, mother.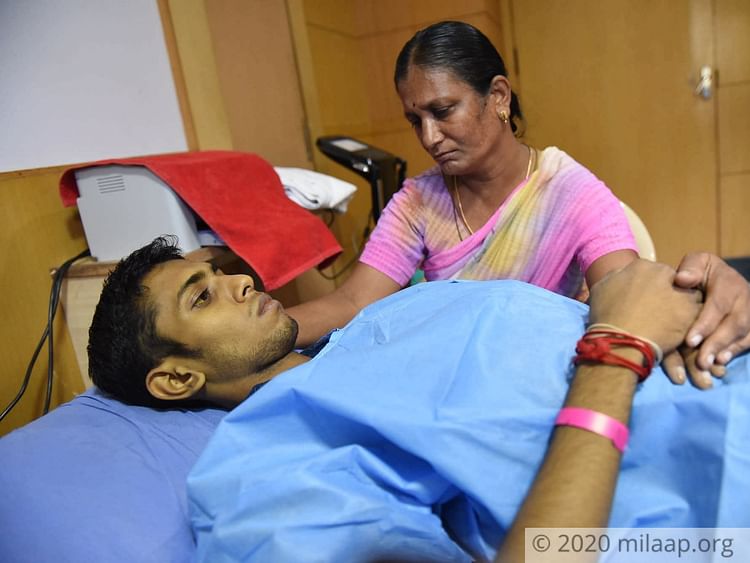 "These days I find it hard to even earn our meals…how do I gather 28 lakhs?"
Gunasekaran is a farmer who earns no more than 7,000 a month. With no rainfall at all where he lives, he hasn't been getting work. The surgery will cost him 28 lakhs, but he has no means to afford it. He's neck deep in debts with the money borrowed for Vignesh's scans and medication. He has not a rupee to spare. You can help them.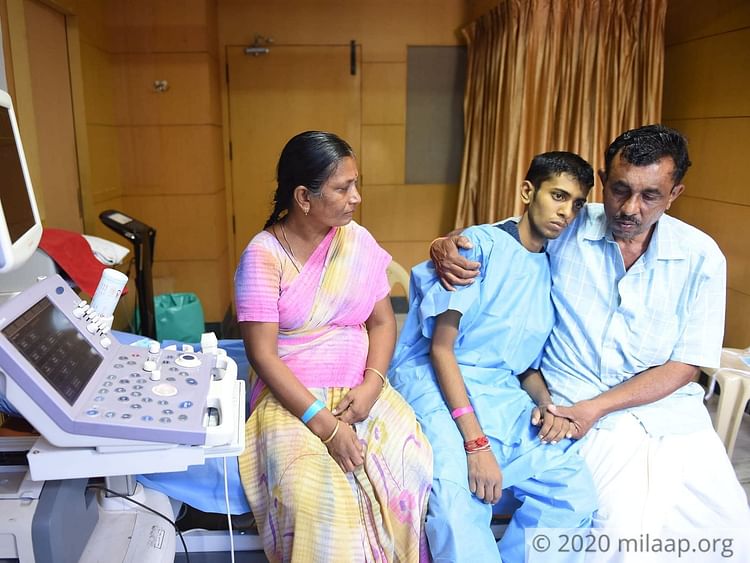 He's spent all his life aching to give a better life to his parents. Your contribution can help him recover, and realize his dream. Click here to help him.