"She's such a sweet girl, so kind and loving. We call her Gudiya (doll) at home because she was forever smiling; you could never find her without one. And she used to make sure everyone around her was smiling too! Before the pandemic, sometimes she would show up in the fields where I work, and act out scenes from movies to keep me entertained. That's the kind of girl she was.

Today she can barely get out of bed. She hasn't smiled in weeks. She doesn't talk anymore.
My Gudiya has cancer. And because I'm poor, all I can do is watch as it kills her right in front of my eyes."

— Vijay, father, a farmer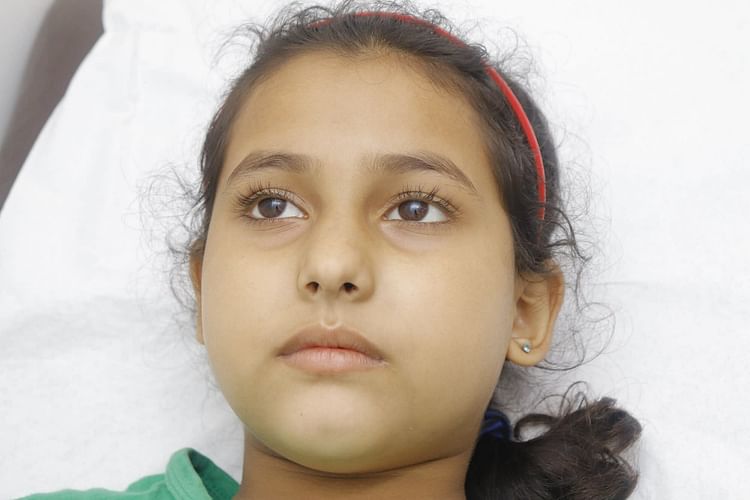 Since late August little Vanshika had been getting recurrent fevers and continuous body aches. Her worried parents took her to one clinic after the other in their village, trying to figure out why their sweet Gudiya was suffering.
"In one of the clinics, they did a test and found out her blood count was really low.

I will never forget the look of fear on my wife's face as the doctor told us his suspicions.

He said there was a chance that... that Vanshika had cancer, and that we should rush her to a city hospital immediately.

Within just a day, he turned out to be right."

— Vijay, pain evident in his voice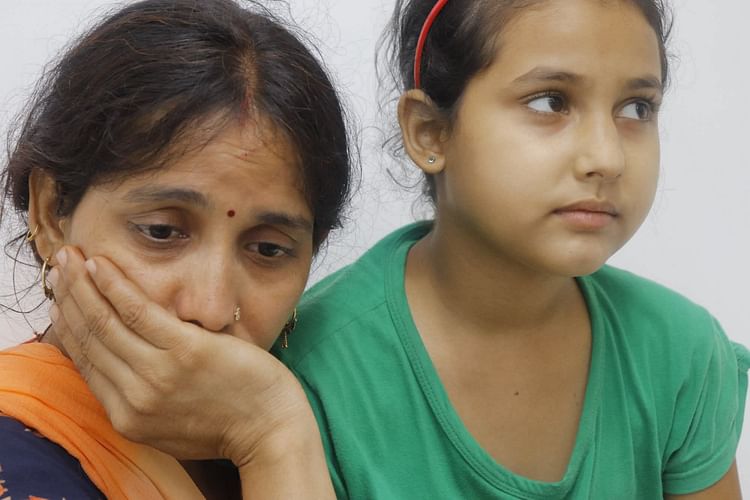 Over the next 2 weeks, she had to get 7 rounds of chemotherapy
"She was admitted as soon as we brought her in, and tests confirmed what the other doctor said. Our Gudiya was diagnosed with blood cancer, and she needed urgent chemotherapy. I immediately used up what savings I had, and borrowed money from relatives as well. With it I was able to afford 7 rounds of chemotherapy over 2 weeks.

But then our money ran out, and all the progress she made in recovering started vanishing. Now she's weaker than ever. She can't even get out of bed to use the bathroom without crying in pain and tiredness!

"

— Parul, mother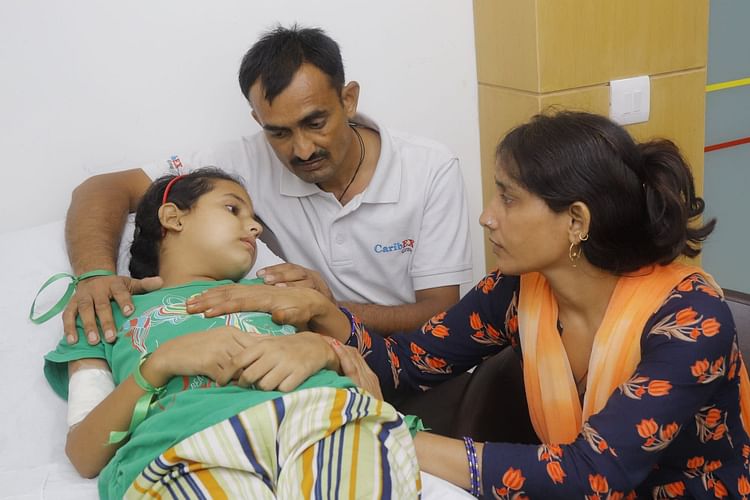 If she doesn't get an urgent bone marrow transplant, she may not survive
When doctors first diagnosed little Vanshika with cancer, the only source of comfort her parents had was the fact that she had a 90% chance of survival if she just stayed on her chemo. But as they struggled to put together more money, the chemo stopped, and days went by, then weeks. In this time, their Gudiya's odds changed drastically.
"Today they told me that if she doesn't resume her chemo and get a bone marrow transplant immediately, her chances of survival are just 50%. That means that... that tomorrow morning there's a 50-50 chance when I open my eyes that my Gudiya will be no more!"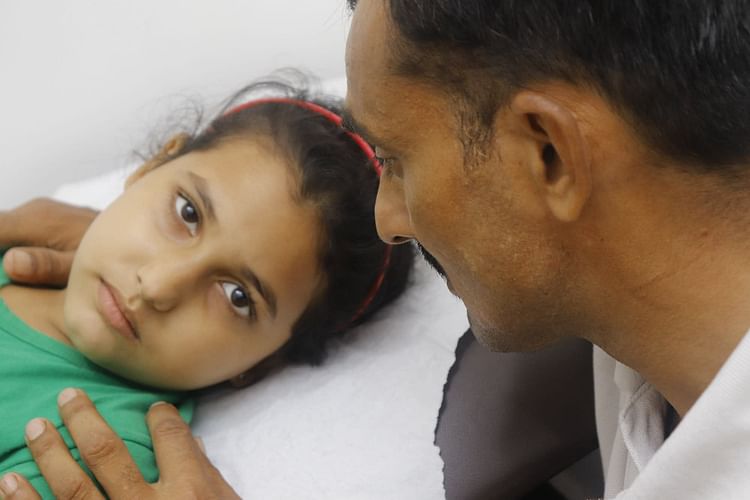 The money he had been saving up was for his son's cochlear implant
"I'm just a farmer, I don't know what to do anymore. So much has changed so quickly.

Just one month ago we were planning for our son's cochlear implant surgery, for which I'd been saving up since his birth.

We were all so excited! But when Gudiya needed chemo, I had no choice but to use it all up, and then I couldn't arrange more money in time.

Now Gudiya's condition is worse than ever, and with all these new debts I owe, I'll never be able to afford my son's surgery again! Both my children are suffering and it's my fault!

I've never felt this guilty or helpless!"