It was almost 9 that night when a group of miscreants came and poured acid on Uttam Naik through a window. Within seconds, his head, the right side of his face and neck, his hands and even his chest and abdomen was severely burnt. A complaint has been lodged and the police is carrying out investigation. All this happened on the 16th of September and since then he has been in the hospital undergoing multiple surgeries. He is not out of danger; he needs continued treatment and at least 3-4 weeks of hospital stay.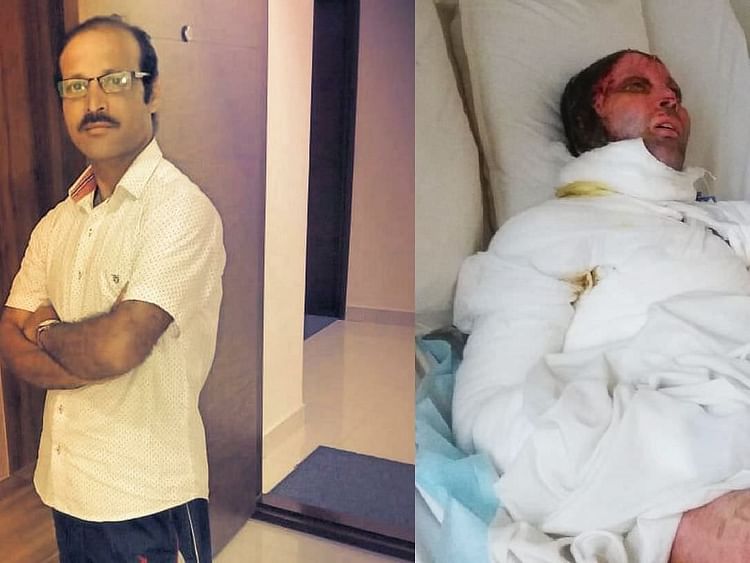 In a cruel turn of fate, Uttam's life turned upside down
42-year-old Uttam is the elder son of his parents who live in Bhadrak, Odisha. A hard-working and responsible man, he never shied away from his responsibilities. He always took care of parents and even got his younger sister married. But, one year ago, he decided to come to Bangalore in search of better job opportunities. He was working as an office boy in a small construction company.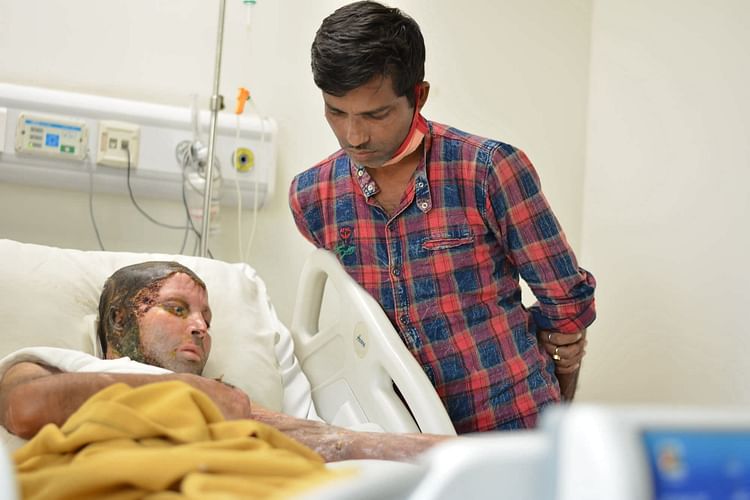 "It was such an unfortunate night. Uttam's friend, the security guard of the construction site, had asked him to sit in the guard's cabin while he went to quickly finish his dinner. In that fraction of a second, this horrible incident took place. The security guard rushed out hearing Uttam's violent screams and found him lying on the floor, the flesh on his body melting away! He was immediately rushed to the hospital,"- Gautam Naik, friend.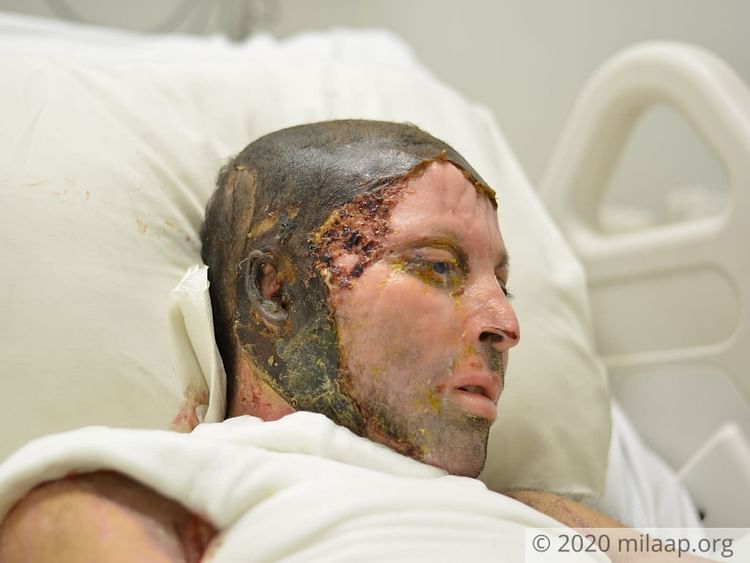 Even in his pain, Uttam thinks about his aged parents
Whoever knows Uttam, knows that he is a kind-hearted soul who keeps to his own business. He is polite and a fast learner and is an absolute favourite of everyone at his workplace. This incident - it came as a shock to everyone. And all his colleagues have come together to help him with his medical expenses.


"His employer has been giving him his monthly salary of Rs 12,000. That's how his daily tests and treatment is going on. Uttam is in so much pain, he can't speak, he can't sit up properly. Often, at nights, he wakes up, screaming in pain. I rush to call the nurse to check on him. Tears roll down my eyes as I see him suffer so much. But even in all this, he has asked us not to tell his parents. He says, they won't be able to handle the shock and the pain. Such is Uttam," - Gautam.
He has lost his right eye but you can save his life
The sweltering acid burned through Uttam's flesh and destroyed his right eye. He has lost his eyesight but with a few more surgeries and continued hospital stay for around 4 weeks, he can get better.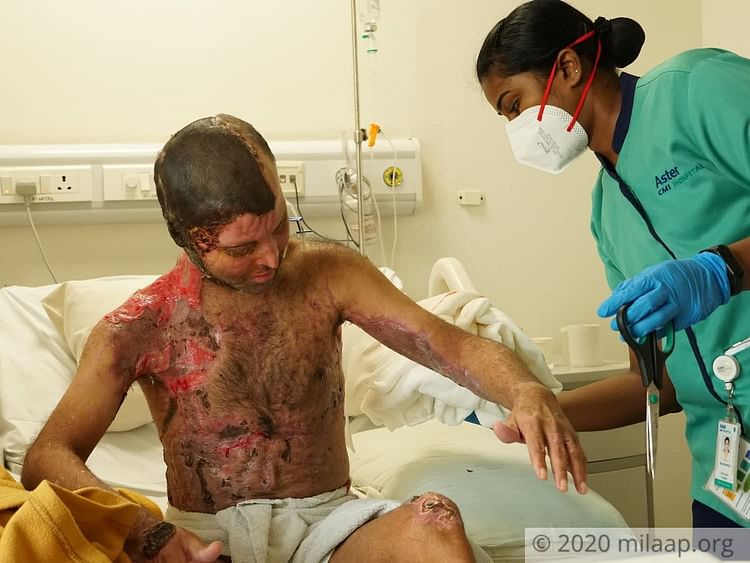 "He was supposed to get married in January, now all that has come to a standstill. But he is very strong-willed. Despite so much pain, Uttam is trying his best to get better. He knows he is the only one to take care of parents. But now it has become difficult for us, friends and colleagues, to bear his expenses. We need your help, Uttam needs your help," - Gautam.
Uttam is now fighting for his life after severe acid burns. He needs your help to survive - even a small contribution will go a long way. Click here to donate.