"My wife isn't as expressive as I am; so, I'd never know what ran in her head. But her actions told me the story every time she woke up in the middle of the night, frantically searching for the babies all over the bed. It would take her a while to realize they haven't come home at all! Every day we wake up thinking 'today is going to be the day', but…it hasn't been so. Born extremely preterm, our babies have been at the mercy of the ventilators, needles, and tubes! They're still there. It's like we have them with us, and yet we don't!" – Prasad, father.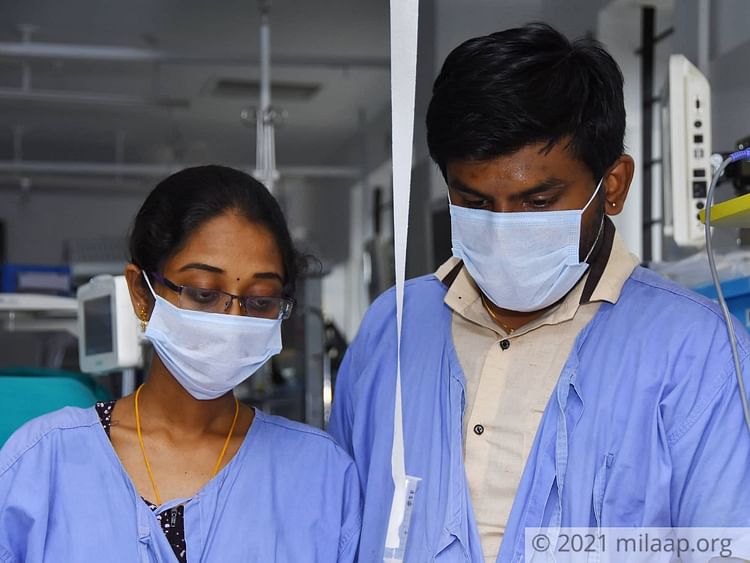 7 months pregnant, one day, she was told both her life and the babies' were critical
"Just the previous day we were celebrating the new year. Everything was perfect.

We were going to be parents to twins, and we were overjoyed. But the next day, suddenly, her water broke; and the doctors said all three of their lives were in great danger.

We were devastated, and confused! How could it be? She was operated that very day…a torturous wait for me till they came out.

Roja was safe, and the babies had been delivered. But…they were struggling to survive on their own!

" – Prasad.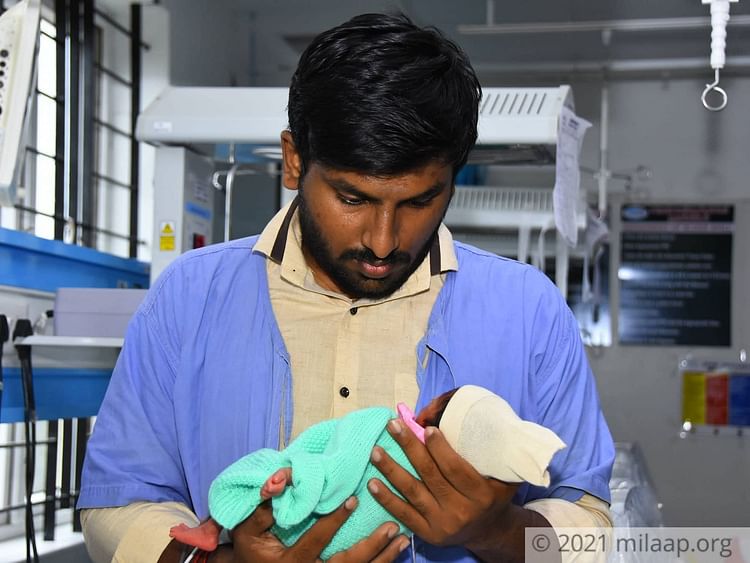 Born extremely preterm, the babies had to fight battles big from their very first day
The girl babies suffered respiratory problems, and were kept on ventilator support for a week. With organs underdeveloped, they were struggling to breathe on their own.


"They're off ventilator in just a week. They'd come past the major obstacle cast their way!

But doctors told us they needed to be closely monitored for a few more weeks in the NICU, till they became stable.

Prasad and I had so many discussions around how we would welcome them to this world… this wasn't how we planned it to be! We feel helpless, and then, when we see their faces, we feel stronger within. We've named them Mahalakshmi and Magizhmathi; and I can't help feeling they will come home to me…soon." – Roja, mother.
The babies can soon recover and go home, but the treatment will cost 10 lakhs
Working as a trainer, Prasad earns a decent sum. But ever since the pregnancy, he's spent over four lakhs from his pockets, and is in desperate need of help now. A prolonged stay in the NICU promises speedy recovery of the twins. But it costs 10 lakh rupees, and the couple are struggling to afford it. You can help them.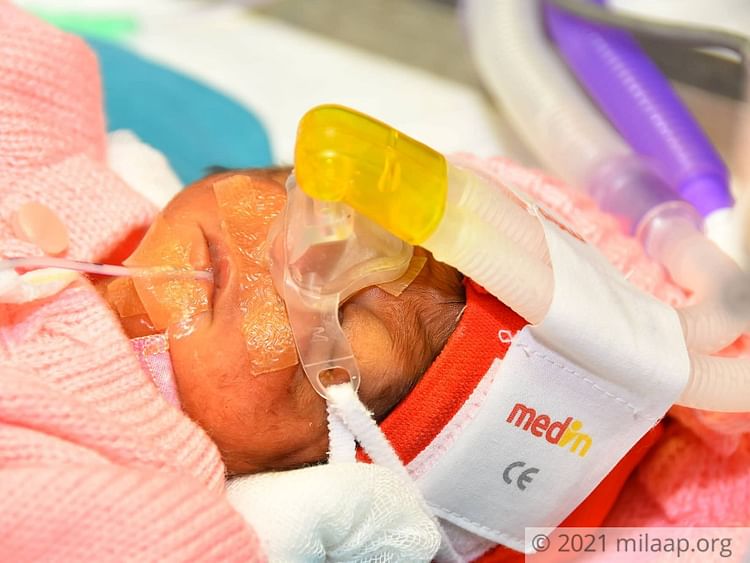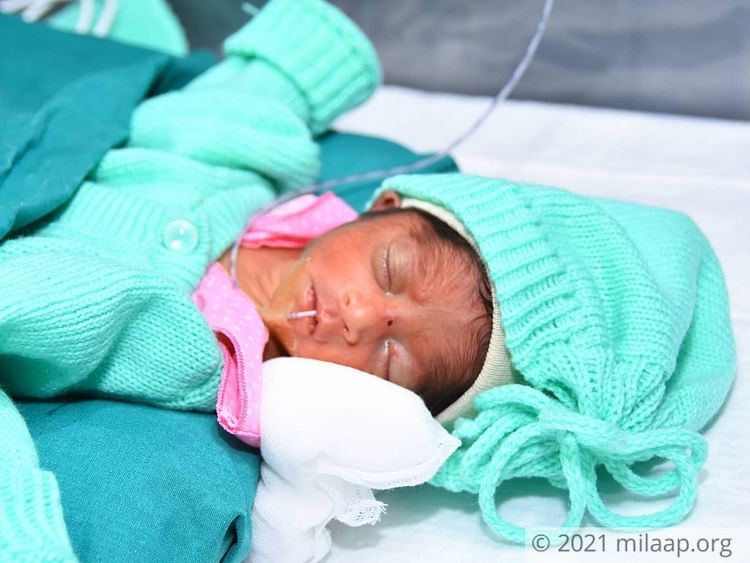 You can help these doting parents reunite with their twins. Click here to help.