"I was invited to a baby shower. All the women and mothers were blessing the mother-to-be. When it was my turn, one of them asked, 'She's not had a child all these years; will not her blessing be a curse?'. This has been my life for the last 11 years: aching for a child, while also constantly being blamed for not being able to bear one; wishing I weren't alive! But a miracle came my way. I was finally pregnant; I was inexplicably happy…but not for long. My world crashed again, when I delivered extreme preterm twin babies who are both fighting for life now; I don't see myself living if something happens to them!" – Swaroopa, mother.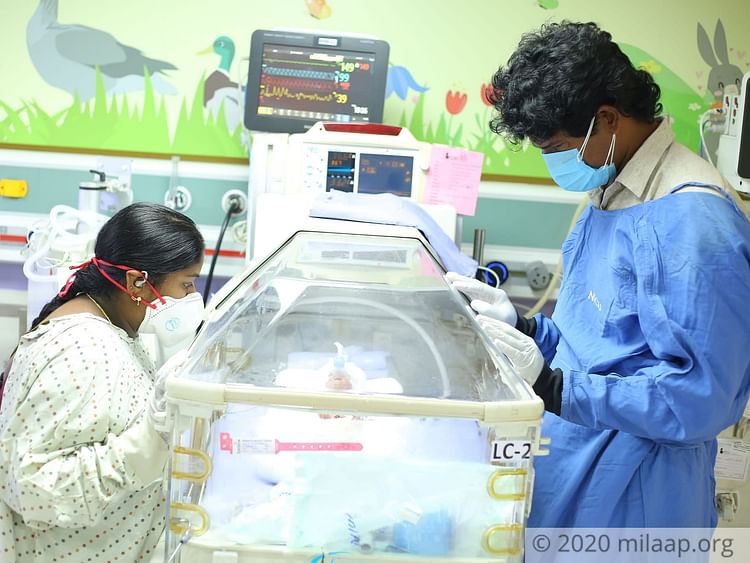 Nobody could tell me if my babies would survive
Kalyankar Srinaji and Swaroopa have spent every minute of the last 10 years of their life, wishing they had a child. They craved for their otherwise forlorn house to be filled with the laughter of a child. Earlier this year, after months of IVF treatment, she was finally pregnant. All was well, or so they thought.


"I was in the 6th month of my pregnancy. I was dreaming of my baby shower that was yet to come, when I suffered from sudden cramps. I waited for them to stop, they just didn't.

I was rushed to the hospital immediately; and Just minutes after being admitted, I delivered my babies. Twin girls, with extremely low birth-weight, unable to breathe on their own! Nobody could tell if they would even survive.

" – Swaroopa.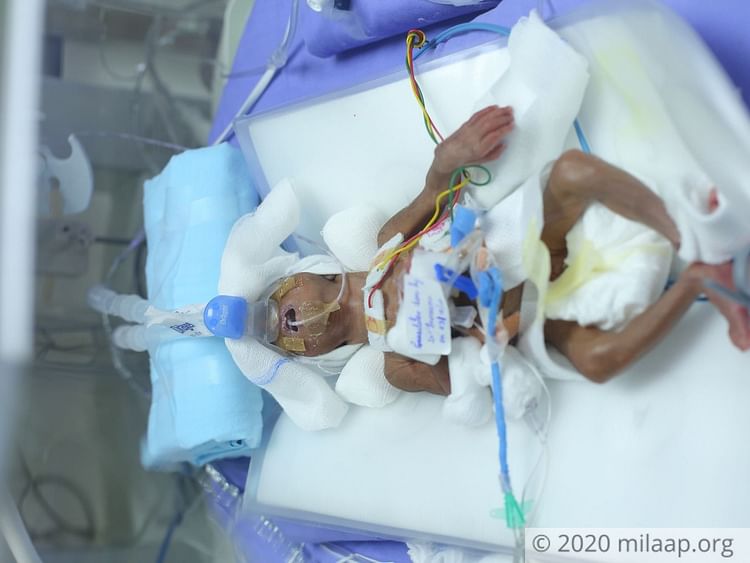 Her babies need prolonged treatment to live
Suffering from respiratory distress syndrome, Swaroopa's twins were immediately put on ventilator support. Just days after their birth, they suffered from jaundice, which they have fought all alone, and survived. But with organs still underdeveloped, they are unable to breathe, or feed, on their own. A prolonged NICU treatment of 10 weeks can help them survive.


"Seeing our new-born babies feeding through tubes and wires kills me.

I get to spend no more than 10 minutes a day, with them. Isn't this unfair? I've waited so long to carry them in my arms! Today, I can't hold them, even when they're right in front of me!

Every minute I spend away from the hospital, gives me unbearable pain. Why should they suffer so much just days after being born?" – Swaroopa.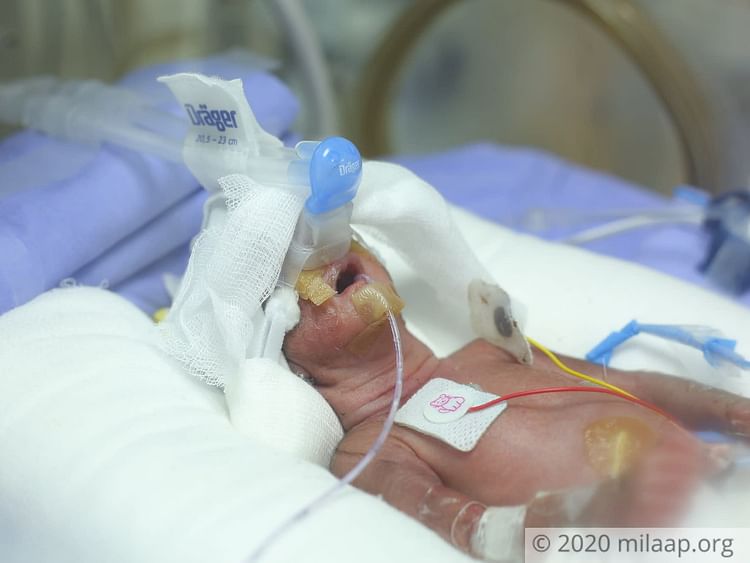 The treatment costs 20 lakh rupees, and the parents are devastated
After years of farming, Kalyankar recently started a meat shop. But just a month after that, the pandemic struck, and Kalyankar has been struggling for every day's meal, ever since. The shop fetches him no more than Rs 5,000 a month. They have spent lakhs over the year, and have not a rupee to spare now.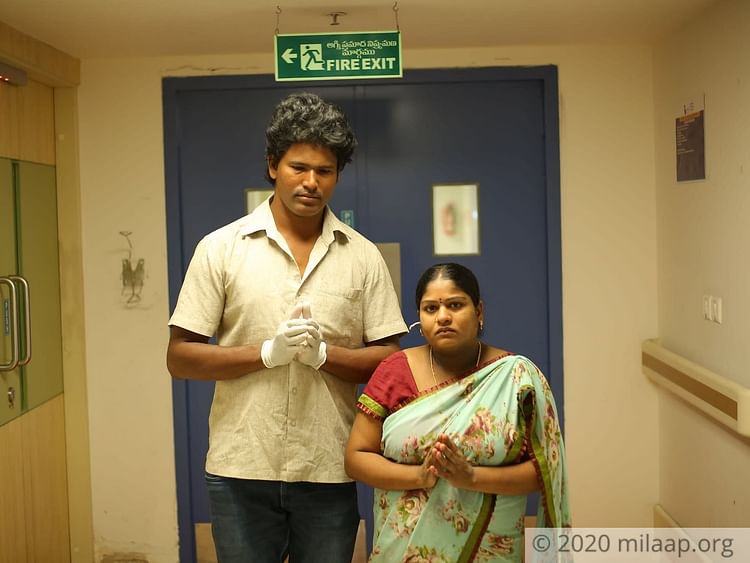 "For Swaroopa's IVF treatment, I borrowed money from every person I knew in the village. I've got to return it all, with interests.

I wondered then how I would afford my children's education, with so many debts around. Seeing them like this now, with their lives costing 20 lakh rupees, I don't know if I can even afford to help them survive.

Please help!" – Kalyankar, father.
Your generous contribution can help these parents realize their dreams of becoming parents. Click here to save the twins.