Teju is 12 but his parents, Chenna Nayak and Smita Bai don't know if their son will live to see his next birthday. His liver is failing and without an urgent liver transplant in a week, Teju will not survive.


"He thinks he will be fine soon, that's what we have told him. How can I tell my son that if I can't afford his transplant he will not make it? I try to be strong and hide my tears in front of him but my husband breaks down. My children are all we have and yet there's nothing we can do to save Teju," - Smita, mother.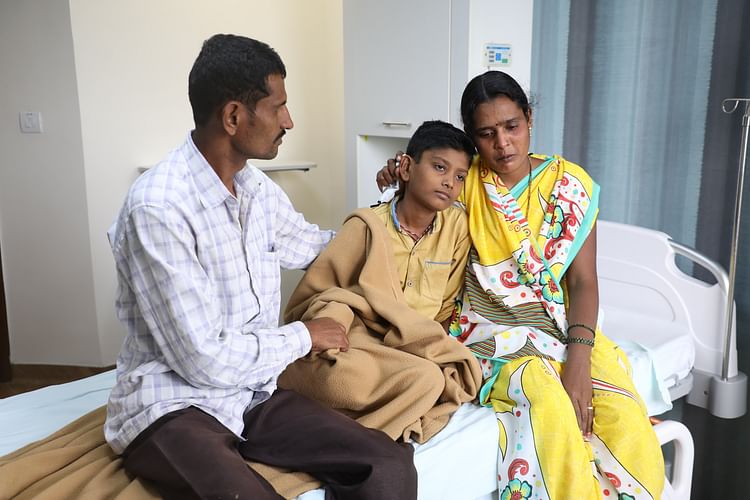 With a sick child in their arms, the parents travelled 4 hours in a crowded bus
For the last 4 months, Teju has had reduced appetite. The ever active 12-year-old couldn't get up from bed. Soon, he started getting severe stomach aches - his entire body started swelling up and turned yellow.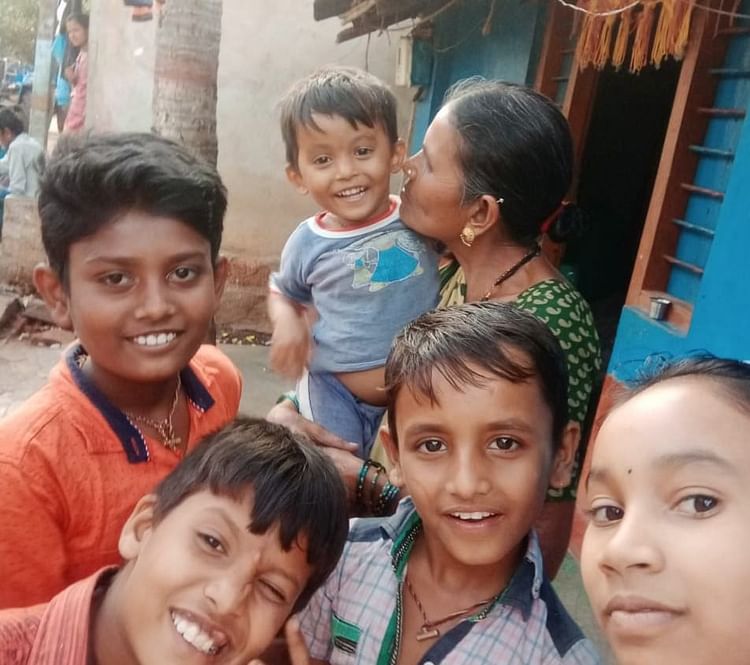 Teju with his friends
"We couldn't understand what was happening to our Teju. We had never seen anything like this before. The local clinic couldn't help us, they said it's best if we take him to Bangalore as soon as possible. And so we decided to waste no more time and took the next bus to Bangalore - we didn't even have the money to hire a taxi for my sick child. The journey was tiring and took a toll on Teju but what else could we have done...,"- Smita.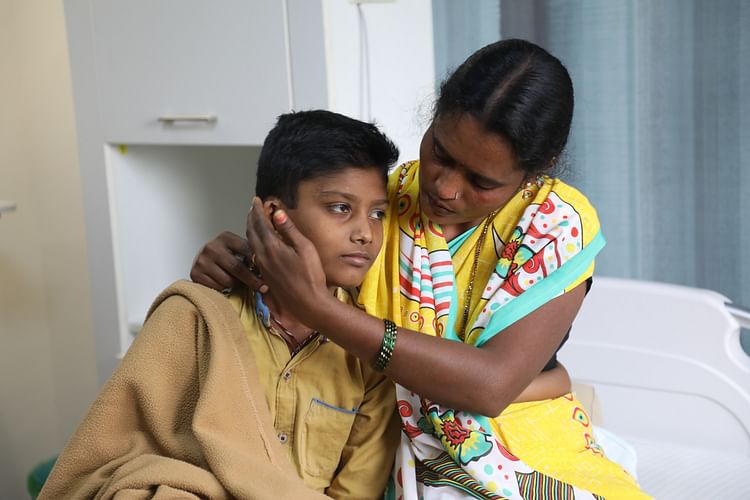 Their whole village came together to help Teju but it's not enough
Chenna and Smita are both daily wagers - they make not more than Rs 200 on days when they get work. But in the last couple of months, they have hardly had any income. The desperate parents didn't know how they would get their son treated, how they would even take him to the nearest city.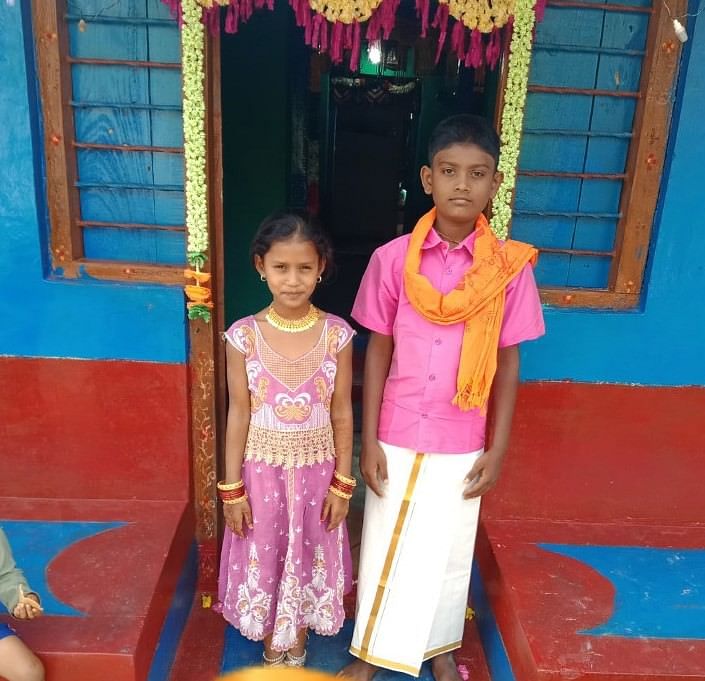 Teju and his sister
"But our whole village supported us. Each one of them donated as much as possible so that Teju would get the best treatment possible. I sold all my wedding jewellery but even then it was not enough. We need 20 lakhs for his liver transplant that has to happen in the next 7 days. My husband is willing to donate but we will never be able to arrange for so much. Please help us," - Smita.
Teju wants to go home, he misses his sister, he misses playing around. But the little one is unaware of his condition, he doesn't know that without an urgent transplant he won't make it.