"He was throwing his hands and legs, restless in pain. He kept on saying that his entire body was burning. We couldn't understand what was happening to him, what was this disease that was killing my child! We didn't know if we should wait till the night, we were very scared," - Abu Hossein, father of 8-year-old Taz.

Taz started suffering a few months ago and now this has now become a regular occurrence in Taz's house. The little boy has blood cancer. His only hope is regular chemotherapy but his poor father doesn't know how long he can continue his treatment.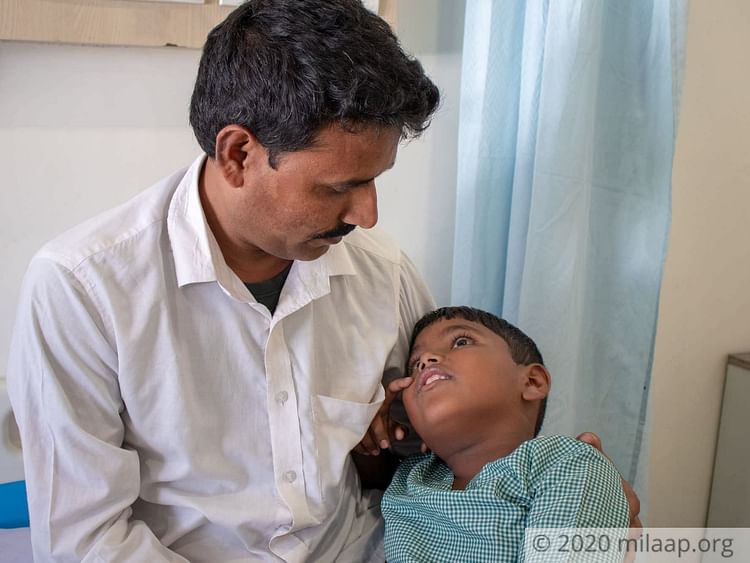 The medicines always made him better, what was wrong this time?
The only child of Abu Hossein and Hosenara, Taz was the apple of their eye. Abu used to work on contract basis at a bank and Hosenara looked after their house in a small village in South 24 Parganas, West Bengal. Hardships were not uncommon but they did their best to give Taz a life of comfort and happiness. So when the fever and the body ache started, they didn't waste a single day taking him to the doctor. They thought like other times, the medicine would work. But it didn't this time. This time the test results showed that Taz has blood cancer.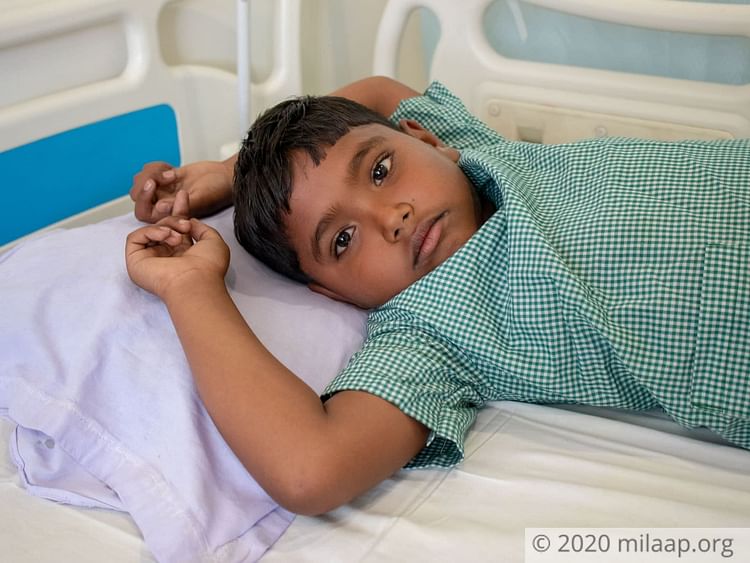 "We have always wished for a better life for our son. And look at us now, helpless and unable to do anything for me. He is so weak, always in pain and nothing I do makes him feel any better," - Hosenara, with tears in her eyes.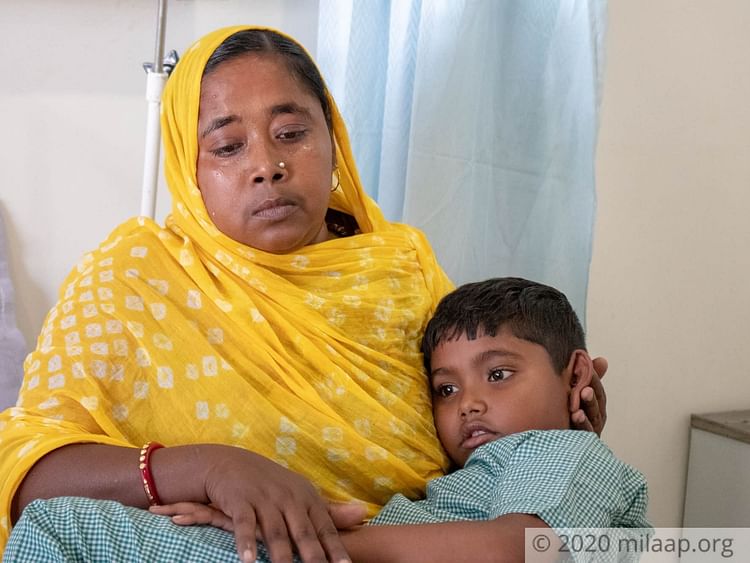 When the doctor looked at me and said my son has cancer, I promised to fight for him. But I am losing the fight now
Abu wasn't ready for the rude shock when the doctor told him about his son's cancer. He was heartbroken but he was ready to fight for his son. But then soon he realised that his savings were getting over and his son was getting worse with every passing day. They have skipped meals and begged from friends and relatives but it has not been enough.


"I have spent over a lakh on my son's treatment and now I have nothing to save him. It is impossible for me to see him in so much pain," - Abu Hossein
Your contribution can save this 8-year-old's life