"She kept saying that her teeth were falling out. That they were wobbly. We were surprised, what kind of disease could this be? Probably, the dentist would be able to fix this - we thought. But once at the dentist, we got the shock of our lives," - Aisha, 10-year-old Suwaleha's mother.

As soon as the dentist removed that one wobbly tooth from her mouth, she started bleeding profusely. The bleeding didn't stop for the next 2 hours. The doctor advised an immediate x-ray. It showed that there was a growing tumour in Suwaleha's gums.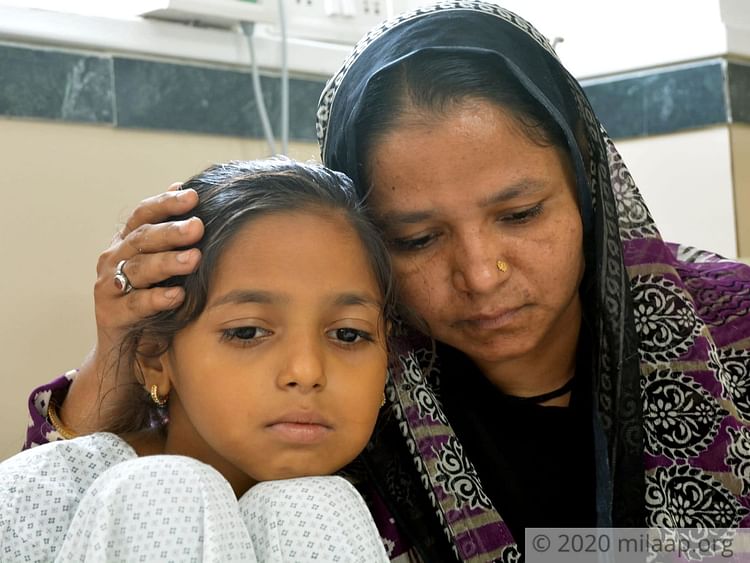 She couldn't open her mouth in pain, she couldn't even eat
2 months ago, Suwaleha's gums started swelling. Initially there was no pain at all, but soon it started getting worse. It was getting very difficult to open her mouth.


"She couldn't eat anything solid. I had to mash the rice and the dal and feed her. And she would just swallow. She could hardly talk - what had happened to my daughter! Soon, her swelling got so bad that we had to admit her to the hospital. It's been over 20 days in the hospital and my husband, Aqueel, is running from pillar to post to arrange for the money. The tumour is spreading fast and without the surgery it can disfigure my daughter's face in no time," - Aisha.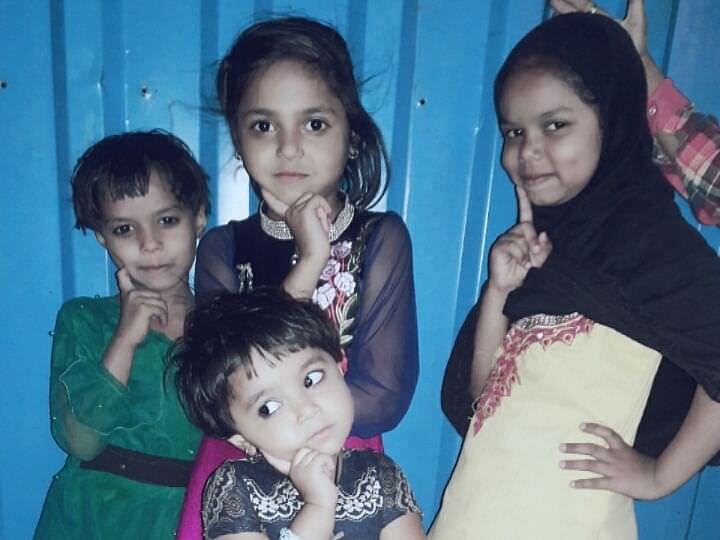 Suwaleha with her sisters
She used stay up late at night, studying now she stays up because of the pain
Suwaleha is a brilliant student - she enjoys studying. She is in the 5th standard right now but she can easily crack the math problems for standard 8th or even 9th! Often, even when all her sisters and her parents would fall asleep after a hard day at work, she would stay up late reading new books. Aisha and Aqueel were very proud of her - they hoped that she would do great things in her life.


"But look at her now. She is so scared. The doctors had taken a bone from her leg and fit it in her jaw that has been destroyed by the tumour. But the surgery wasn't a success, she needs one more now to fix her jaw. My poor child knows that we don't have the money for that," - Aisha.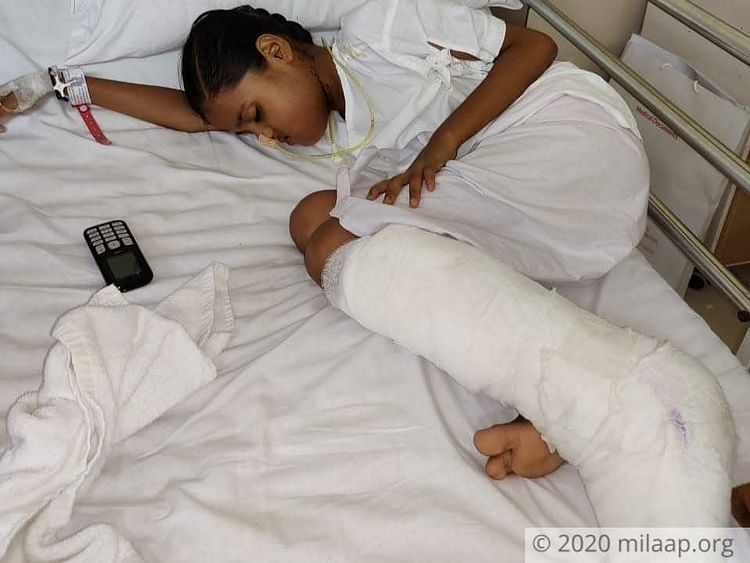 How you can help
Aqueel works at a powerloom for about 3-4 days in a week. He earns around Rs 900 in a day. Two years ago he had a bypass heart surgery and therefore, he is not equipped for heavy work. His savings are all over and now there's hardly anything left for him to afford a 15 lakh surgery for his daughter.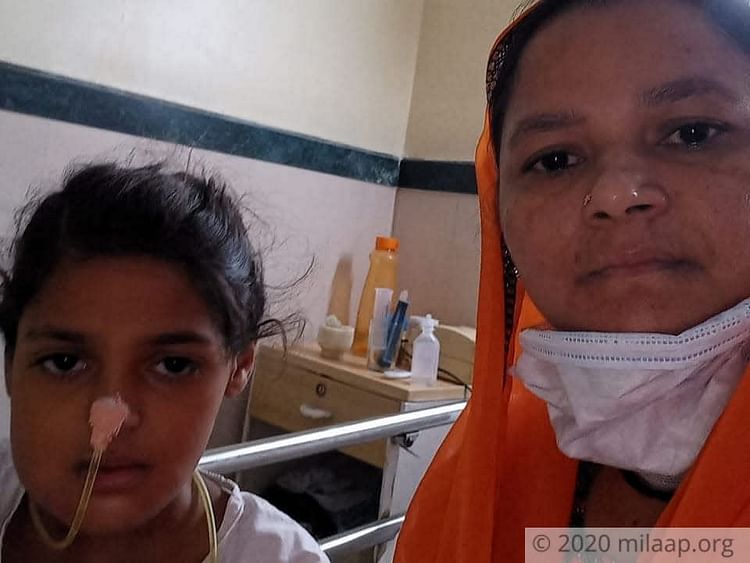 "We have been staying here in Mumbai and our daughters are alone in Malegaon. I am staying in a small hotel now while Aisha is with Suwaleha at the hospital. But each day we are spending so much that I think I would have to leave the hotel. The daily expenses at the hospital are getting too much for me - I don't know how I can afford the second surgery. Please help me," - Aqueel, father.
Suwaleha needs the treatment as soon as possible because the tumour in her jaws is aggressive. But her parents are helpless, they have nothing with them. Your generous contribution can save her life.