"12 days, they said we have just 12 days in our hands to save our only child's life. My wife and I, we haven't eaten in days, we haven't slept properly - our brains, they have stopped working! What should we do? How will we save our Sriansh...no one, no one should have to go through this," - Subhasish, father of 5-month-old Sriansh.

Little Sriansh's liver is failing and only an urgent liver transplant in 12 days is his only chance at life.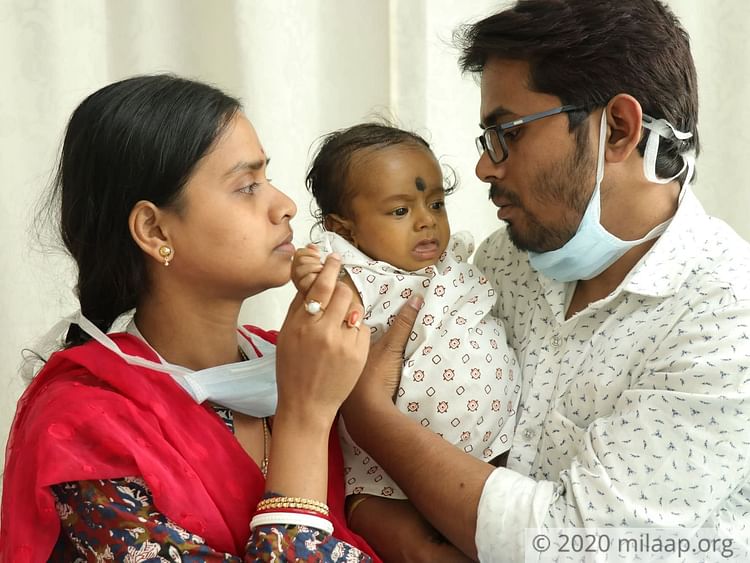 He was only 1 week old when the parents found out that he was sick
"First his eyes started turning yellow and then his whole body. Doctors told us that he has juvenile jaundice. They said, a couple of days in the ICU and our son would get better. Which he did but only for a few days. When he was 2 months old, his stomach started swelling and he used to cry out in pain," - Subhasish.

They took Sriansh to Hyderabad and there he underwent an immediate surgery where his blocked bile ducts were removed. For the second time, the desperate parents hoped that this was the end of all suffering for the newborn.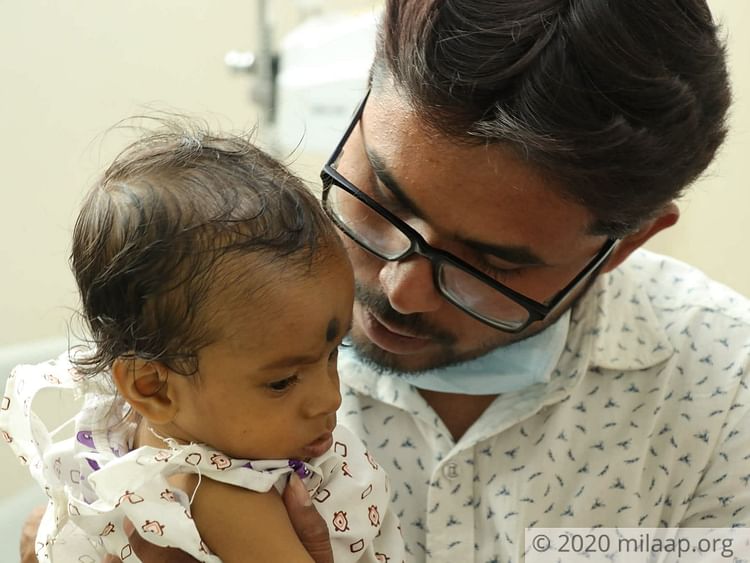 But they were wrong…
Sriansh is 5 months old now and has similar symptoms, only worse. He can't turn on his sides, the pain is unbearable. He can't sleep for more than 30 minutes at night, he wakes up crying. Even when Dipshika feeds him, he vomits the next minute.

"I just can't see him like this anymore. He is so small and is going through so much. And I can do nothing to take away his pain," - Dipshika, mother.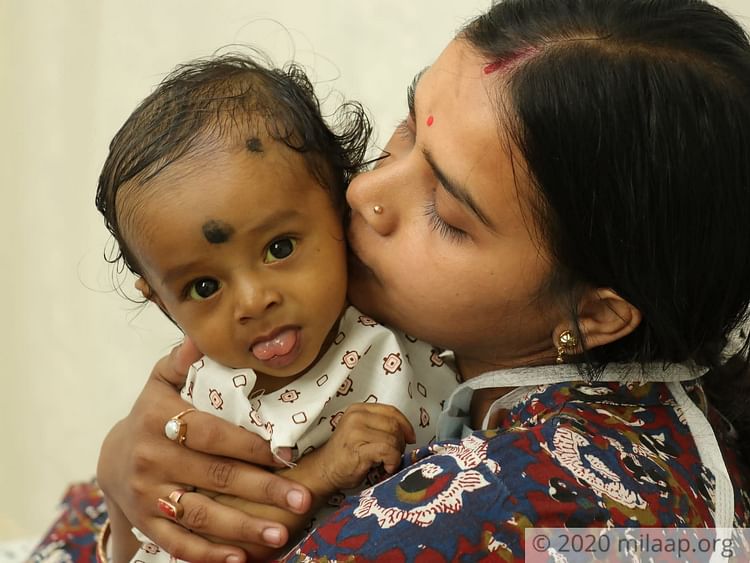 The clock is ticking - baby Sriansh needs the transplant as soon as possible
Subhasish works at a ration shop in Alipurduar, West Bengal. He doesn't earn much but he is trying his best to afford the life-saving transplant for his son. Dipshika is ready to donate a part of her liver. Now if people like you come forward and donate generously, these helpless parents will be able to take their only child home.

Click here to donate