"He's only a kid, still in his 2nd standard! Why should he be in so much pain and spend his nights crying himself to sleep?
The poor thing is facing death at such an age, and we're not able to stop it! We're unable to do anything about it!"
— Mamata, her tears flowing freely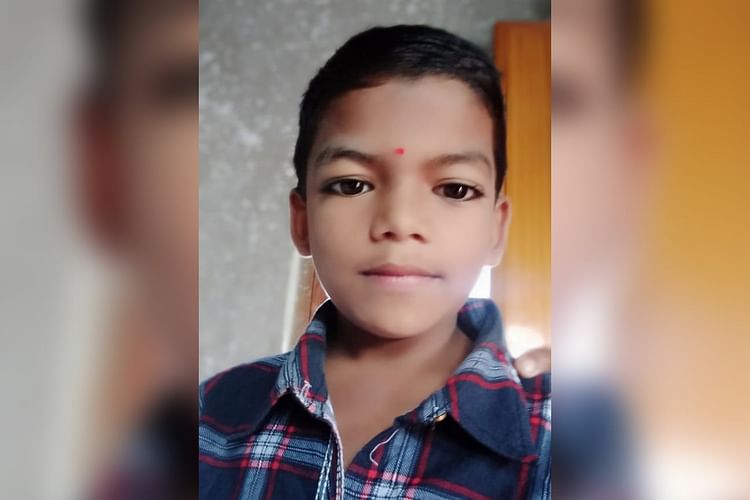 Two months ago, 8-year-old Gowtham started feeling weak all the time, barely eating and sometimes even having difficulty getting out of bed. This in itself was worrisome, and when his eyes turned yellow and he started vomiting continuously, Mamata was terrified.
"I took him to a local clinic where they ran some tests and told me that he had some liver infection.

They prescribed a month's worth of medicines, but just a week later Gowtham's stomach started swelling and he was in severe pain!

"

— Mamata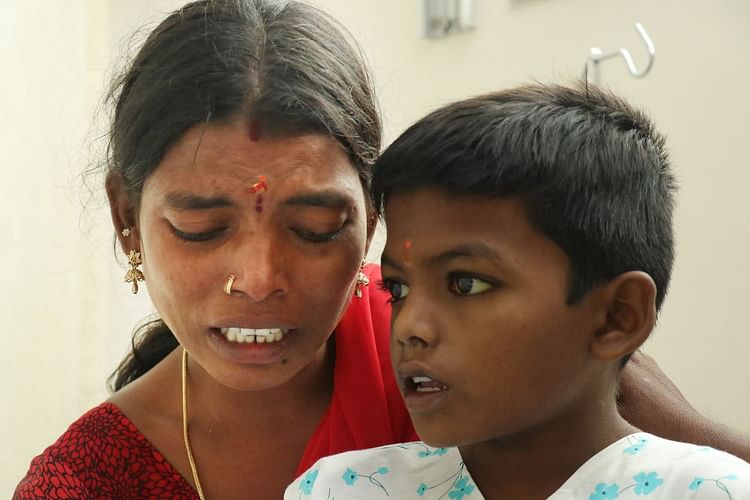 It wasn't an infection, this 8-year-old was dying
"After taking him to various local clinics, we finally took him to a city hospital, and that's where we found out that... that it wasn't just some infection, it was this horrible liver disease!

They said his liver was dying, and that he wouldn't make it if he didn't get an urgent liver transplant.

"
Gowtham had to be admitted then for an emergency fluid-removal procedure, his stomach having severely swollen.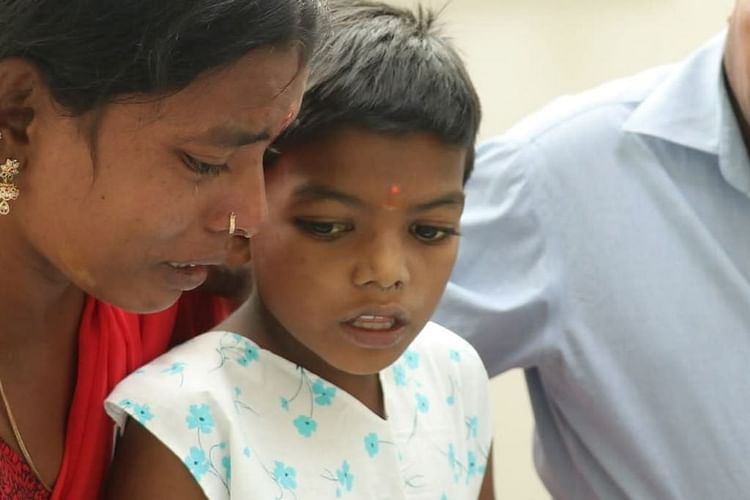 A rare disease is poisoning his body
Gowtham was diagnosed with Wilson's disease, a rare disorder that causes copper poisoning in the liver, brain, and other vital organs. Even worse, his liver is nearly entirely damaged. With constant fluid build-up and frequent infections, regular vomiting and fever, the poor boy is suffering greatly; painkillers are the only thing keeping him from being crippled with pain right now. Only a liver transplant can save him now, but it's impossible for his parents to afford the cost in time. They are struggling to afford just his day-to-day medical care.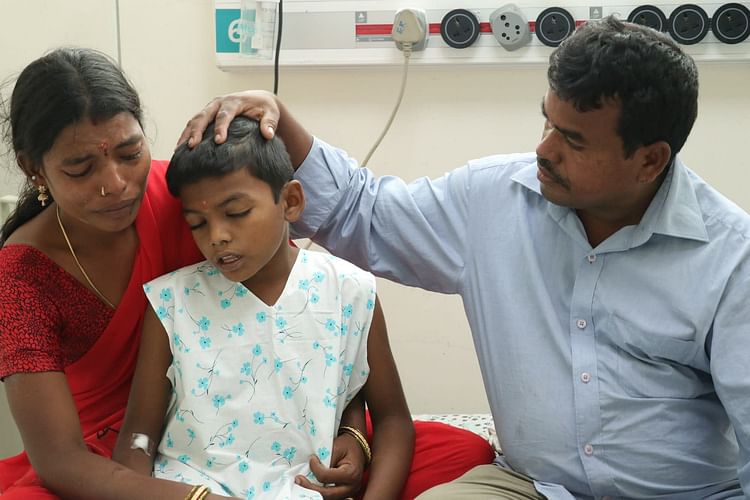 His parents can't afford the only thing that can save him
"I'm a daily wager, and my wife a homemaker. The past year or so has been horrible for me and my family, the pandemic meaning I wasn't earning any money for months on end. We had to start skipping some meals every day. We thought our fate couldn't get any worse and now this!

My sweet, innocent, 8-year-old is dying, and I'm totally helpless, all we can do is watch! Please, we can't lose him.

Mamata is even willing to give him her own liver! You have to help us, please, help us save our son's life!"

— Ganesh