"For the past few months, my daughter suffered from irregular periods. I thought that it was completely normal to go through such a thing at this age and that her body was still adjusting to it but then, her stomach started to swell abnormally. It wasn't just something that would turn out to be okay... it was cancer!" - Santoshi, mother

15-year-old Smriti suffers from Germ Cell Tumour and her disease is at stage 3 now. She needs chemotherapy to stop the tumour from growing, followed by a surgery to beat her disease. All she wishes for is to live a happy life with her family but they can't afford the treatment to save her.


Smriti's brother is doing everything he can to save her
"My father is a daily wager, who does odd jobs to put the food on the table. But it was never enough to bear all the expenses and also educate us. So I dropped out of school to help him. I wanted a better future for my brother and sister but Smriti, she is suffering from cancer now and we have nothing to save her. Yesterday she asked me 'Do I have cancer Dada?' and my instant reply was 'no', despite the fact that she probably knows, I just couldn't accept it in front of her, I couldn't say it out loud. I wish I could do something, I feel like a failure," -Jyotish, elder brother.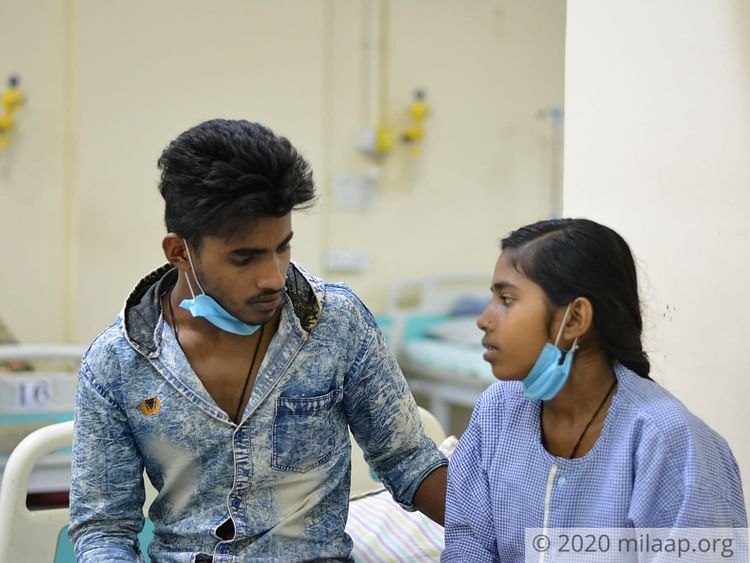 She feels guilty for falling sick
Smriti has always been more mature than the other children of her age. She has seen how her parents and her brother work hard to keep everything going. She doesn't ask for anything, not even a chocolate and ever since she fell sick, the poor child can't stop feeling guilty for it.


"I have heard that cancer leaves even the strongest of people weak and my daughter is still just a child. I am constantly scared and worried, thinking about what would happen if we can't afford the treatment. Despite fighting a battle against cancer, she is the one who consoles me, asks me not to worry so much. She is such a sweet girl, why is God punishing her like that?" - Santoshi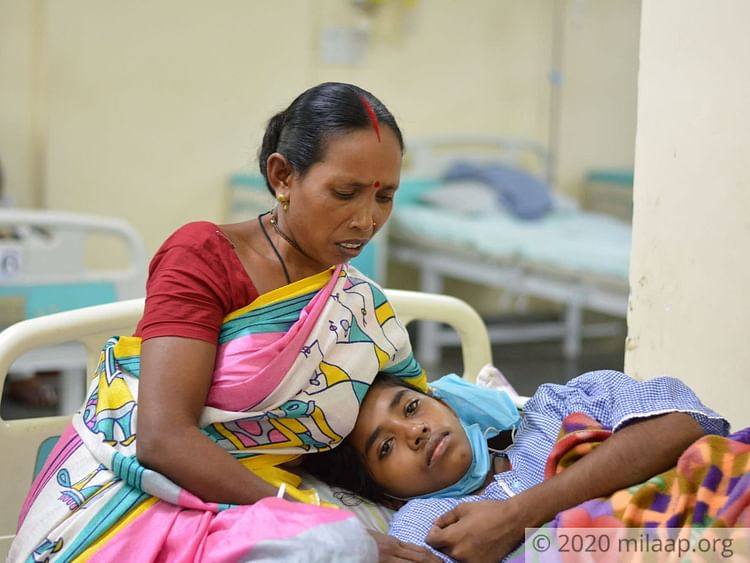 She can be saved but only with help
Anil, the father is back at home trying to do as many odd jobs as possible to gather all he can for his daughter's treatment while Jyotish eats just one meal a day and drinks water to fill his stomach the rest of the day. Every rupee is so important for them right now. They need your help.


"We didn't even have enough money to afford train tickets to Bangalore, we had to borrow, how will we afford this treatment. We are trying all we can but we desperately need your help to save Smriti. Please help us!" - Jyotish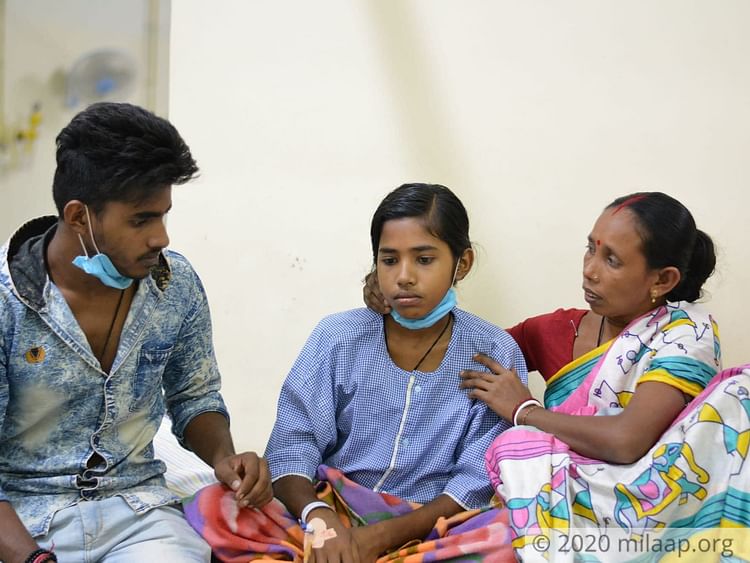 Your generous contributions can save this young girl's life. You are their only hope. Click here to contribute.