"For 10 years we longed for a child, praying to all the Gods we know to bless us. And finally, Simar came into our life. Our happiness knew no bounds. Every day I would watch her grow, learn new things and Uday would rush home after office to be with her. Everything was just perfect until she turned 2. She was diagnosed with a deformity that left her bedridden ever since." - Maya, mother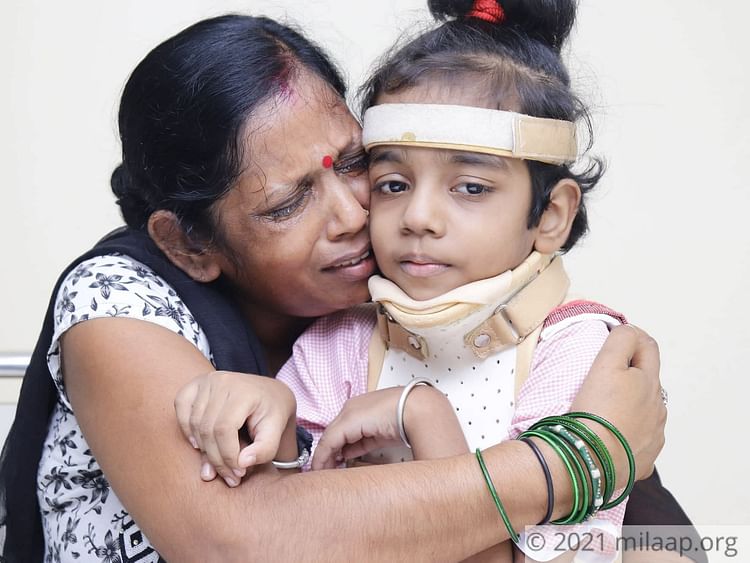 6-year-old Simar suffers from a

Kyphotic deformity

, a spinal problem where the bones of the spine in the upper back curve outward more than normal. In most cases, it can be cured with medicines, exercise and bracing but for Simar, the curve measures more than 75° and bracing has not slowed down the progression of the curve. Surgery is the only cure for her.

She has already undergone 2 surgeries over the last 4 years and needs a final one to recover.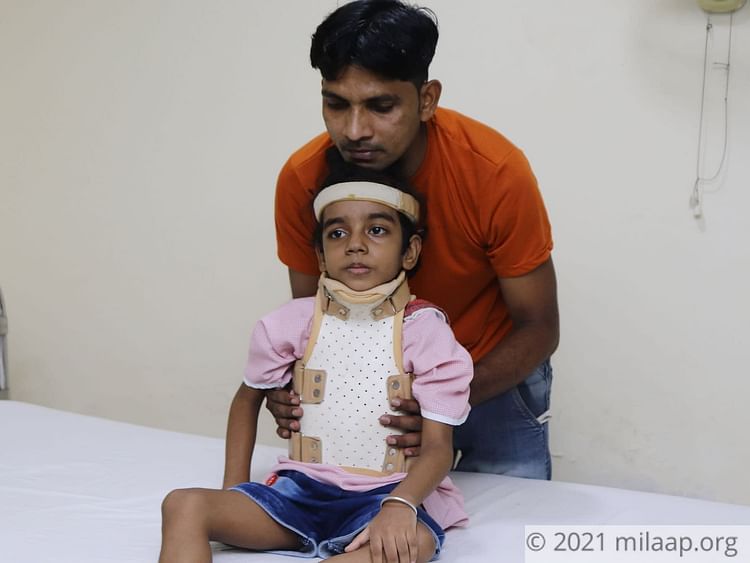 Scars on her back, tell her story of struggle
"This deformity has taken my child's ability to walk. She can hardly sit and needs constant bracing support. Doctors say that, without a final surgery, it can leave her physically handicapped for life. The thought of my child having to struggle like this for her entire life is just... She is all we have and I just want her to live a normal life like other children of her age. Is it too much to ask for?" - Maya

The surgeries in the past have left scars on Simar's back that remind her parents what she has gone through. It has helped her stand but she still can't walk without support or without her legs trembling. This final surgery comes with the hope that these parents will be able to see their child walk on her own two feet, again. But they are failing to afford it.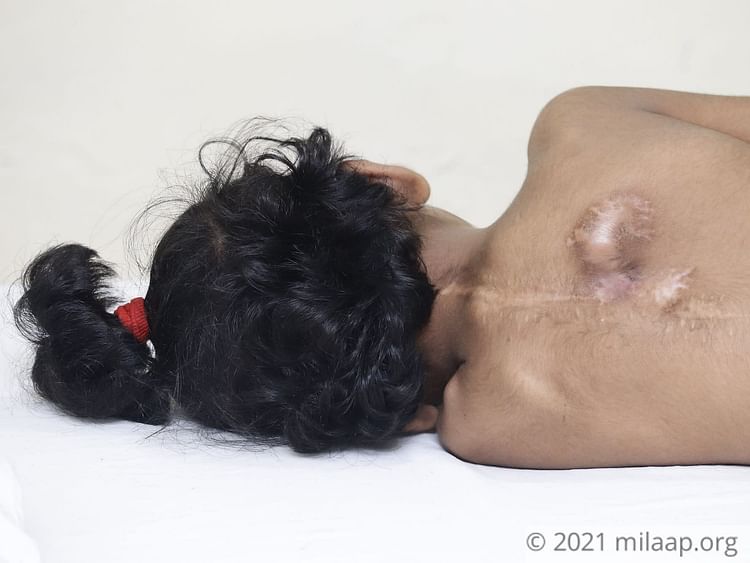 Her parents cannot afford the surgery, you can help
Uday is a private employee with a salary of 15 thousand rupees, which used to be enough to run the house but now, it is not enough to even afford Simar's weekly medical cost. They have used up all the savings they had and have taken loans for their child's past 2 surgeries. Now, they are left with nothing.


"My daughter often asks me '

when can I walk, run and play like the others? When can I go to school?'

and

I have no answer for any of her questions. I just stay silent. But with this surgery, I can tell her with confidence that she will be able to do all those things soon. If only I could afford it…" -Uday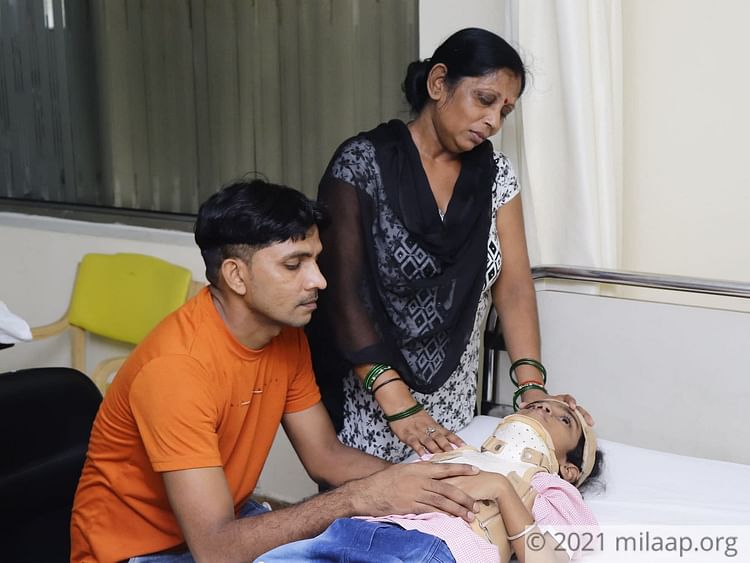 Uday and Maya need your help to save Simar from a life of pain and suffering. Your generous contributions can help this little girl live a normal life. Click here to donate.