All day long, Neelam keeps staring at her phone anxiously waiting for it to ring. Since a month, none of her relatives have enquired about their well-being. They have stopped taking her calls too because now, they know those calls are only to ask for money. But she still keeps trying as that is her only hope left to arrange money for her son's cancer treatment.


She ran from one hospital to another, hoping the diagnosis to be wrong
Neelam's son, Shaishaik, had a high-grade fever in January. His fever eventually subsided with medication but would keep returning frequently.

All this while, he was being treated with injections for Typhoid by the village doctor, only to find out later that he had Acute Lymphoblastic Leukemia (blood cancer).




"I can't even pronounce the name of the disease he has but they tell me it is cancer. Nobody in my family has ever had cancer, so how can my 6-year old son have it? I ran from one hospital to another, longing to hear that there had been some mistake in his report. But everywhere they told me to immediately admit him and start his treatment." - Neelam, mother

He wishes to live a normal childhood free from pain
Since then, Shaishaik has been confined to the four walls of a hospital room. The strong doses of chemotherapy is weakening his body but that's the only way he can fight this disease now. His face and body has bloated as well. Due to a bacterial infection, his ears eject a watery substance for which he has to take an injection every alternate day. All these would cost them INR 5 lakhs, but they have exhausted all their savings.


"Doctor aunty has promised me that if I will be a good boy and take my medicines then she will gift me a kid's watch on my birthday. So now I don't cry anymore on seeing the needles. But Mumma still cries even when I tell her not to. I told Doctor aunty to scold her and ask her not to cry every time."- 6-year old Shaishaik, battling cancer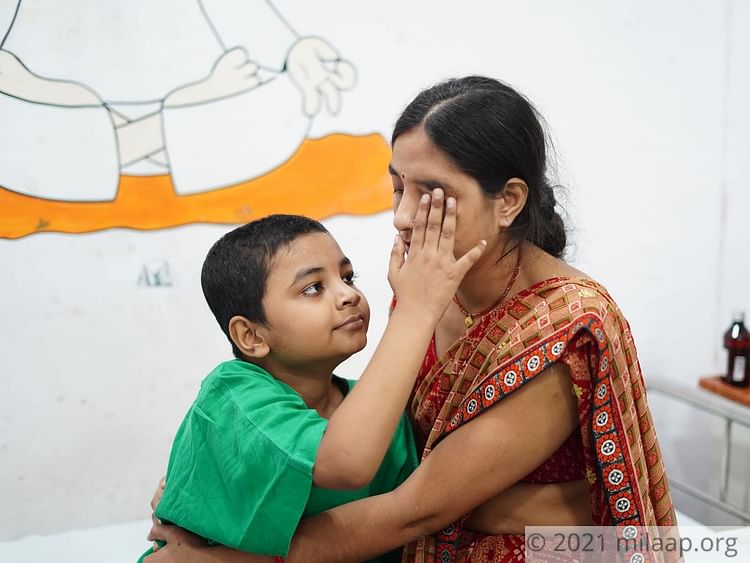 His father knocked at every door for help, but in vain
His parents initially had support from their village relatives but after lending them lakhs of rupees, even their relatives are no longer in a position to help them out anymore. Dinesh works as a helper at a company with an income of Rs.10,000 a month. With an estimate of 5 lakhs, it will take him a lifetime to earn that sum but he can't delay his son's treatment anymore.


"With the bills mounting every day, I don't know what to do. I've already taken a loan from my workplace and I don't know anyone who I can ask for help. I can only ask you to save my son now.."- Dinesh, father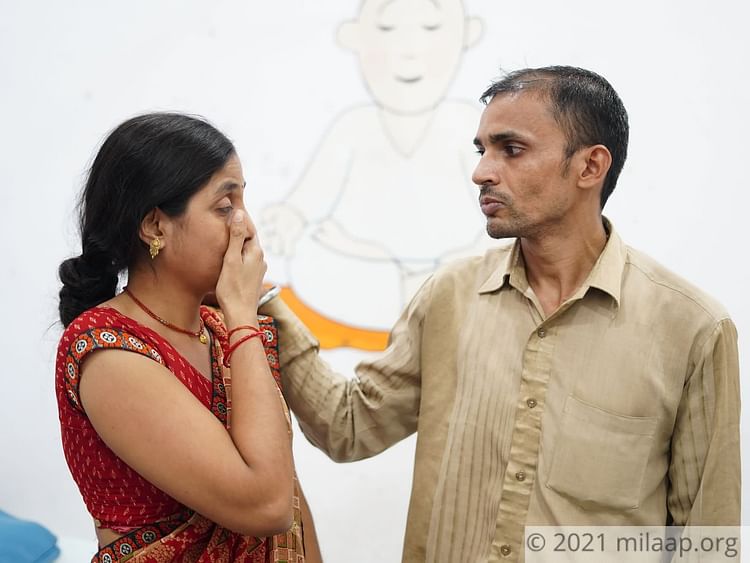 Shaishaik is a bright student and at the top of his class. His dreams and hopes of living as a normal kid have all been crushed by cancer. He needs your help now to fight this disease. Click here to donate.