"I have never seen a stronger person than Sapana. You can tell that she is in so much pain but she doesn't complain, at all. In fact, she is more worried about me - whether I have eaten my lunch, whether I am feeling well. Her unconditional love makes me even more helpless. She is suffering from cancer and as much as I am trying, I am unable to afford her treatment," - Bipin, husband of 26-year-old Sapana.

Sapana and Bipin were a happily married couple - they got married 4 years ago. Everything was picture perfect for this couple until last April when Sapana sensed a severe pain in her left shoulder and arm.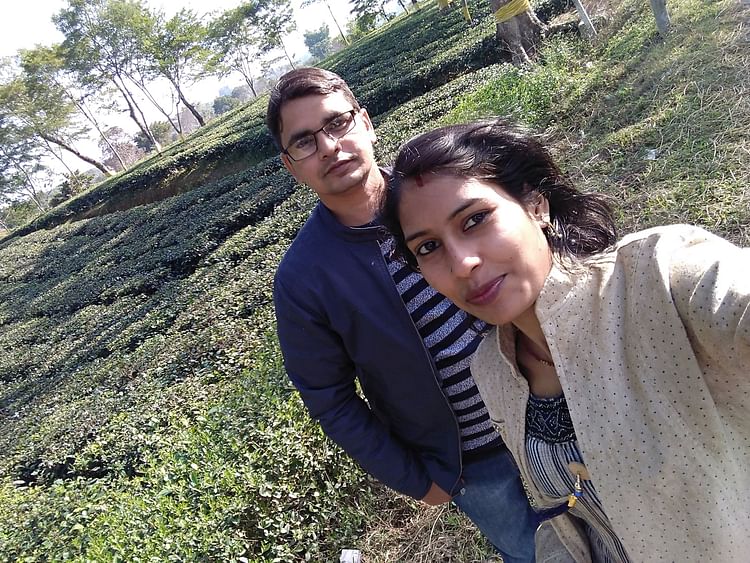 I thought she hurt herself while carrying something heavy but...
Sapana loved taking care of the house and her husband. Sometimes, she would get overzealous and end up cleaning all the rooms by herself. Bipin would get angry at her.

"I kept on telling her that she shouldn't work so much, that she should wait till I am free so that I could help her with the work. But she never listened to me. That's why, when she complained of a pain in her shoulder and arm, I thought it was because of overworking," - Bipin.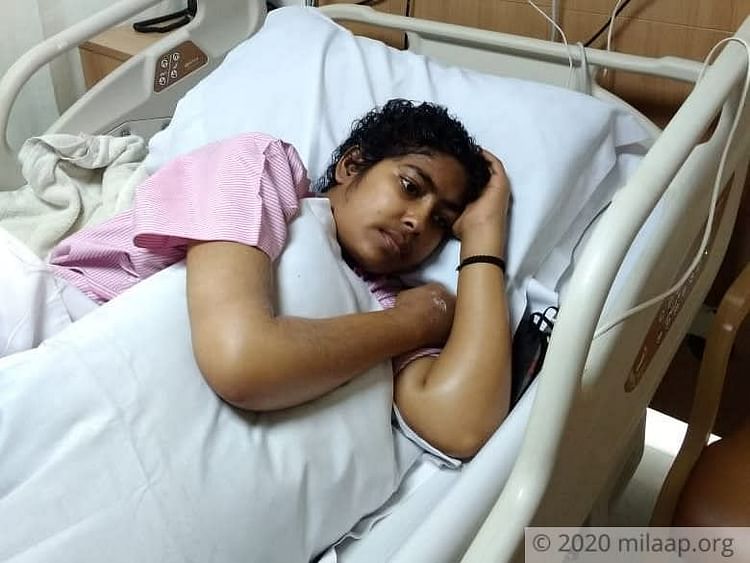 But within days, he was proved wrong. When Sapana's blood reports came in, it showed that she has a growing cancerous tumour between her lungs and heart. She was diagnosed with blood cancer.
I was heartbroken but Sapana never lost hope
Sapana was started on chemotherapy immediately. After initial progress, even the chemo started to have no effect on her. Bipin was slowly losing hope but it was Sapana's smile that reinforced his strength.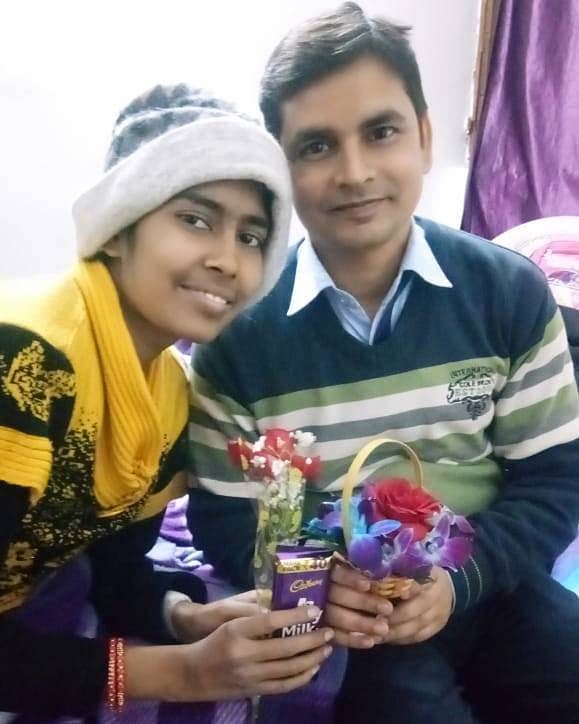 Bipin and Sapana celebrating her birthday
"The first few months were very difficult. I had almost given up but Sapana held my hand and told me that we can fight this together. But when the treatment wasn't curing her, I got scared. I even took her to Mumbai for a second opinion but in vain. Did this mean I wouldn't be able to stop the inevitable?" - Bipin.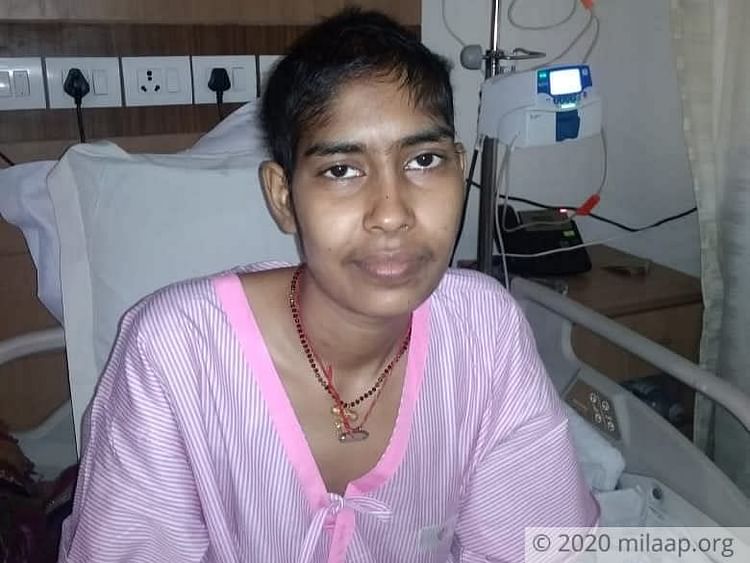 There is hope for Sapana but the cost is beyond Bipin's means
Sapana's cancer is fast spreading. The tumour is growing and she is feeling a heaviness in her chest. The 26-year-old has lost her hair and has become very frail. She is unable to eat properly and often throws up anything she eats. The doctors in Delhi have said that there is only one hope for her. An advanced treatment called the CAR-T cell therapy which is available abroad. It has to be followed by a stem cell transplant.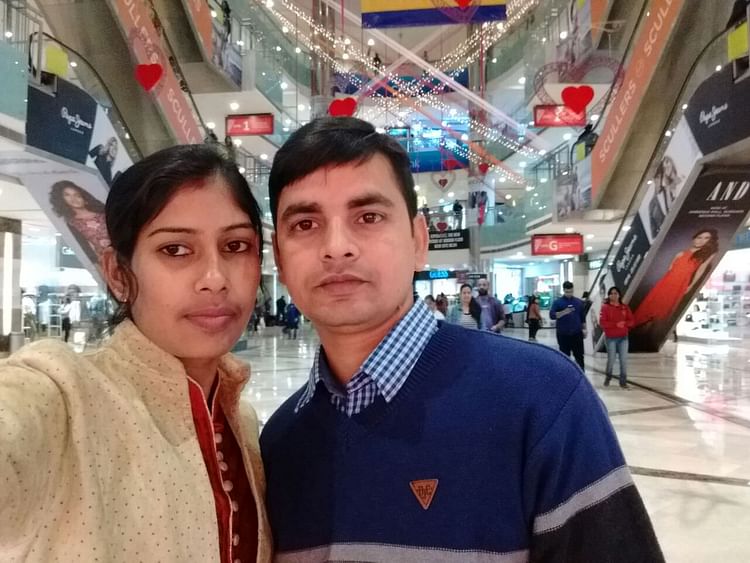 "This treatment is the only way I can save my wife. I have even spoken to expert doctors there, they have assured us that she will be fine after this treatment but the cost...it would amount to 79 lakhs in Indian currency. How will I even arrange for so much?" - Bipin.

Bipin is a government employee and earns a decent income. But in the last one year, he has spent over 18 lakhs on Sapana's treatment. There is not much of his savings left - the only way he can save his wife from cancer is with your help.