"I couldn't eat for a week, I think. I just couldn't take a bite. I even thought of taking Samarth to a different doctor but I don't have so much money. How can my son have cancer? Will he die?" - Subhangi, mother, asks the most dreaded question for any parent.

Her 10-year-old son, Samarth, is battling blood cancer. He was diagnosed three weeks ago when he had a high fever and a severe pain in his left arm. The blood tests had come as a shock to this widowed mother who's still grappling with her husband's death three years ago.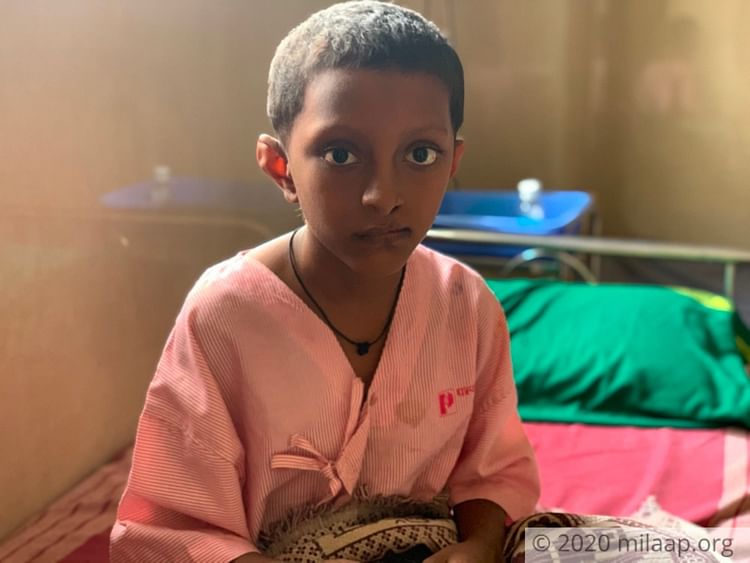 She doesn't even have enough to start her son's treatment
After her husband passed away due to liver failure, Subhangi has been working on others' farms to feed her son two square meals a day. She has skipped her meals on so many days so that Samarth could eat. Little Samarth had no idea, and Subhangi never let him find out.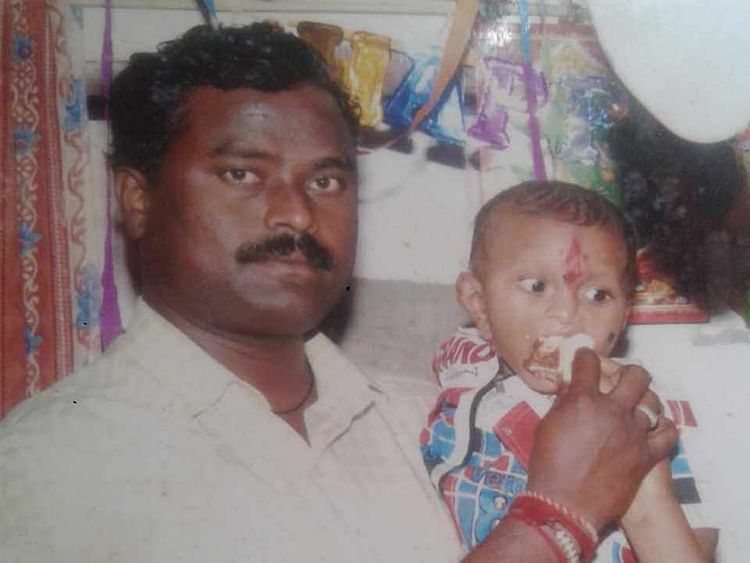 An old picture of little Samarth with his father
"I live for that smile on his face. He is such an obedient boy, he has never given me any trouble. He loves studying. I want to see him grow up to be a good man. But now I don't know! I want to do everything to cure him but…," - Subhangi's voice chokes as she looks around her house.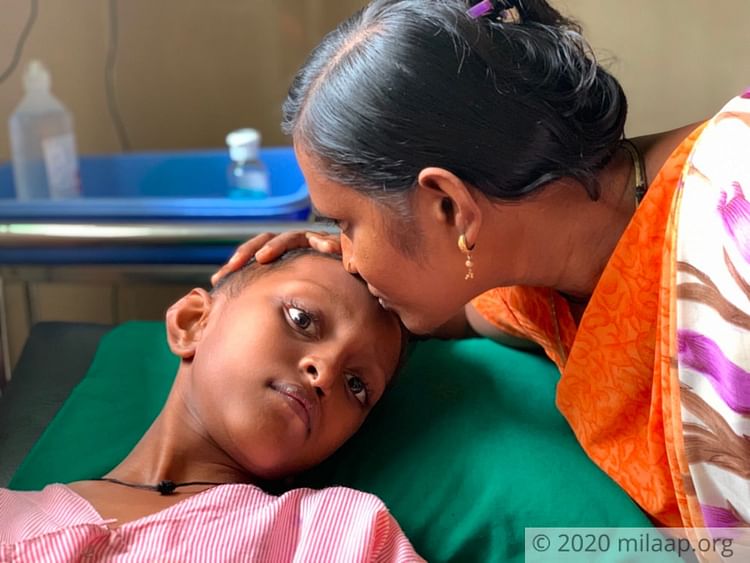 She stays in a small hut with her only reason to live - her son - in a small village near Kolhapur, Maharashtra. The poor woman earns Rs 200 on the days she gets some work. To afford her son's 6 months of chemotherapy is beyond question for her. She hasn't even been able to start his treatment.
Samarth doesn't know why he can't go out and play in the mud anymore
Samarth is too young to know that he is suffering from a disease that can kill him. He doesn't understand why his mother has become extra cautious about him. He also doesn't know why he keeps so weak all the time. His mother has told him that it is an infection, Samarth believes that. He believes that medicines from the village health centre will be enough to cure him.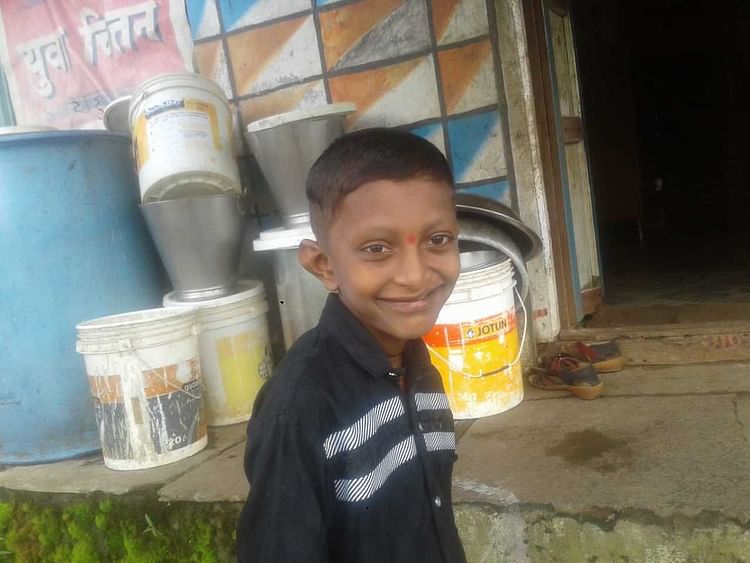 "My eyes fill with tears when I look at him. His treatment needs to start as soon as possible but there's no one who can help me with 10 lakhs. That's how much I need to cure my son of this deadly disease," - Subhangi.

Subhangi's brother has been helping her so that she could take Samarth for the tests. But 10 lakhs is a huge amount of money and he can't afford that either. Her in-laws are not helping this desperate mother who is now knocking on every door to save her only son's life.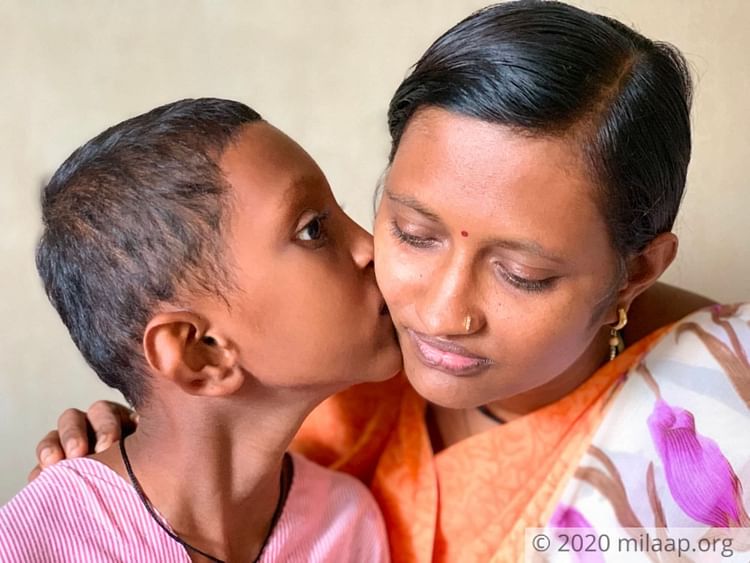 "I would have nothing left to live for if I can't save Samarth. He is the one who has given some meaning to my life. But now this disease is threatening to take that away. Please help me, I am helpless," - Subhangi pleads with tears in my eyes.
Even a small contribution from your side can save this boy's life, please help him.