"It was evening time, and Ram had just come home from trying to find work all day. I went to go unlock the door for him, then came back to our baby and... and he wasn't breathing!

For a few seconds I thought I was just imagining it, but then I started panicking. He's just 2 months old, my miracle after 15 years of prayers! I screamed and screamed for him to wake up, but he just wouldn't! My baby just laid there, his body limp..."
Doctors were able to revive Vasantha's newborn that night, but he's still in great danger. Until he receives full and proper treatment, this 2-month-old is still only one blink away from death at any given time.
Baby Sai Kumar had been showing signs of weakness for a while before the incident that night. He seemed to be very tired and irritable, and Vasantha couldn't make him smile even when she made faces at him, something that usually left their small house ringing with the sound of the little one's giggles.
"When we got to the hospital, they immediately took him into the ICU. I tried so hard to stay positive while we waited for the doctor's diagnosis, telling Vasantha everything would be okay.

But that memory of my baby's seemingly lifeless body in my arms... I will have nightmares for the rest of my life.

"

— Ram Koteshwar, father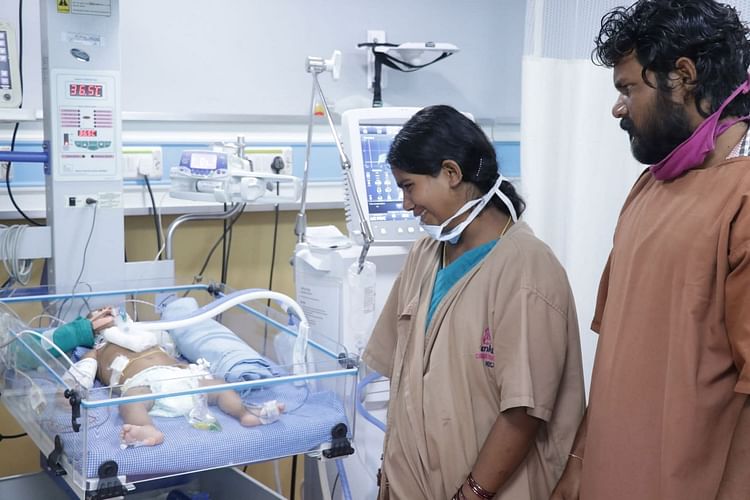 He needs urgent treatment for a dangerous heart condition
Ram and Vasantha discovered that their baby had suffered a pulmonary hypertensive crisis, where his heart was overloaded by pressure from the inside, and couldn't pump blood. Without blood pumping properly, the little one's body essentially suffocated until he became unconscious. Spending a week in the ICU has kept Sai's condition from deteriorating any further, but without at least 2 to 3 more weeks of life support that lets his heart and lungs recover, he will not make it.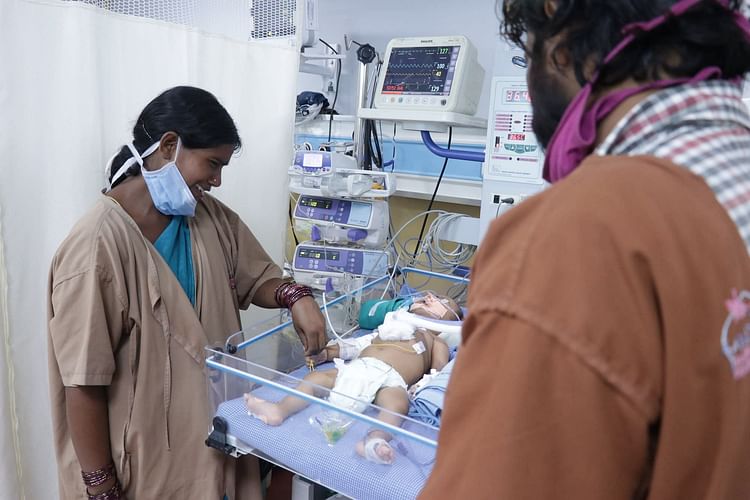 Vasantha has already lost too much in her life
"My wife's father died of high blood-pressure when she was very young. After that, she spent years taking care of her mother who had cancer. When she died too... Vasantha had nobody left, until we fell in love and got married in 2005. After that, I was the only family she had until we had our baby.

She's the sweetest, kindest, woman I know, she doesn't deserve any of this! She has already seen too much tragedy in her life... I wish I could prevent one more from happening, but I'm simply too poor!

I'm just a daily wager!"

— Ram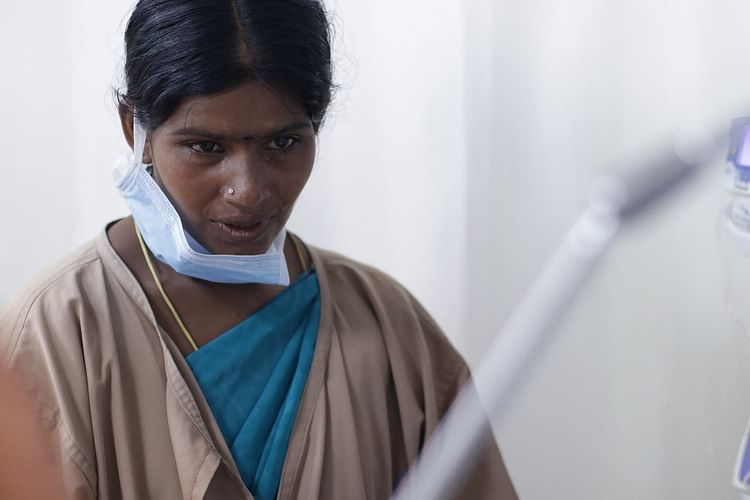 You're her last hope
"After more than a decade of prayers, I finally had Sai. Even with my husband losing his job and being unable to find work due to the pandemic for nearly 7 months now, I was finally happy because I was blessed with a miracle! Please, you're my only hope now. I can't stand to lose anyone else, much less my newborn! His life is hanging by a thread. Please save him!"