Rashmi hasn't slept in days. She hasn't even eaten properly. Her only child - 4-year-old Rahil - is fighting blood cancer. And even though he is responding well to the chemotherapy and there are great chances that he will get better if the treatment continues, Rashmi is scared. She knows that it is impossible for them to continue Rahil's treatment. They're but a poor family of farmers who have nothing with which they can save their son.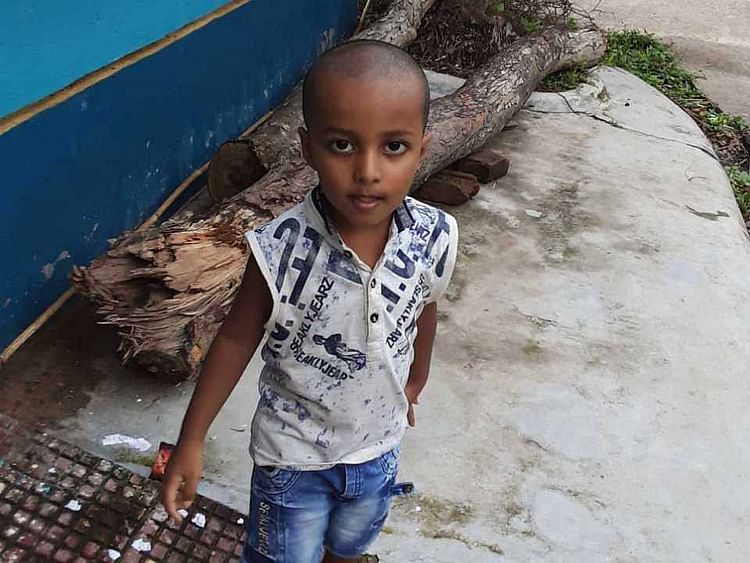 When the doctor told me it was cancer, I didn't believe her
Rahil's stomach started swelling about a month ago. Initially, the local doctors thought it was a case of jaundice. When medicines didn't work and the multiple tests that the doctors suggested weren't helping in the diagnosis, the doctors suspected it could be cancer. They asked Rashmi and her husband, Jahir, to take Rahil to Bangalore.


"My son can never have cancer - I told myself. I was determined to save him and so took him to Bangalore. We didn't even have enough for the flight tickets, we borrowed from our relatives and neighbours. But when there, our world came crashing down. Rahil was actually suffering from cancer. And it took me days to believe that. I kept thinking how wrong I was to think that my son was just malnourished to be losing weight. A dangerous disease has been slowly killing him all this while," - Rashmi.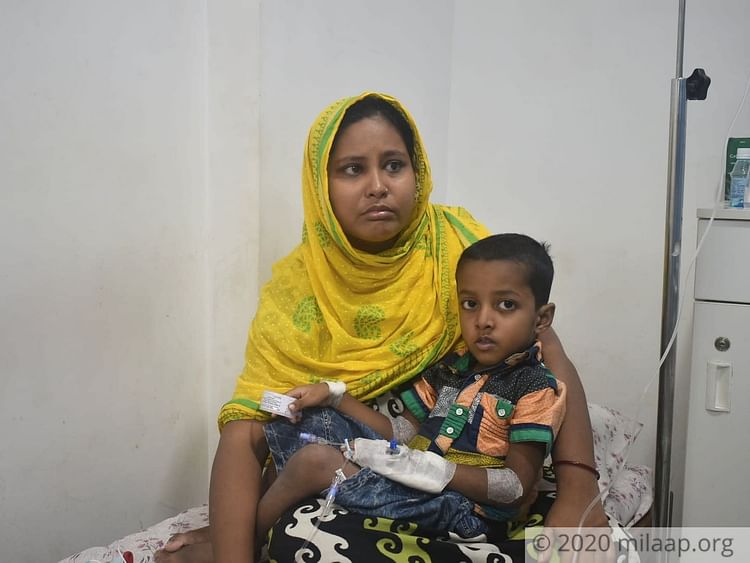 We are new in the city, we have no one to help us
Rashmi and Jahir are at a loss in Bangalore. With their money running out, these parents are distraught - do they save for their room's rent, for two square meals a day, or do they spend everything they have on Rahil's treatment?


"We couldn't afford the rent of the place we were staying, so all 3 of us are now in the hospital. There's no one to help us here. I feel lonely and scared. I see Rahil screaming in pain with the injections and I feel helpless. He needs the treatment, there's hope for him but we just can't…," - Rashmi.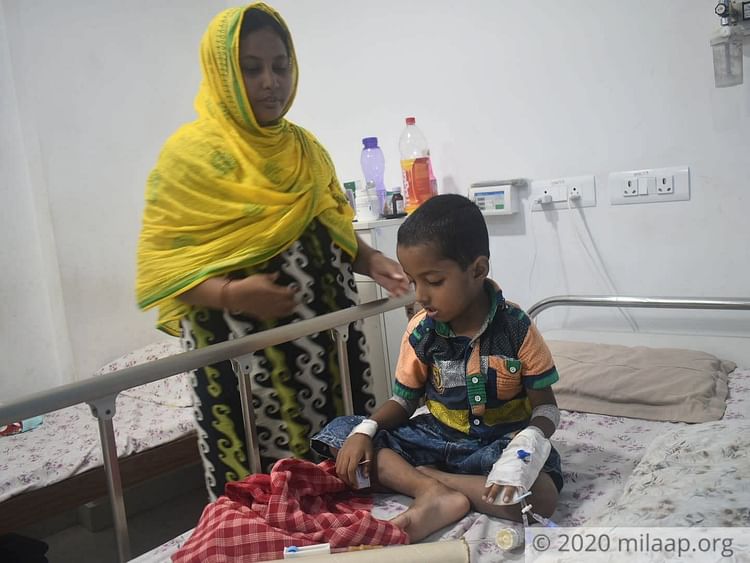 I keep praying to Allah to save my son's life
Hardly anything is left of the money with which Jahir and Rashmi had arrived in Bangalore. They're trying very hard to save every bit of the money but it's not enough. In a single month, the bills have amounted to over 3 lakhs, the entire treatment would cost them 12 lakhs.


"I keep praying day and night to Allah. But we need the money soon or else Rahil's condition will get worse. You're our only hope, please help us," - Rashmi.
Even a small contribution from your side can save Rahil's life. His parents are helpless - you can click here to donate and help in these times.