Rita keeps looking at her baby boy's face and thinks to herself what she can do to save him from the dangerous disease that is threatening to take him away from her. Rita's 6-month-old son, Praneet, needs an urgent bone marrow transplant in the next 7 days. That's the only way he will survive but Rita and her husband, Vivek, don't know how they can afford it.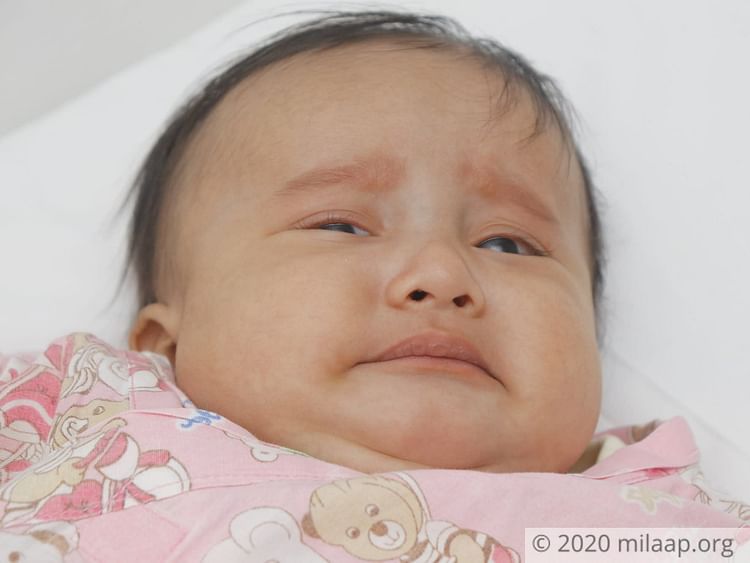 My baby was born with such a dangerous disease - we had no idea
A few months ago,when Praneet started getting fever, the first time parents were worried but had no idea about what was in store for them. They immediately took Praneet to the local doctor in Dibrugarh, Assam thinking that medicines will cure him.


"But they didn't. Praneet's fever was not going away and I could see that my child was getting weak with every passing day. The local doctors gave up but we didn't. We were determined to save Praneet at any cost. We took him to Delhi. Once there, the doctors did a number of tests only to find out that my son was born with a dangerous genetic disease!" - Rita, mother.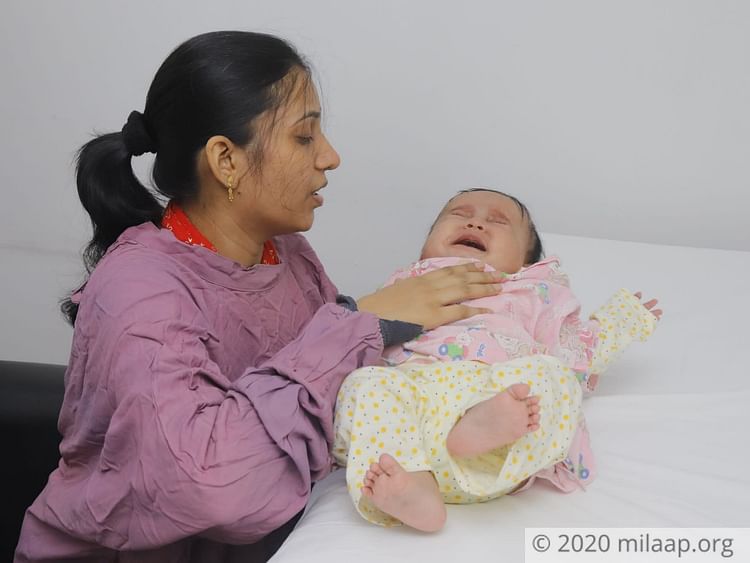 The disease is spreading rapidly, Praneet doesn't have much time
Baby Praneet is fighting Hemophagocytic lymphohistiocytosis (HLH), a severe immune disorder. His immune system is unable to fight infections and hence even the smallest of infection can turn fatal for him. Praneet needs the bone marrow transplant as soon as possible. Any further delay would cause severe damage to his body. His liver and spleen would be affected, his stomach will swell and he will suffer from severe pain.


"Now is the right time for the transplant, the doctors have said. There is hope for our child, he can get better but the transplant will cost us 20 lakhs! How do I arrange for so much in so less time?" - Vivek, father.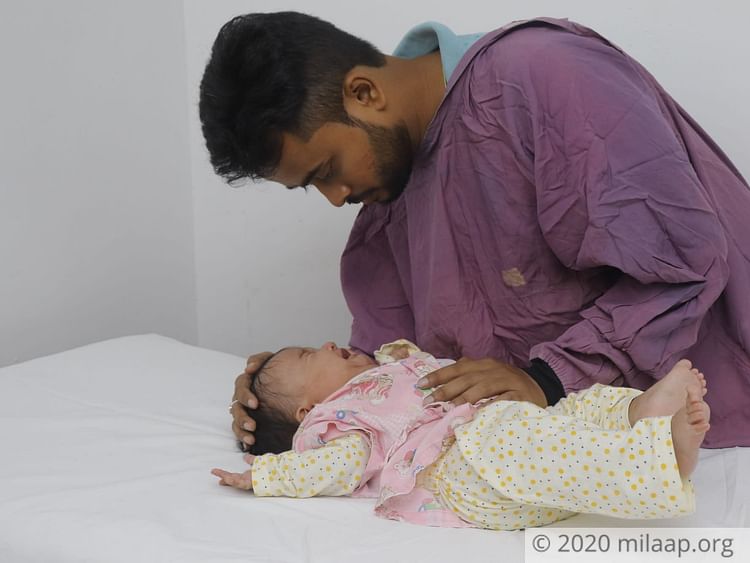 You can gift Praneet a happy childhood
Vivek works as a teacher in a private school in Assam, he makes around Rs 7000 in a month. Rita is a homemaker. This young couple's dream came true when Praneet was born to them. They decided to do everything in their power for their only child. Yet, now, these parents are failing.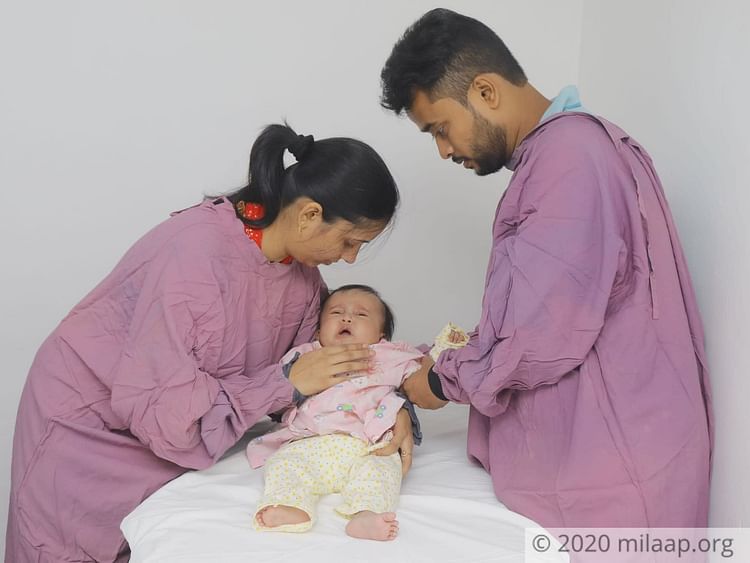 "He is only 6 months and he is going through so much. There are nights when he doesn't sleep because of the pain. And instead of saving him from all this, we are just helpless. I have spent around a lakh on the tests and the medicine and there's nothing more I can do. Please help me save our only child," - Vivek.
These parents are desperate to save their baby boy from a dangerous disease. Even a small contribution will go a long way to help them.