"He was first diagnosed in 2018. He told me then not to worry, that he'd be okay. I believed him, not only because he had never lied to me before, but also because I had to. I just... I couldn't imagine life without him, he's everything to me. But within months he lost so much weight, his body started getting covered with scars and boils, he lost all his hair.

Cancer brought my husband inches away from death."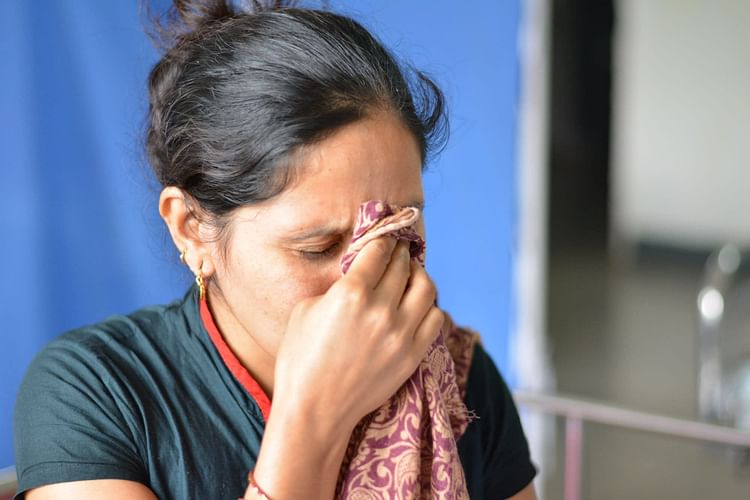 They had such big plans for their future
Saraswati met Naresh when they were teenagers. They were neighbors in their small village, classmates as well. They fell in love before they knew it, and were ecstatic when their families suggested they get married without them even having to ask. After the wedding, they decided to move to Bangalore, to start an exciting new chapter in their lives. They knew the future had a lot in store for them. But even in their wildest dreams, they didn't think things would turn out like this.
"We both had found jobs, and just a week before the diagnosis we were talking about having kids. He would say he wanted one girl and one boy, and I'd laugh and say we'd have at least 5 children. All that seems so far away now."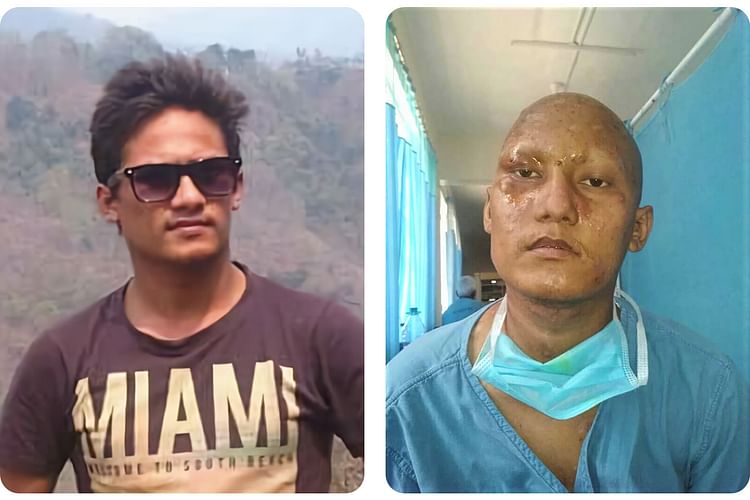 He was diagnosed with acute blood cancer
On a cool November evening, Saraswati came home to find Naresh tossing and turning in bed, his face covered in sweat. He'd apparently left work early, feeling extremely feverish. Saraswati was going to take him to the doctor in the morning but she got the shock of her life when she woke up.
"

The lower half of his face was covered with blood, and he was groaning in pain. I was terrified, and quickly helped him out of bed.

I washed his face, t

hen rushed him to the nearest hospital. It was there that we found out he had blood cancer."

— Saraswati tears up again as she recounts that harrowing day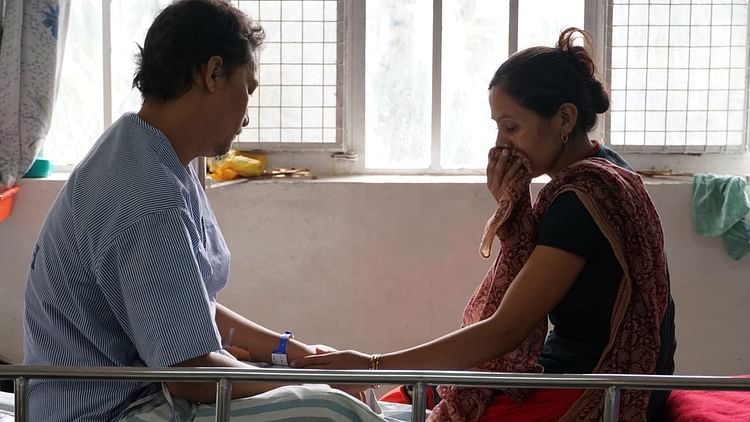 Saraswati begged and borrowed to afford her husband's treatment
After the diagnosis, doctors told the stunned couple that Naresh would need long-term chemotherapy to beat the cancer, which could cost as much as 12-13 lakhs. Saraswati began calling everyone she knew, all her friends and relatives, and over the next year or so she ended up borrowing 10 lakhs for her husband's treatment. For a brief time, it had seemed like it was all worth it.
"After a routine test, doctors told us the cancer had gone into remission. It was the happiest day of my life! His hair started growing back, he started smiling again. I thought I'd saved him. But then... just months later... it came back. And it's more advanced than last time."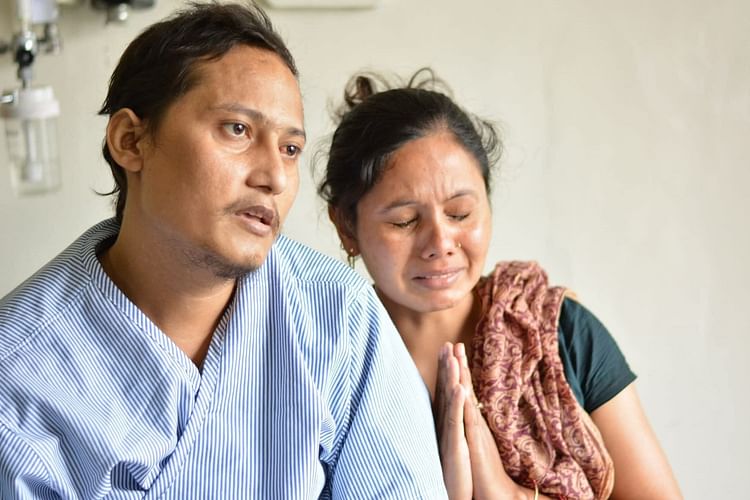 He needs an urgent bone marrow transplant, but Saraswati is helpless
"I don't know what to do anymore. They're saying the cancer is so advanced now that doing just chemotherapy again won't be enough. He needs a bone marrow transplant as well for the cancer to leave him once and for all, but altogether this will cost 19 lakhs! Please, help me save him.

He's the kindest man I've ever met. The other day he was telling me that... that maybe I should just let him go. That I've already done a lot. But I can't, I don't want to lose him like this! Please, please save my husband's life.

"

— Saraswati breaks down