"Naman believes that I'm the strongest person he knows. He thinks I can do anything. So even when I watch him suffer like he is, or watch him scream out in pain, I have to stay strong. I tell him he will be fine soon, and he believes me. But I'm lying to my 7-year-old son. He has blood cancer and I have nothing left to continue his treatment." – Gaurav, father

While Gaurav puts on a brave front for his son, he has been seen crying many times in the waiting room of the hospital or outside the cancer ward when Naman is fast asleep. He's helpless and broken. He can't afford the only thing that can save his son's life – chemotherapy.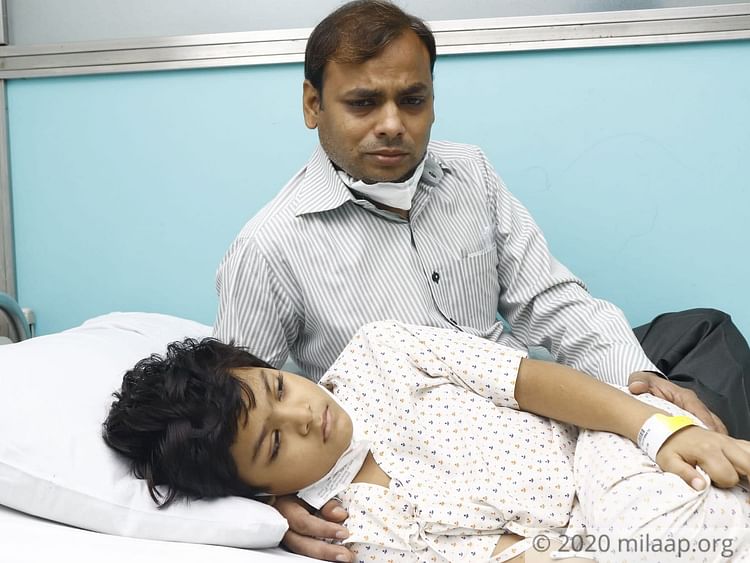 He's wracked with guilt, his wife doesn't know about their son's cancer yet
Around 10 days ago, as Dolly got Naman ready for his online classes, she felt a small lump on his neck. The next day, there was another one. Gaurav took him to a hospital near their house in Delhi, expecting nothing more than infection as a diagnosis. Unfortunately, the truth was far worse.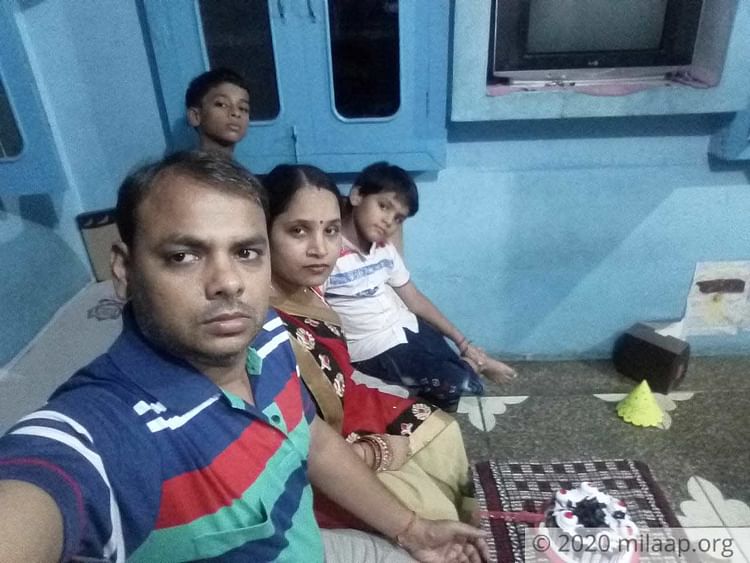 "They told me he has blood cancer. At that moment, I just broke down. The only thought that ran through my mind was what I can do to start his treatment as soon as possible. Just the other day he was playing, attending his classes, drawing...How did this happen? Now I have to tell Dolly that our son has cancer…and that I can't save him. How will I look her in the eye?"

Naman has started chemotherapy. While Gaurav and he are in the hospital, Dolly and their older son are back home, waiting for Naman to come back. They both think that he has a fever.


He's used up all his savings to feed his family during the pandemic
Gaurav, a tuition teacher for class 7 and 8 students, is extremely passionate about his job. He enjoyed teaching students. He was very careful about money, and managed to save a little bit every month in case of an emergency. However, for the past 6 months, Gaurav has been out of work because of the pandemic. Everything that he had saved for an emergency, was over before Naman's diagnosis.


"I knew I had zero in my savings. I borrowed Rs. 40,000 from my relative and somehow started his treatment. But now I'm back to having nothing. I need 16 lakhs to continue Naman's chemotherapy for the next 6 months. I need your help!"
Naman needs chemotherapy to fight cancer. He is in a lot of pain, and he just wants to go home. With your support, he can beat cancer and go back to the childhood he once knew. You can save his life.