"He was three months old at that time. I had fed him, put him to sleep and gone to work in the kitchen. Within a few minutes, he started crying loudly. When I rushed back, my boy had turned all blue… he was struggling to breathe. Panicked and afraid that he had choked on something, I rushed him to the hospital. Doctors told us that his tiny heart has four different problems, and that if not treated... it could kill him..." - Sumaiya Banu, mother
Without the surgery, he will have only 10-20% chance at life
13-year-old Mohammed Asif has Tetralogy of Fallot, a rare condition caused by a combination of four heart defects that are present at birth. He had a temporary surgery back then to fix it but doctors suggested that only a major open-heart surgery at the age of 15 can save him. Without it, he'd only have a small chance of surviving. But a minor accident at his school has helped to reveal that his heart would have stopped beating long before that.


"Asif was playing with his friends in the classroom when he slipped and hit his chest in the desk. He hit it on the place where they did surgery years ago and didn't tell me about this for days. Only when I noticed a reddish bump on his chest, he told me the truth. He was in so much pain all those days and my child suffered silently thinking that I would scold him. But it was this accident that saved his life too." - Mother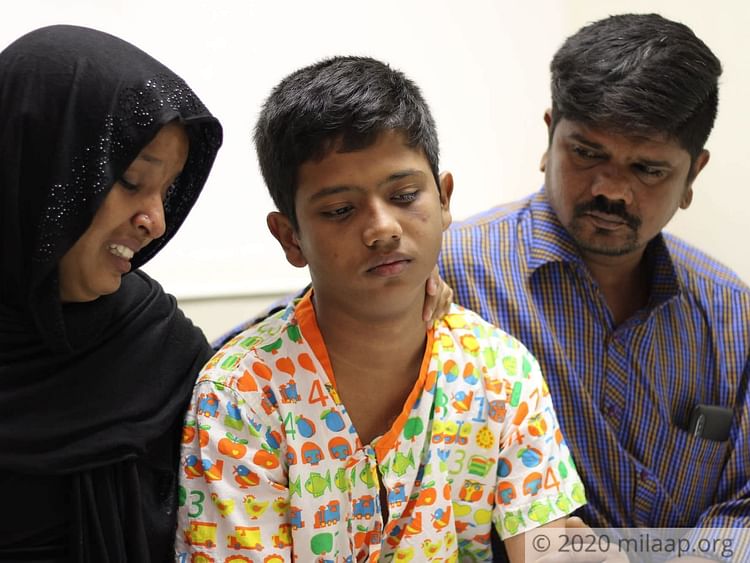 Sumaiya took him to the hospital immediately and she was relieved when the doctors told her that the bump is nothing to be scared of but what they said next gave her chills. The echo test revealed that his heart condition has become so severe that he wouldn't have made it if they had waited another two years to do his open-heart surgery.
Instead, they have only a month's time to save his life, or his heart will stop forever
"This heart problem has been troubling my son for years now. He is a naughty kid who loves cycling and cricket. But he can't play for more than five minutes. If he does, he starts turning blue or wheezes like his lungs have stopped working. He didn't have a normal childhood like others and he longingly wishes for one. Only this life-saving surgery can do all those miracles. Only this can bring back a smile into our lives." - Mohammed Arif, Father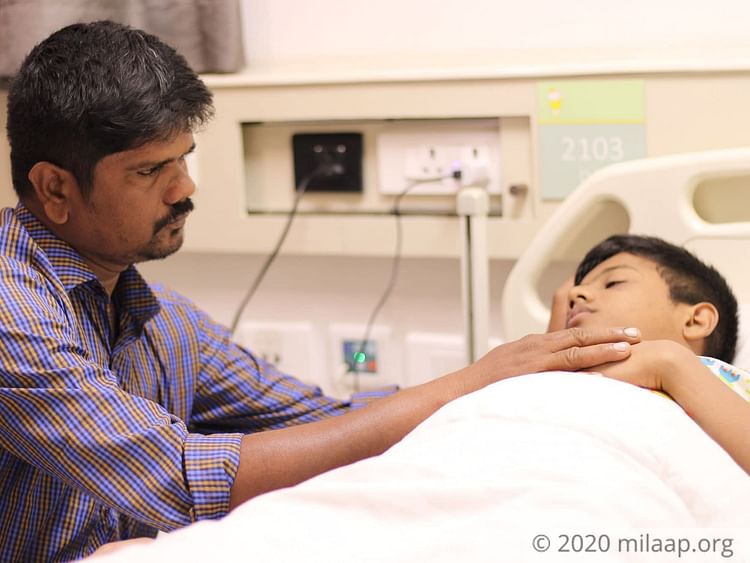 The couple has already spent around 20 lakhs so far to treat Asif. Arif, who is a motorcycle mechanic, sold everything he had in his house, and also a small piece of land that was in his family for years, for his son's treatment and monthly check-ups. Now, he needs 25 lakhs more within 30 days to save his life.


"I can't earn 25 lakhs even in 12 months of time, so affording it within 1 month... But it is the only way to save Asif. I don't want my son to die in front of my eyes while I stand helpless. I'm doing everything in my strength – I have begged, borrowed, sold my wife's jewels but it is nothing close to the sum that will get him his surgery. Allah! Please have mercy on us. Only you can accomplish miracles as big as that." - Father