"He came running to me with his bleeding nose yesterday. It is the 5th time this has happened in a week. I had to take him to the hospital, because it was so bad. I keep thinking... am I going to lose another child?" - Reena, mother

Reena had lost a child to miscarriage and now little Hardik suffers from biliary cirrhosis, a severe liver disease. 80% of his liver is damaged and he needs a liver transplant within a week.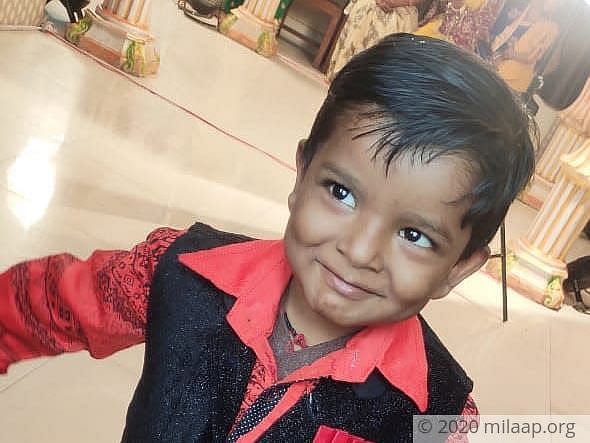 One of the very few moments when he is active and cheerful like the kids of his age.
How will I save him? – I am only a labourer
Pramod, Hardik's father, works in a recycling factory as a labourer. What he earns is merely enough to provide the family with proper food. With his son being sick, he works harder every day to earn a little more so that he could afford his medicines.


"But these medicines can't keep him alive anymore. He needs a transplant at as soon as possible. But 17 lakhs... how will I? I am just a labourer. I've already taken a loan I can't repay... I don't know what to do." – Pramod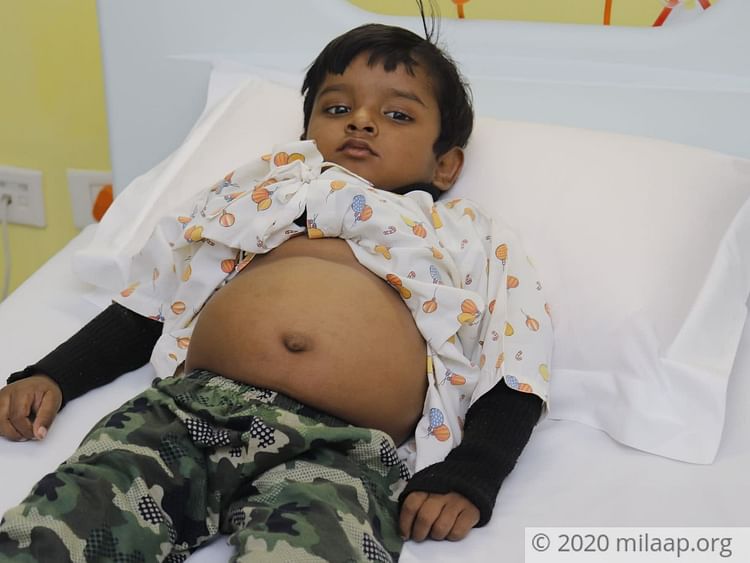 Hardik was 5 months old when his mother felt that his stomach was swelling up. As Hardik grew older, his stomach started growing too. He became very pale and weak.


"By the time he was one year old, his stomach was so visibly big that anyone could tell something was wrong. But the medicines were not able to cure my child. We were scared but didn't know what to do... where to take him. I think that was our biggest mistake..." – Reena.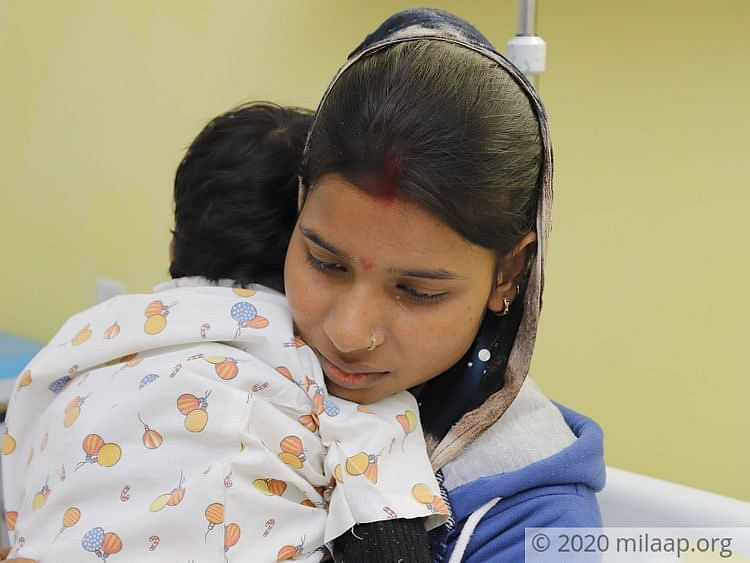 I live in constant fear of losing him
"I had a miscarriage before Hardik was born. His birth took away all my pain but hearing that he might not survive as well... it's just unbearable. I live in a constant fear of losing my child. He is all I have." – Reena
Their child is dying and there is nothing they can do. What could be a worse curse than this to a parent? You are their only hope. With your kind support, Hardik can go home. Your contributions can save a life. Click here to help.