"I stood there as they negotiated the price of my ancestral house. They told me the times were bad and that they could only give me half of what my house was worth. I didn't even bother to counter them - my mind was fixed on how I could save my daughter's life who was battling a severe liver disease. With very less time at hand, I gathered all the money I could and came here to get her treated - but now, even that's not enough," - Md. Yamin, father of 4-year-old Lamiya.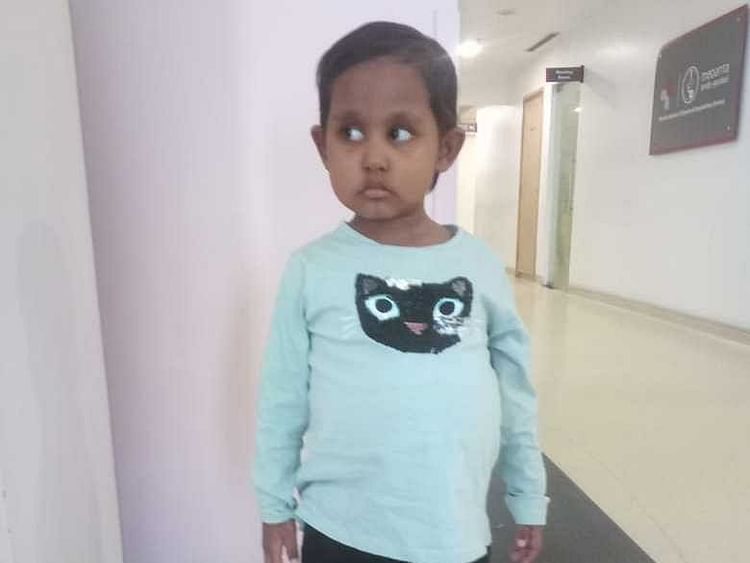 We thought the medicines were working, when did she get this sick?
Yamin and Rosy's perfect world came crashing down when they got to know of Lamiya's failing liver. Lamiya was only 6 months old and the young parents were petrified thinking that they would lose their daughter. But the doctors assured them medicines would make her better.

"And she was better, she was active, chirpy. Always dancing around the house - her smile made our day. Everything seemed fine until last last December when she complained about a severe pain in her stomach," - Rosy, mother.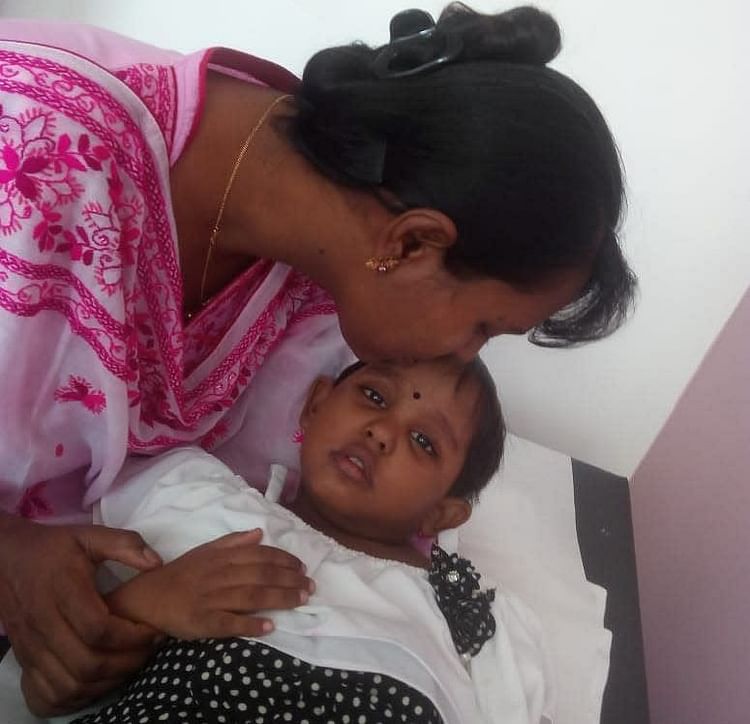 Lamiya wouldn't sleep for days together, she couldn't eat anything. The little girl would just hold her stomach and cry out in pain. Yamin and Rosy felt helpless - hospitals in Bangladesh weren't of much help. They finally decided to come to India only to know that their daughter's liver is on the verge of complete failure.
A timely transplant - Lamiya's only hope
Little Lamiya is in a lot of pain. Medicines can keep her stomach ache in control for only a couple of hours. When the effect wears out, she can't even turn sides. She doesn't even let Rosy touch her on her swollen stomach.


"I wake up each day wondering if she will survive - each day is a struggle. The doctors have clearly told us that we don't have much time. She needs the transplant and she needs it as soon as possible. And you know what the worst feeling is? Knowing that you can save your daughter by donating a part of your liver but you're unable to afford it!" - Yamin, father.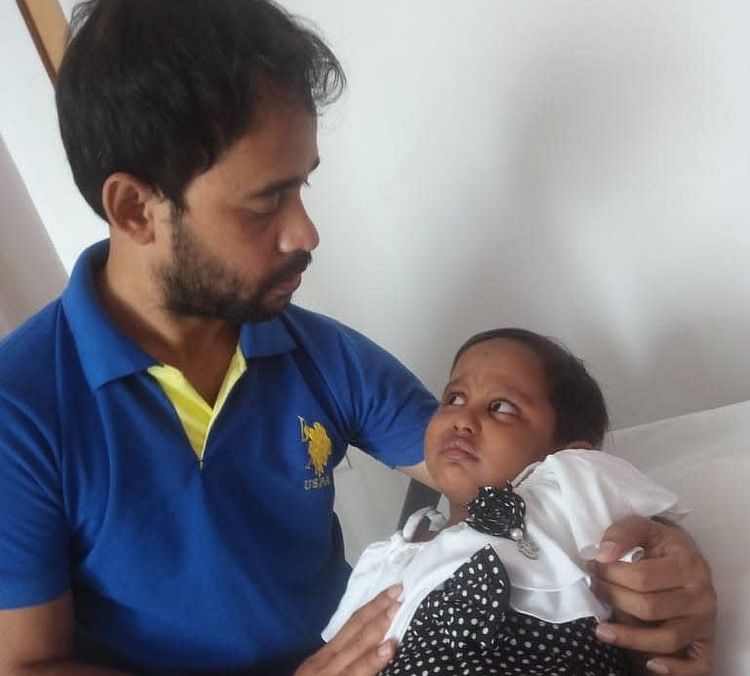 Yamin has spent over 17 lakhs over the last 6 months. The money that he had got by selling his house was all spent on tests and medicines. He has nothing left to afford his daughter's life-saving transplant.


"I am trying to sell my small shop - that's the only thing that I have now. But I need 16.5 lakhs, it's just impossible for a middle class person like me to arrange. Now only you can help. Please come forward and save my only child," - Yamin can't hold back his tears.
These parents are pleading for your help, they have nothing with which they can save their daughter - your generous contribution can bring back their happiness