7-Year-Old Khushi Dudhe vividly remembers spending most of the past year in a hospital room, with tubes attached to her little body. She had disliked it especially because she would be poked with painful needles or given bitter medicines. Now, she's back at the hospital and that thought alone is enough to make her cry. She just wants to go back home.

Last year, Khushi was diagnosed with Acute Myeloid Leukemia, a type of blood cancer, for which she underwent intensive treatment. 6 months after she'd been declared cancer-free, it relapsed. Now her only option for recovery is a bone marrow transplant, which she needs as soon as possible. But her parents are struggling to afford it.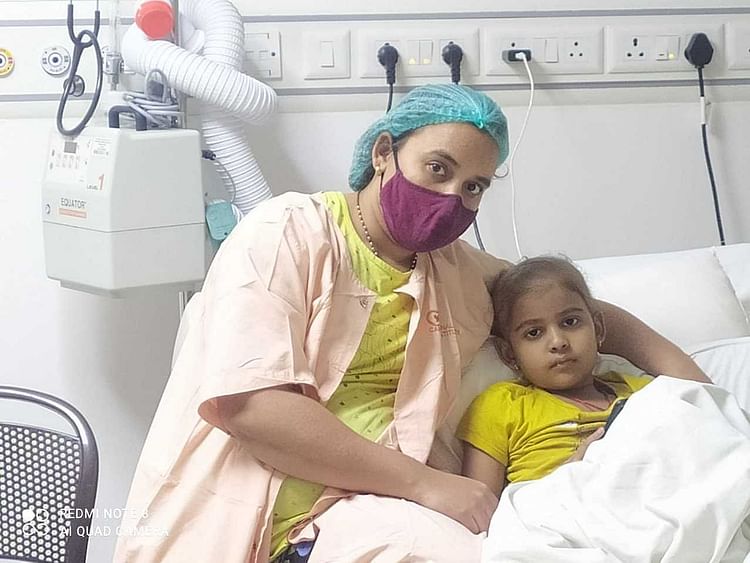 What they thought was a viral fever turned out to be cancer
It all started in May 2020, when Khushi ran a high and recurring fever. The little girl, who was usually active and smiley, was reduced to tears. She turned pale and she could barely hold herself up.


"We had never seen her so sick and weak, and we started to get really worried. A fever shouldn't seem like it is draining the life out of a person but that's how our baby looked. We took her to the pediatrician and despite the medication prescribed, her fever just wouldn't subside. We were then asked to get some tests done, and that is how we found out the cause for her suffering - cancer. I was baffled; I never knew that children too could get such a dreadful disease…" - Jayashree, mother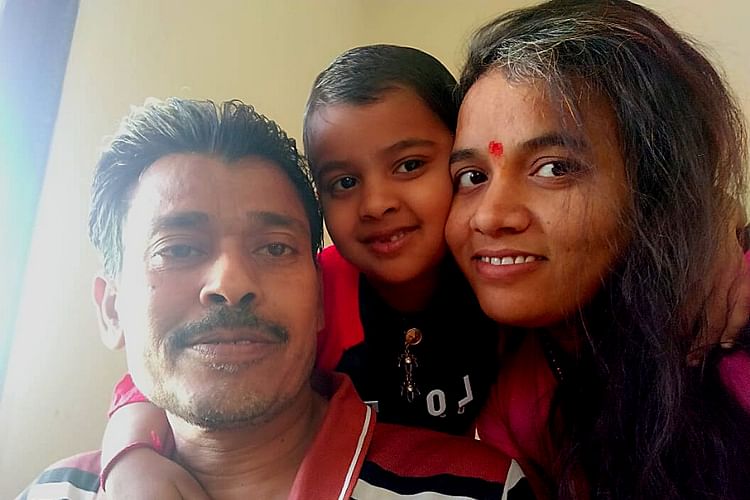 She was declared cancer-free after 6 months of intensive chemotherapy
Soon after her diagnosis, little Khushi began chemotherapy to treat her condition, for a period of 6 months. While the doctors had advised that a bone marrow transplant would be an ideal treatment option, her parents were in a fix because of their financial constraints.


"We wanted to get our daughter treated, and make sure the disease wouldn't cause her more harm than it already had. But, the bone marrow transplant that the doctor had suggested was far beyond what we could afford. Instead, Khushi was put on medication to prevent future relapse, as soon as she'd finished her treatment and recovered from cancer. Little did we know that this would just be the beginning of our troubles.." - Arvind, father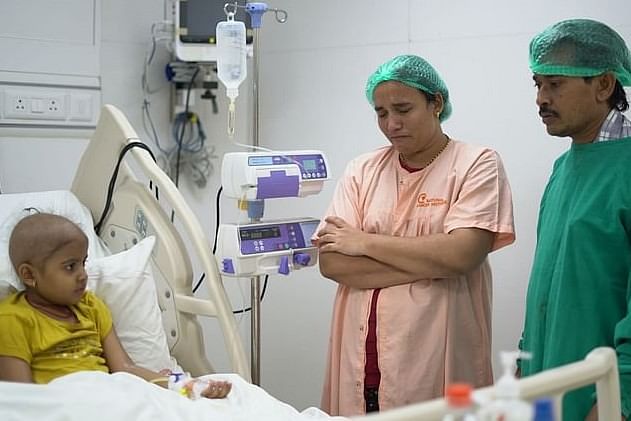 Only months later, their worst fears came true
Aravind and Jayashree were filled with joy when their baby's initial reports came clean. But only 6 months after her treatment, things went south. Her cancer relapsed and Kushi's condition is worse than it was before.


"We were always afraid of the possibility that her cancer would relapse. But seeing how her condition had improved so much, we were hopeful that this wretched disease would never return. But it did, and our baby is yet again fighting a raging battle with death. We've watched her suffer so much already, and the thought of seeing her in pain again kills me."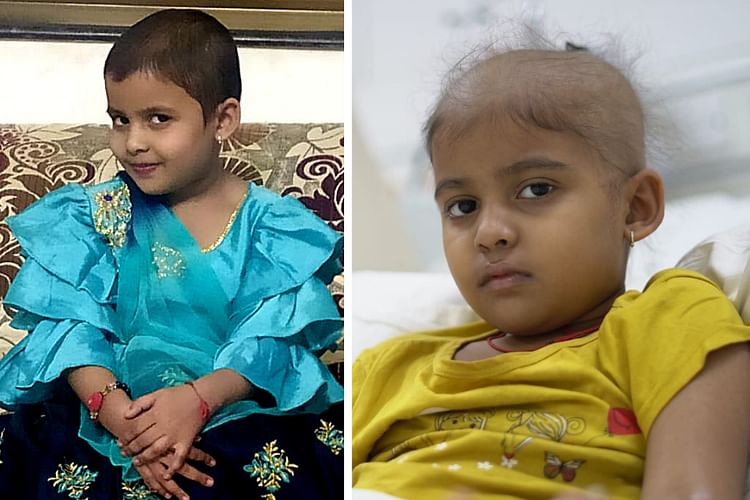 Bone marrow transplant is her only option now, and she needs it soon
Khushi is being administered high-dose chemotherapy. But, a bone marrow transplant is the only treatment that will save her, this time around. She needs it within the next few weeks or her life will be at stake. The procedure will cost about INR 12 lakh, a sum that Arvind, a small government employee, is struggling to gather.

You are Arvind's only hope. He has spent over INR 20 lakh so far, from his savings and with some help from relatives. But now, he has no one else to turn to. Khushi is their only daughter, and these parents desperately need your help to save her.

Your contribution can put this family out of their misery and save their daughter's life. Click here to donate!