Hiteshvaran's smile brightens up the otherwise gloomy Pediatric Intensive Care ward of that hospital. Bubbly and full of smiles, the 7-year-old had made this place his home for the past year. Winning his fight with cancer and bidding goodbye to the nurses he had made friends with, Hitesh headed home three months back. But fate had other plans for this little one. His cancer relapsed. Now Hitesh is back again, wearing the hospital gown, ready to take on another brave fight with deadly cancer.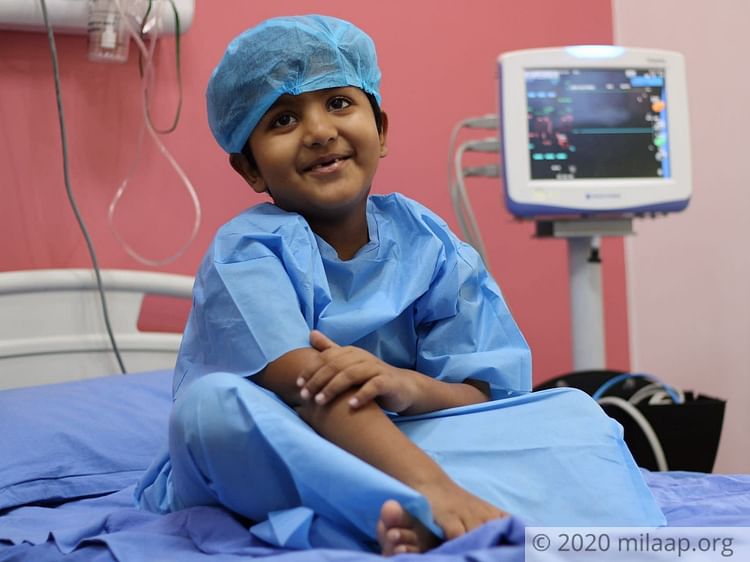 "I haven't seen him wince in pain. He has learnt to smile through everything"
"My son is too young to endure all this pain. He lies in the hospital battling cancer, taking endless medicines and getting pricked by needles time and again…he should be studying and playing with his toys instead. But even through all this discomfort, he manages not to lose his smile. That keeps us going…makes us want to fight with him even if it means struggling a lot," - Vishnupriya, mother.


Hiteshvaran's childhood was normal until he woke up one day with piercing pain in his spine. After taking him to several hospitals and doing numerous tests he was diagnosed to have Acute Lymphoblastic Leukemia - a type of cancer of the blood that affects his infection-fighting white blood cells.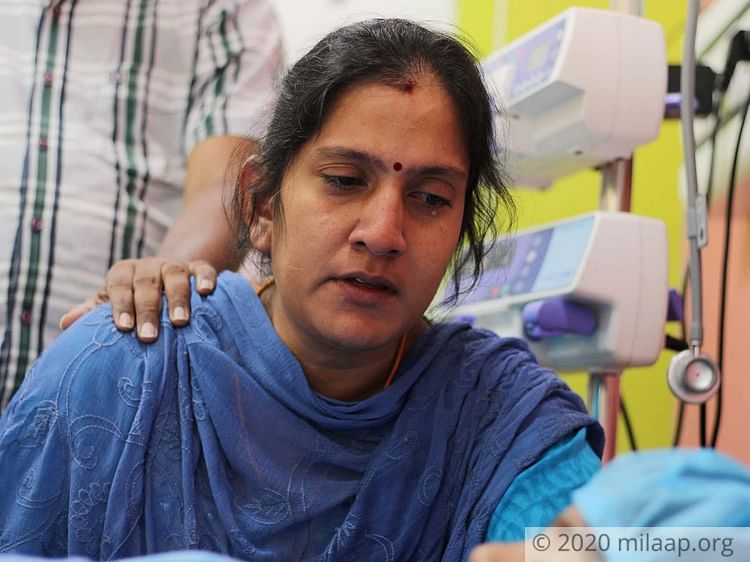 Despite everything, his cancer came back
"The news shattered us. But we were determined to do anything…to give him every possible medical care. We just wanted our son alive. Doctors gave a positive note that the chances of him coming out cancer-free was high. Likewise, my son fought. He underwent all cycles of intensive chemotherapy and came out cancer-free," - Vishnupriya.


But their happiness was short-lived. Two months back, Hitesh fell unconscious while playing and was rushed to the hospital immediately. The blood tests showed stark variations which indicated his cancer has relapsed. The miserable parents had no option but to admit their son back for another set of treatment.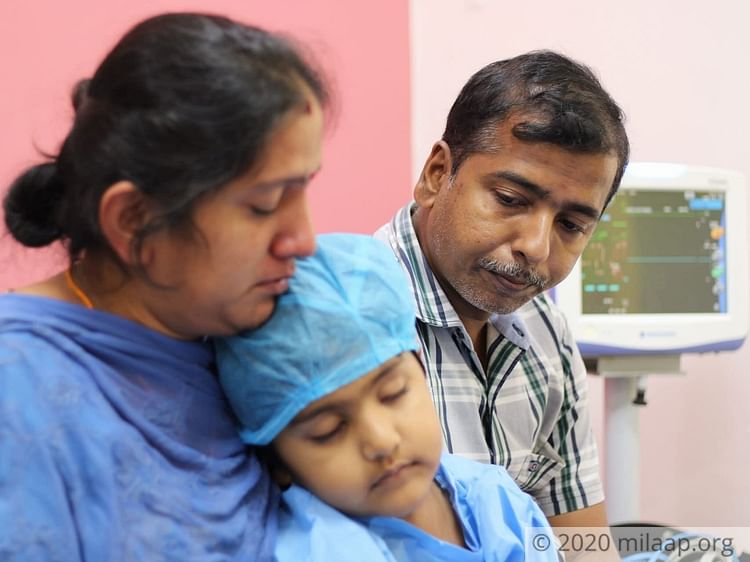 "This time only a bone marrow transplant can save him and we were prepared to get him that sooner. I need 15 lakhs for the treatment. I had arranged for a certain amount to start his treatment when I received another blow in the form of Covid. All four of us, including my daughter and Hitesh were tested positive for Covid" - Subramani, father.

Subramani had to use up that money to cover his family's Covid treatment. Hiteshvaran, who was also tested positive was kept in a separate isolation room owning to his low immunity and high risks of catching other infections. The little champ came out Covid-free even while battling cancer.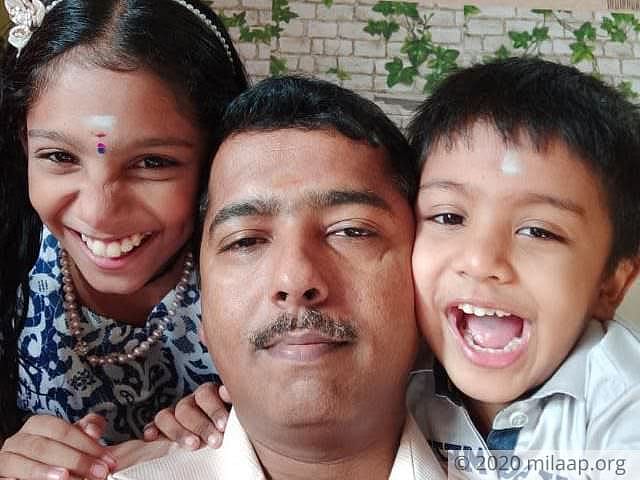 "I'm proud that my son strongly fights everything that comes his way. But the sad part is he doesn't have enough time left. The cancer cells are spreading, his white cells are decreasing dangerously and he needs a transplant soon. I have nothing left. I have borrowed, taken loans and spent around 16 lakhs for his previous chemos. I'm slowly losing hope, what if I fail to save my son…even the thought of it gives me sleepless nights" - Subramani.