Born into a poor family of farmers, Himangsu has seen hardships since his childhood. But he has never shied away from his responsibilities. The only son of Debnath and Rama, 18-year-old Himangsu has started working at an early age to support his family. He goes out of his way to help his parents, especially, since his father hasn't been keeping well in the past few years.


"Despite all our hardships, Himangsu was the only one who could bring a smile to our faces. He never let us worry about what we didn't have. But now, look at him - lying in the hospital bed, all weak and tired- my boy is fighting deadly cancer,"- Rama, mother.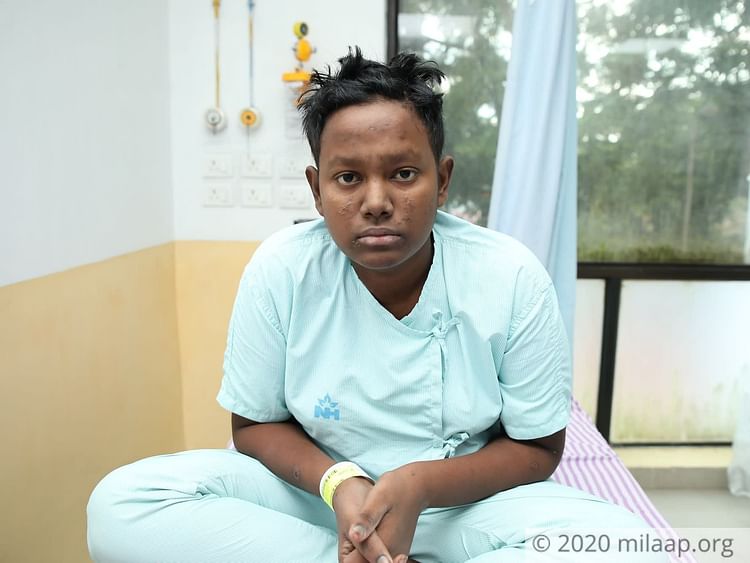 Cancer came into his life with no prior warning
Himangsu had studied till 10th standard and then started working as an assistant in a medical shop in his village in Howrah, West Bengal. Even though the money he got was very nominal, he never missed a single day's work. Hardworking and dedicated, he always wanted to give back to his parents who had done so much for him.


"But one day, he said was unable to get up, he was feeling giddy. I called my brother-in-law, my husband was too sick to go somewhere, and together we took Himangsu to the doctor. But we weren't prepared for what we heard - the blood tests showed that he has cancer!" - Rama.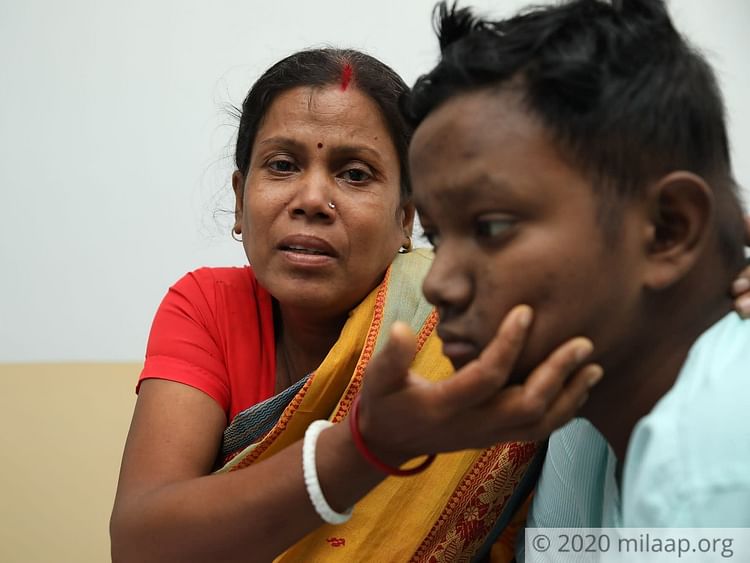 His skin has turned dark, his entire body is covered in rashes
Himangsu is now admitted in the hospital - he is undergoing the third round of chemo. But the rigorous chemotherapy has made him very weak. An ever-smiling and happy Himangsu is now finding it very difficult to even sit up on the bed. His entire body is covered with boils and rashes, his skin has turned dark - all side effects of the chemo.


"He keeps telling me how sorry he is that we have to spend so much on his treatment. It breaks my heart to see him like this. This is his time to grow, succeed in life and here he is fighting death. You know what's worse? We might have to stop his treatment, we don't have any more to continue…," - Rama.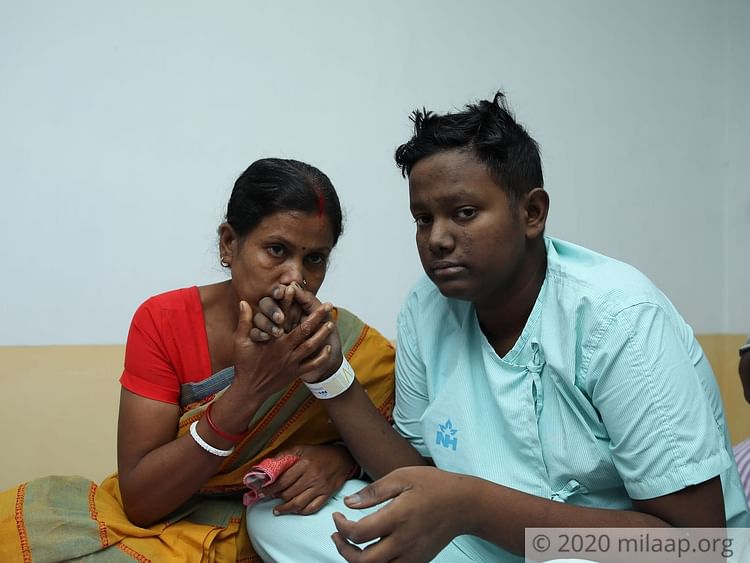 They've sold their only piece of land yet it's not enough to save their son
Rama's husband, Debnath, is not of the sound mind. More often than not he is unable to go to work in the field. Rama has been running the house on Himangsu's meagre income and with constant help from her relatives.

"We had nothing with which we could start Himagsu's treatment, we had to sell our only piece of land. That was also our source of income. Right now, my husband and I are only eating when our neighbours and relatives kindly give us something. We have spent over 5 lakhs till now but it's not enough. We need 8 more lakhs, now only you can help us," - Rama.
Rama is desperate to save her only child from cancer but she can't afford the treatment. She is looking up to you. A generous contribution can save Himangsu's life.