She has had a very traumatic childhood. For more than 5 years she has needed a blood transfusion every other week, and each time the experience is more scary, more painful, than the last.
She starts crying before we even leave the house, and once we're there... her screams...
She screams so hard from the pain that I fear she might lose her voice!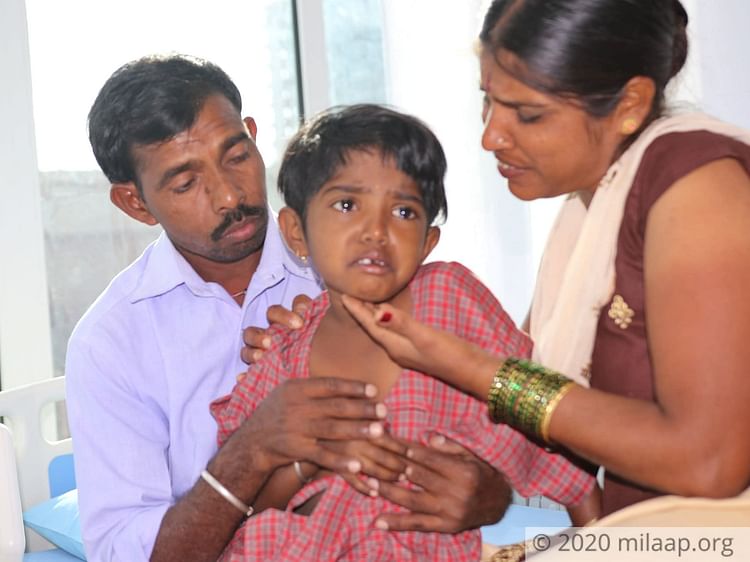 Little Hemavathi was just 9months old when her parents noticed she had a fever that kept coming back, and she seemed to get more and more inactive by the day. They had already shown her to a local doctor, but they were so concerned that they took her to one in the city, and that decision ended up saving their daughter's life. After running some urgent tests, the doctor diagnosed her with Thalassemia Major, a dangerous blood disorder, which required an emergency blood transfusion.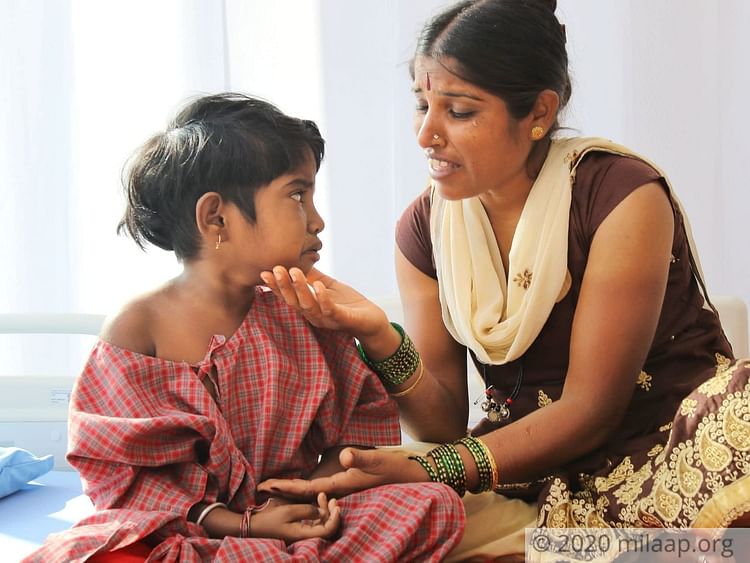 It is painful but it is the only thing keeping her alive
"He said she'll need more blood transfusions as she grows older, at least twice a month, because her body doesn't know how to make blood properly. It's been a great financial strain on our family, but our daughter's health is our only priority. Hema, though, she doesn't understand why we put her through the pain and trauma again and again. How do we tell a 9-year-old that she's very sick, and that this painful treatment is the only thing keeping her alive?" – Lakshmi, mother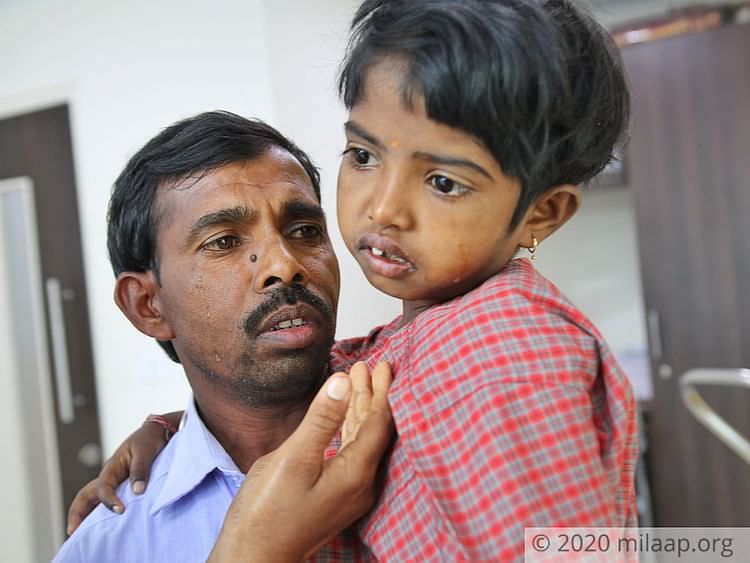 The transfusions cannot save little Hema anymore
Blood transfusions become less and less efficient with time, and this is exactly what has happened in Hemavathi's case. After nearly 120 transfusions over the past 5 years, costing around Rs. 12,000 a month. Not only are the transfusions getting less effective, but they can also start severely damaging her already-weak body through copper poisoning. The damage can even spread to her brain, killing her even faster! To avoid all this and to permanently get cured, she needs an urgent bone marrow transplant, but it costs 30 lakhs.


'We feel like we've already lost her...'
"I'm not that educated neither is my wife. So the only kind of job I can get is manual labour where I earn around 9k a month, and my wife earns around 5k a month as domestic help. With this money, we've been barely able to put food on our plates twice a day, and get Hema her regular transfusions. All I've ever wanted is for my daughter to be happy and healthy, finish her studies unlike her parents, and have a long life. But if that costs 30 lakhs... It feels like we've already lost her..." – Manjunath, unable to continue
Little Hema can only survive with your help. Click here to donate.