Even a month ago, Sangeeta and Raj had not thought that their day would start by begging others for money. Sangeeta calls up everyone she knows requesting them to lend some money whereas Raj goes out in the market, looking for odd jobs and sometimes even begging strangers to save his only child, Gudiya. Gudiya is battling cancer but her parents are unable to afford the cure.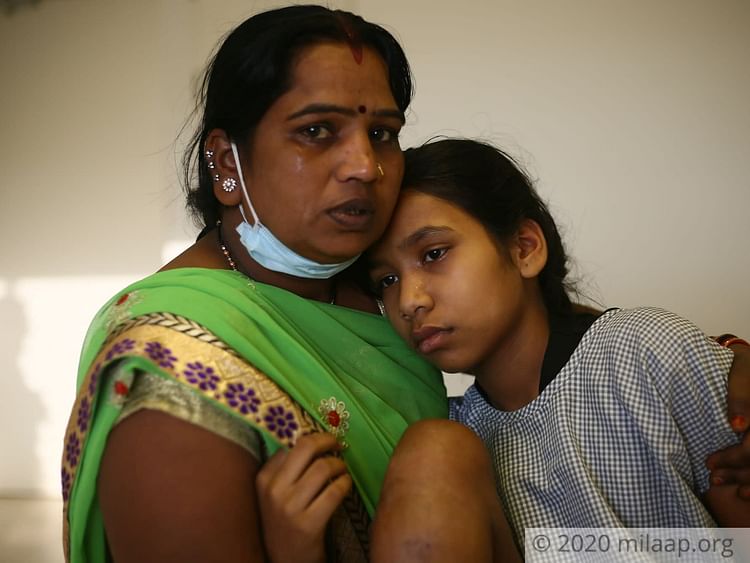 She fell down and fractured her leg - that was the start of the nightmare
12-year-old Gudiya is an avid Kabaddi player. She is even part of the school team. But a month ago, she fractured her right leg while playing. Sangeeta and Raj took her to the doctor, gave her medicine, took great care of her yet she wasn't getting any better.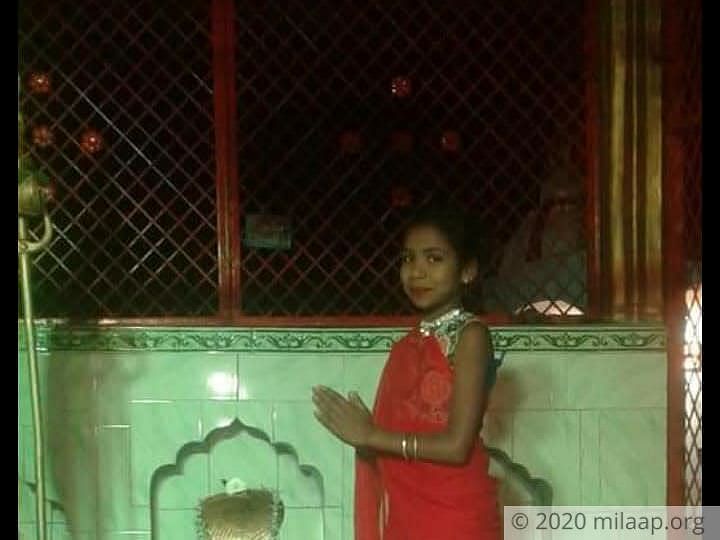 "Her pain was getting worse, she could hardly sit straight. She couldn't even sleep at night because of the pain. Finally a blood test revealed that our Gudiya...she had cancer. A growing tumour is eating away her bones!" - Sangeeta, mother.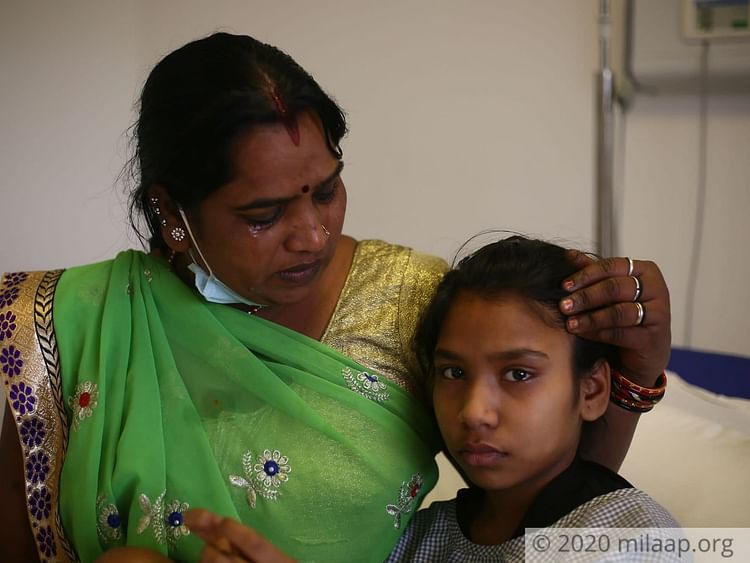 They said she could lose her leg
The local doctors in Gudiya's hometown, Jabalpur, told Raj and Sangeeta that there's no hope for Gudiya. They said their daughter is soon to lose her right leg. The parents were devastated but they didn't lose hope.


"We immediately took her to Nagpur. It was here that we finally found hope. Yes, Gudiya has cancer and it's very dangerous but it's also treatable, said the doctor. With chemo and surgery, she can get better, she will have a new life," - Raj, father.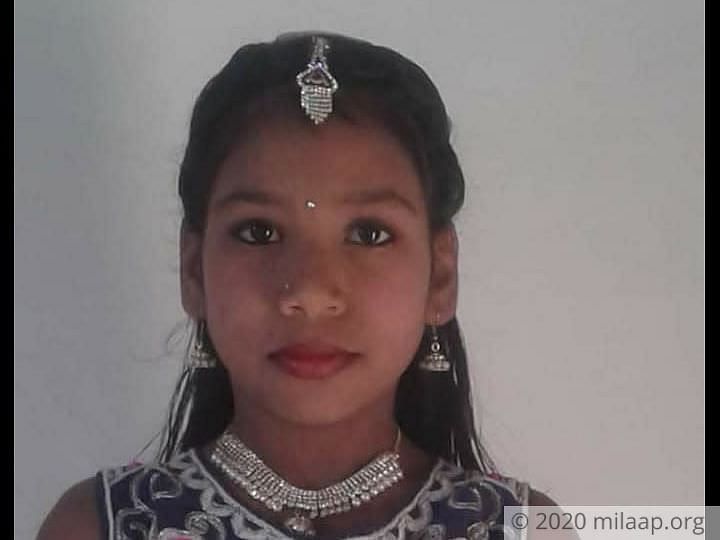 But that hope seems to be dwindling for Raj and Sangeeta when they realised that the cost of the treatment is way beyond their means. These parents have been able to afford only the first round of chemo for Gudiya. But her treatment isn't over and her cancer is spreading to her lungs.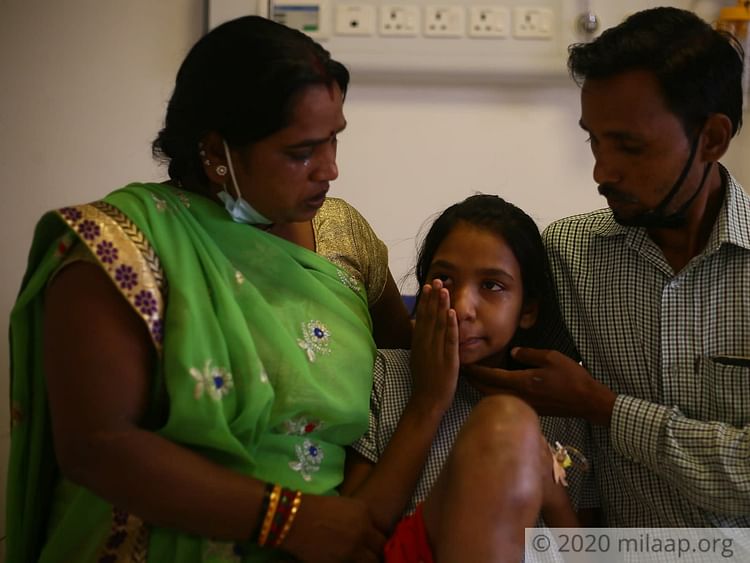 This electrician needs your help to save his only daughter
Raj is an electrician who earns a meagre income, Sangeeta is a housewife. Despite not earning enough, Raj has never compromised on Gudiya's education. She is the apple of his eye and he is ready to go to any extent to keep her happy, yet now he is helpless. There is no way he can afford the next few rounds of chemo and surgery to save her.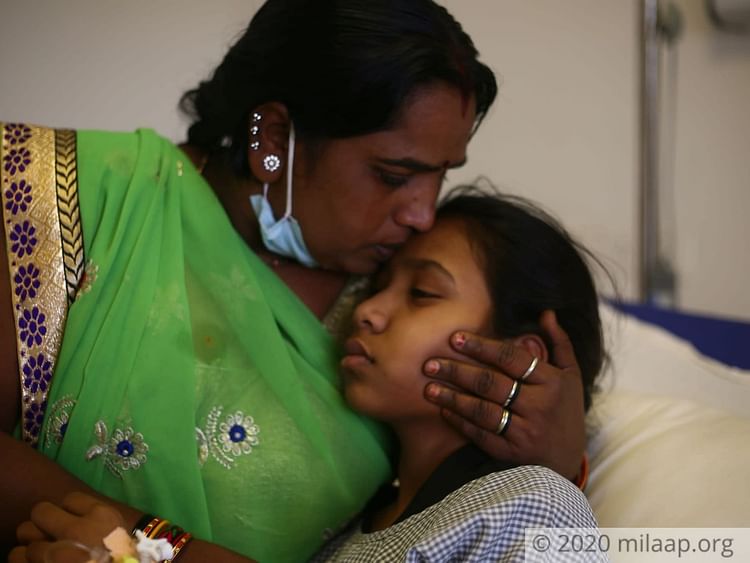 "She used to be full of life - always smiling and happy. She loves sports, she is good in studies. Sangeeta and I were always so happy with her. But now my little girl can't even get up from the bed. She is scared that she will never be able to walk again. I need 8 lakhs for her treatment. Please help me," - Raj.
Gudiya is only 12 and she is fighting a dangerous disease. If she gets timely help, she can get better or else she can lose her leg and her life.