Sitting by the door to his house, little Gowtham sees kids his age running and playing outside. In the mornings, he watches them put on their school bag, and wave to their mothers, before they leave for school. 4-year-old Gowtham too aches to go to school, at least once. He yearns to go play with them, laughing and jumping, with not a care in the world. But he suffers from a deadly disorder that leaves him vulnerable to every virus and bacterial infection. He can't afford to step out. Only a bone-marrow transplant can cure him. But his parents can't afford it.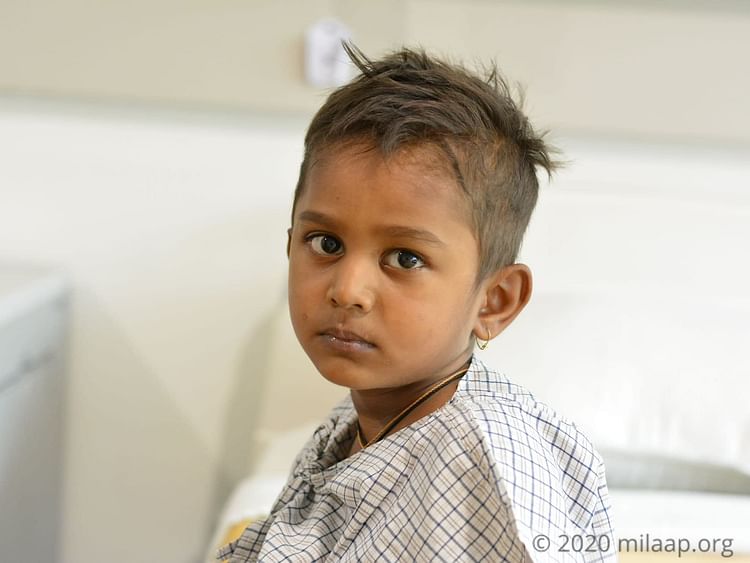 One after the other, wounds showed up mysteriously and nobody knew why
"When he was 2, there was a small boil in his eye which he said was very painful. We thought it was conjunctivitis, and treated him with homemade remedies. But his eyes began swelling, and he had to get admitted for treatment. He was still recovering, when a few months later,

a wound appeared on his leg. He hadn't fallen, or gotten hurt. It showed up mysteriously, and grew into a very big sore. Doctors said the only way was to remove that part of the skin.

But that was only the beginning!" – Basanagowda, father.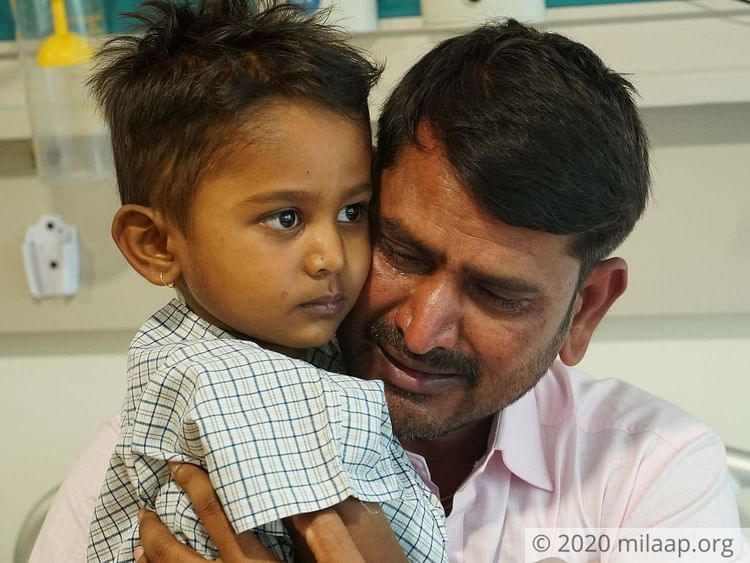 The sores did not spare an inch of his skin, they were everywhere
Little Gowtham was diagnosed with a rare immune system disorder called leukocyte adhesion deficiency that causes the immune system to malfunction, thus making it unable to protect the body from any foreign invaders such as bacteria, and virus.


"This disease occurs in one person per million people worldwide. Why did it have to be our son? At first, he used to cry and struggle to free himself of the doctor's hold, during procedures. Now it's become a habit for him. His hands, legs, arms, shoulders, the disease hasn't spared a part.

The wound grows, then we get the skin removed. Just when he's recovering from one, another wound shows up. There are scars all over his body,"

– Nethra, mother.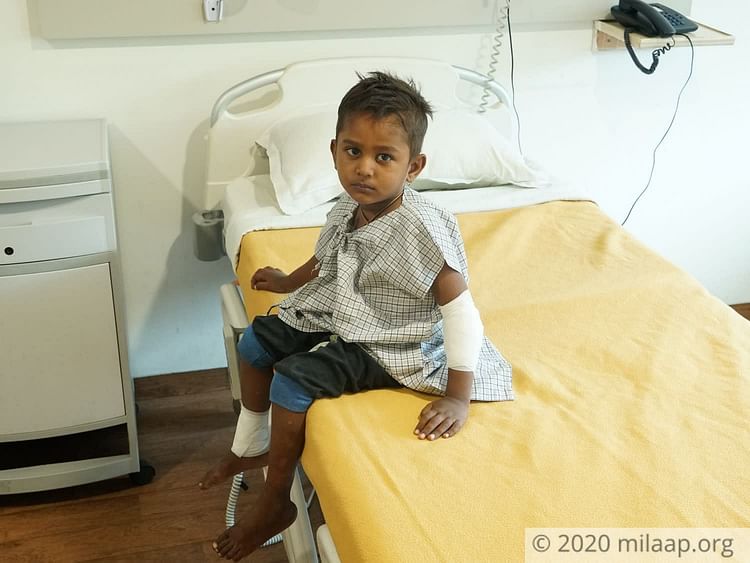 A bone-marrow transplant can put an end to his misery
Gowtham has spent most part of his life admitted in the hospital for weeks together, because of frequent infections. Doctors have recommended an immediate bone marrow transplant, to prevent any unfortunate event. With his little brother being the donor,

there is hope for Gowtham. But it costs 22 lakh rupees, and the parents are helpless.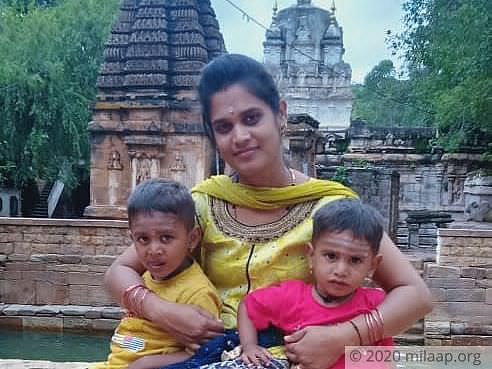 "I earn 5,000 rupees a month, where do I go for 22 lakhs?"
Basanagowda works as a priest in a small temple near his house. The sole bread-winner in his family, he earns no more than Rs 5,000. In the last 4 years, he has spent 7-8 lakh rupees and is neck-deep in debts.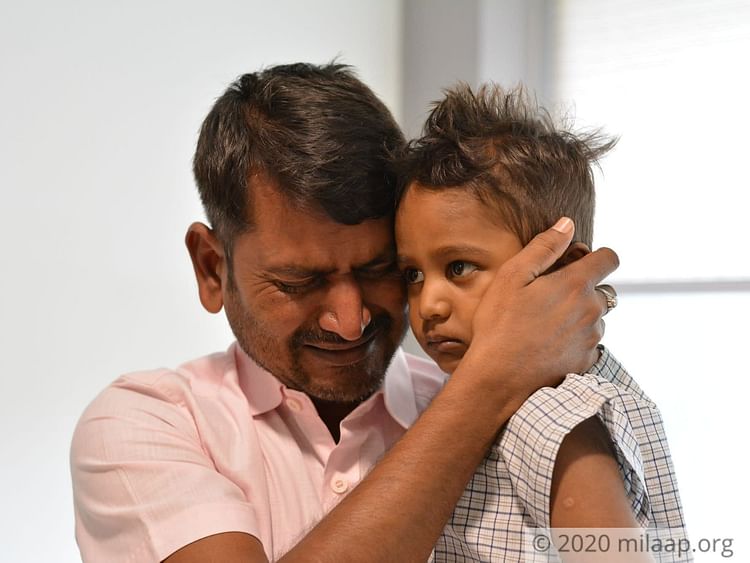 "I have already borrowed money from everybody I know, for Gowtham's treatment and medication. I haven't yet returned that. I have no idea how I will ever gather 22 lakhs! Nethra has joined type-writing classes amidst all this, to fetch a job. We are doing all we can. But this is too difficult.

I have no big dreams. All I wish is for Gowtham to be cured of his sickness and live a normal life, like every child his age. Is it too much to ask for?

Please help us!" – Basanagowda.
This child doesn't understand why he can't go to school, like all his neighborhood kids. With your generous contribution, he can recover from his sickness, and lead a normal life. Click here to help.