"She came back one day from school and said she wasn't able to move her left hand. She said she had fallen down while playing. I kissed her on the cheek, gave her some medicine and said she would be fine. I thought it was a normal pain which would go away in a few days but I was so wrong. I wish I hadn't taken things so lightly then...now, she is fighting deadly cancer and there's nothing we can do to save her," - Anusaya, Geeta's mother.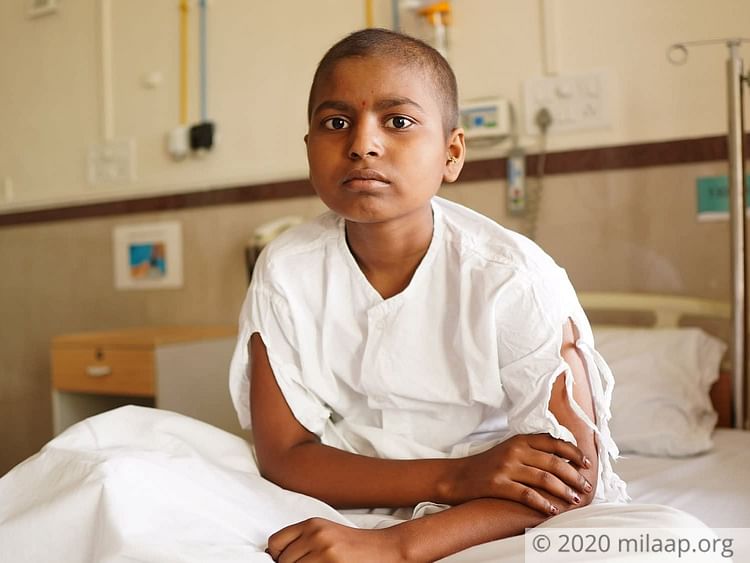 She tries to hide her pain but I can see her struggling
Geeta is just 13 but she is way mature for her age. Unlike teenagers like age, she doesn't throw a tantrum or demand anything from her parents. She understands that her parents are struggling and she does her own bit by helping both of them out.


"She has never complained about anything. She doesn't want new clothes or fancy food. And even now, when I can clearly see that she is in terrible pain. She holds her hand and stays up all night but she keeps telling me to sleep. I can't help but cry when I see my Geeta in so much pain," - Anu, mother.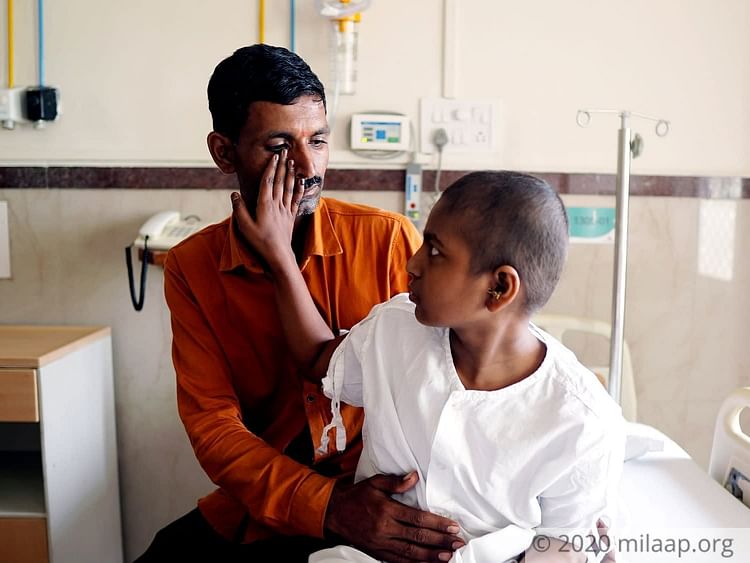 Geeta needs an urgent surgery but her parents can't afford it
After multiple tests and scans, it was confirmed that Shyamnarayan and Anusaya's daughter, Geeta, is fighting osteosarcoma - a cancer of the bone. A tumour is growing in the bones of her left arm, the one between the shoulder and her elbow. She was started on chemo immediately. But the need of the hour is an urgent surgery or else she can lose her arm.


"Anu and I have had only one dream - to give my daughters a good life. We didn't want them to live a life where they would have to worry about skipping their own meals to feed their children. We wanted them to get educated, lead a happy life and now our Geeta is fighting death," - Shyamnarayan, father.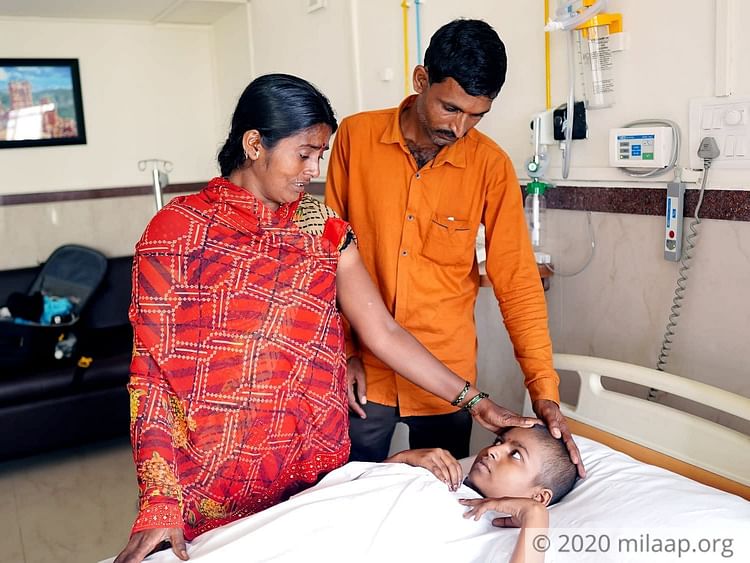 How you can help
Shyamnarayan is a daily wager who doesn't make more than Rs 300 in a day. The poor man has begged from everyone he knew and has spent over 3 lakhs now for Geeta's six rounds of chemo. Geeta's school teachers have helped too. But her treatment isn't over and she needs the surgery.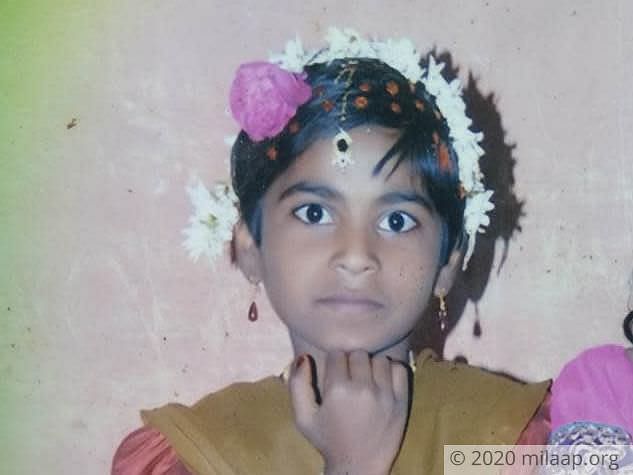 "I need 10 lakhs for that or else my Geeta will lose her hand. But the amount is too much and for a man like me it is almost impossible...please help me save my daughter?" - Shyamnarayan.
Geeta is only 13-year-old and is battling cancer. A surgery can save her but she needs your help. Click here to donate.