"She's too smart for her own good. We hadn't wanted to tell her about... about her cancer, but she figured it out. My princess knows she's dying, and it breaks my heart to see her try and make peace with it!

She draws pictures of herself, and asks us to show them to the next baby we have. She wants them to know their elder sister after she's gone!"

— Pankaj, father, overwhelmed by tears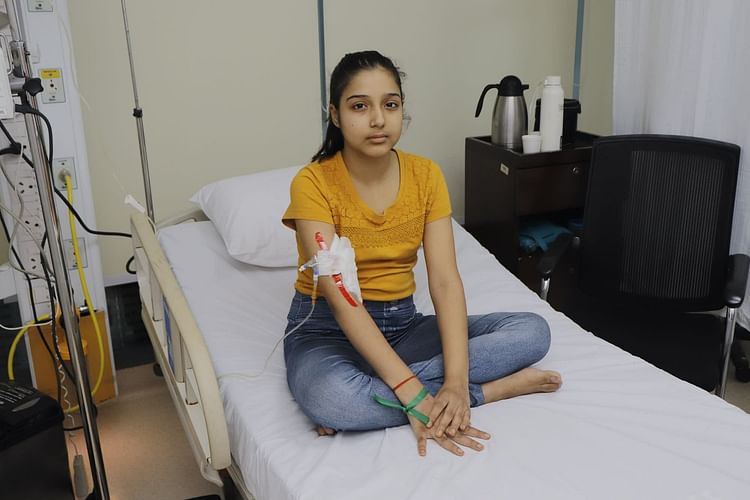 Less than a month ago, Dhwani woke up one morning to find her left arm covered in mild bruises. Not knowing what to make of it, her family had hoped it would go away on its own. But by the next morning the bruising had spread to her right arm as well.
"By the time we got her an appointment with a local doctor, it was on her leg too! He prescribed some medicines we could try, but also told us this didn't seem to be a simple matter.

He said we should rush her to a big hospital as soon as we can!

"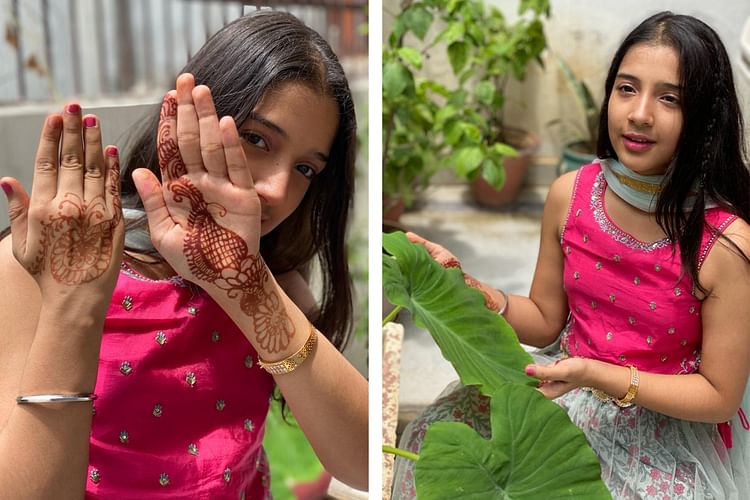 Without an urgent bone marrow transplant, she won't make it
"We took no chances and brought her to a big hospital the same day, where she was admitted immediately.

After various tests and scans, the doctor came up to us and revealed that our angel has high-risk blood cancer!

His words settled like a mountain on our chests, but before we could even properly process this knowledge, we had to hurry and make arrangements for her chemotherapy to get started.

After a few weeks, the results are promising, but the doctors have said that if she doesn't get an urgent bone marrow transplant alongside her chemotherapy... she will not make it.

"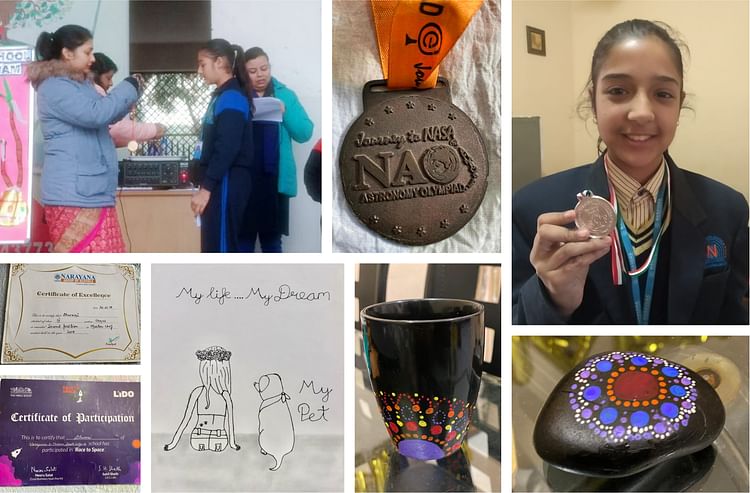 Just a few of Dhwani's many awards, medals, and pieces of art
A true all-rounder: she has won awards for both her art and for science
With a natural aptitude for science and technology, Dhwani has won multiple science competitions and Olympiads, including the 'NAO – Journey To NASA', where she secured a bronze medal. She has won medals for being the 'Best Scholar', for being the 'Cyber Champ', and the list just goes on. But her true passion lies in art, design, and crafts; she used to tell her parents that she would be an interior designer when she grows up. Now, though, the poor 11-year-old doesn't know what the future has in store for her.
"Sometimes she asks me if she'll even get to grow up, if she'll get to fulfill all her dreams.

How does a parent answer such questions when they come from the mouth of a 11-year-old...

"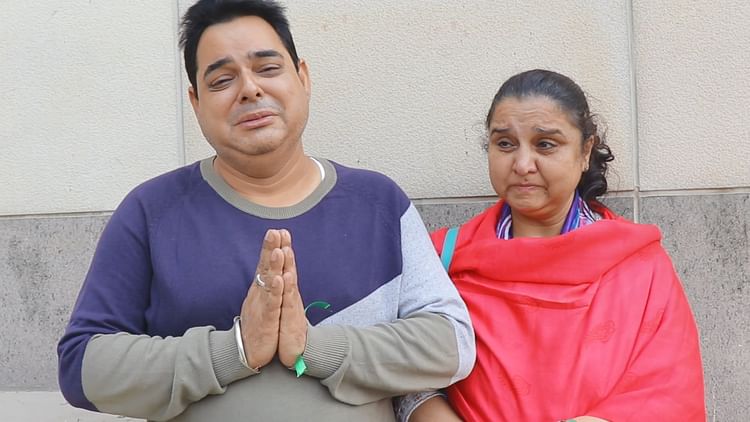 'Our daughter doesn't deserve to die at the age of 11, please save her'
Pankaj was a private employee working in a travel agency, before the pandemic shut all travel down. As a result, he'd been struggling to keep things afloat at home for months already, when he came to know about his daughter's cancer.
"All our money is gone. We've been trying to sell our house, but the market is such that nobody is buying! Meanwhile, Dhwani is getting weaker by the day.

There's no way I can arrange such a huge sum for her treatment before her time runs out. You are our only hope now. Please, please save her life. She's too kind, too pure, and too intelligent; she doesn't deserve to die at the age of 11!

"