"I couldn't give my child a comfortable childhood. There were days when I couldn't earn even a single rupee, we struggled for food and went hungry for days. No matter how hard I tried, things just remained the same. But all of that changed after Dhruba took over the responsibilities, he worked so hard for his career that we never had to worry about tomorrow anymore. But now cancer is killing my son and I am helpless again, unable to save him." - Krishna Prasad, father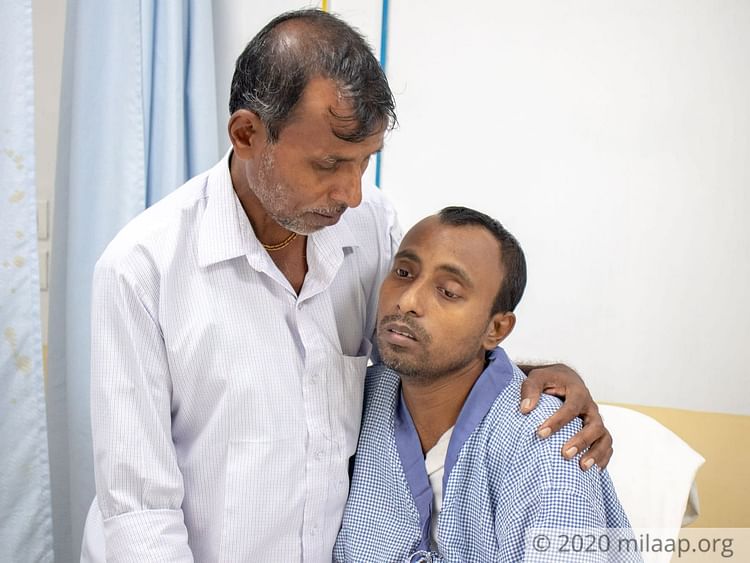 If cancer wasn't enough, I lost my job too
Dhruba was diagnosed with cancer in the month of January when he suffered from excruciating pain in his abdomen. A cancerous tumour was found which needed immediate surgery. Dhruba somehow managed to arrange 2 lakh rupees to get the surgery done but it was not enough.


"I thought after the surgery everything would be back to normal but I was so wrong. Although the tumour was removed, the doctor said that I needed radiation and chemotherapy to survive the cancer. I was already struggling badly with my disease and to add on to that, I lost my job due to the pandemic. What wrong have I done to deserve this? I just want to live a simple and peaceful life, taking care of my parents. Why is God testing me like this?" - Dhruba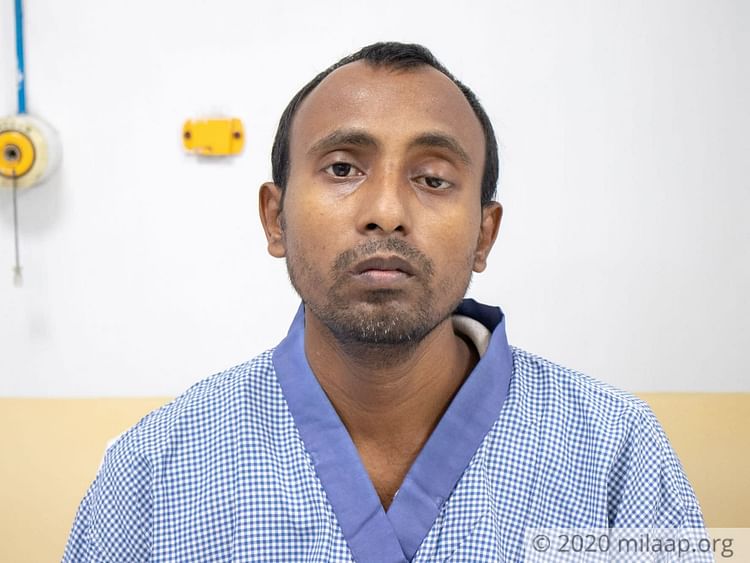 Dhruba and his parents did all they can, they sold everything that held value, and even took loans from friends and relatives to get the treatment done. But now, they have nothing left.


"I am afraid that our fight till now will all go in vain. We managed to come this far, almost to the end of the treatment, just 3 more cycles of chemo for him to be cancer free but we are unable to continue anymore.

We desperately need your help

!" - Krishna Prasad
You are their only hope. Your contributions can save this man's life. Click here to contribute.