Sanjay and Chandrakala were very excited to welcome their little daughter into this world. She was their first child and their happiness knew no bounds. But the baby showed signs of sickness quite often which kept the parents worried.


"She would catch cold and cough very easily, though the medicines used to give her relief the same would happen after a few weeks.

But never in our worst dreams we imagined that she would have such a severe heart disease that could kill her.

" -Chandrakala, mother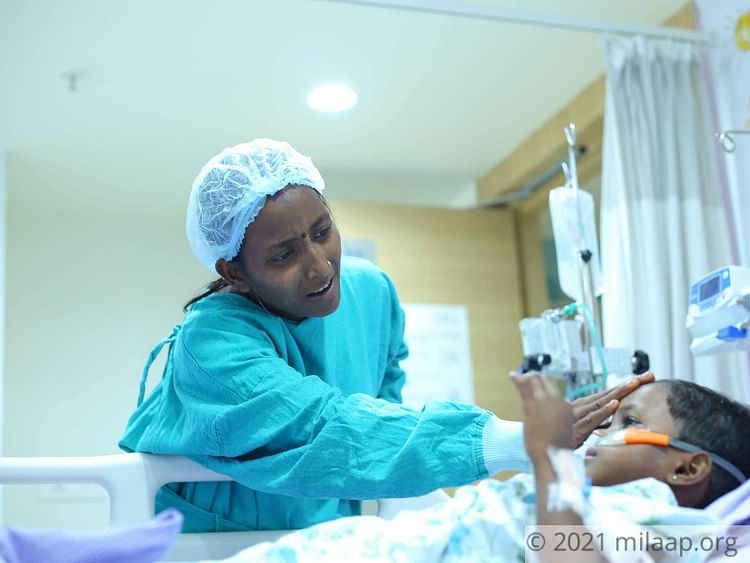 Diagnosed at the age of 2
Bhumika was 2 years old when she was diagnosed with an

atrial septal defect (ASD)

, a hole in the heart and she needed corrective surgery. But due to lack of resources, the poor parents were forced to delay her treatment. The little girl kept struggling to go on with her daily activities and even breathing became a task for her.


"Right in front of my eyes she kept struggling, gasping for breath. She must have suffered so much in the last 2 years, must have endured so much pain and I am unable to do anything to cure her disease." - Chandrakala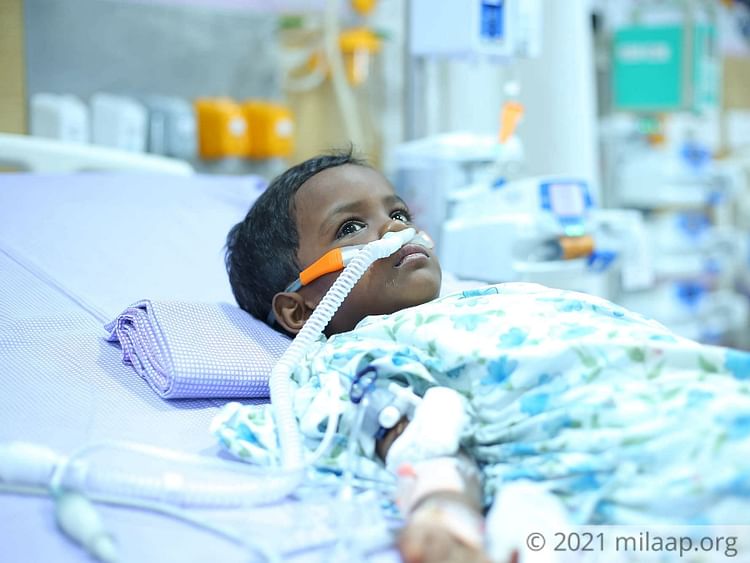 She needs open-heart surgery at the earliest
In the last 2 years, Bhumika had to regularly visit the hospital for check-ups but a lot many times, she had to be admitted in the ICU for days as her condition would get extremely critical.
Her condition causes congestion in her nasal passages, making it difficult to breathe and as a result, her heart gets the pressure of pumping more oxygen into the body, making it weak.


"These complications are all because of this heart disease and it can come to an end with one surgery but the cost, it is in lakhs, something we will never be able to afford. I am just a daily wager." - Sanjay, father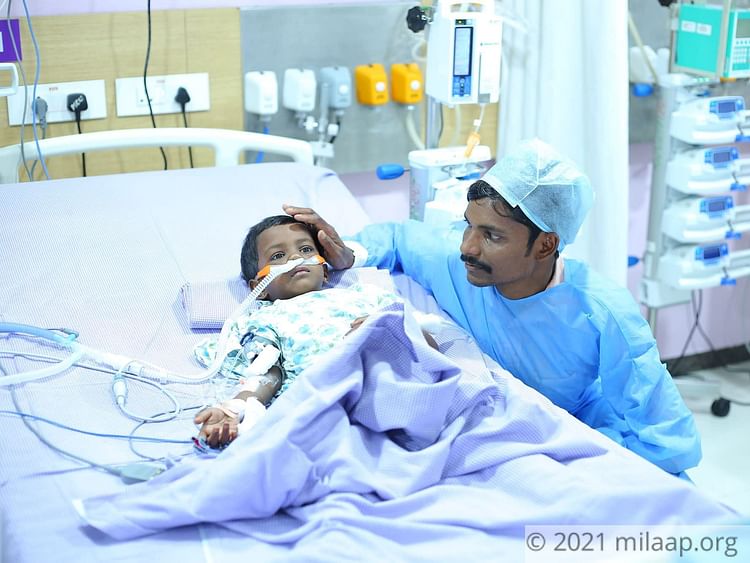 They need your help to save Bhumika
Sanjay and Chandrakala recently moved to Hyderabad from their hometown in Madhya Pradesh in search of a better life. After a long pause due to the pandemic, Sanjay started getting work again which fetched him enough income to bear all the expenses and also save a little for emergencies. But that will not be enough for him to save his child's life.


"There was a small hope in me somewhere that if I work hard, I would be able to afford the surgery that my daughter needs but before I could even get a chance, her life is in danger. I don't know what to do anymore. Please help me save my child!"- Sanjay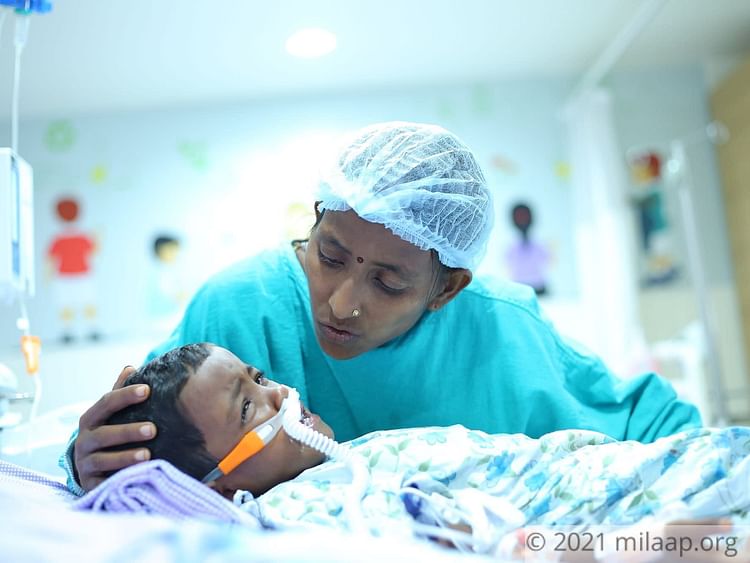 Click here to donate