Arun doesn't know how much longer till his wife, Vinutha Bai, sees through his little ruse. He has been trying to hide the truth from his wife that their first child is fighting for his life in the ICU. The first time mother is struggling herself due to high blood pressure. Hence, Arun thought it best that he doesn't tell Vinutha about their child's life-threatening condition.


"But now it's getting tougher. Our baby boy is fighting death, the doctors said that he needs to be in the ICU. I don't know how long I can hide that from her?" - Arun, father.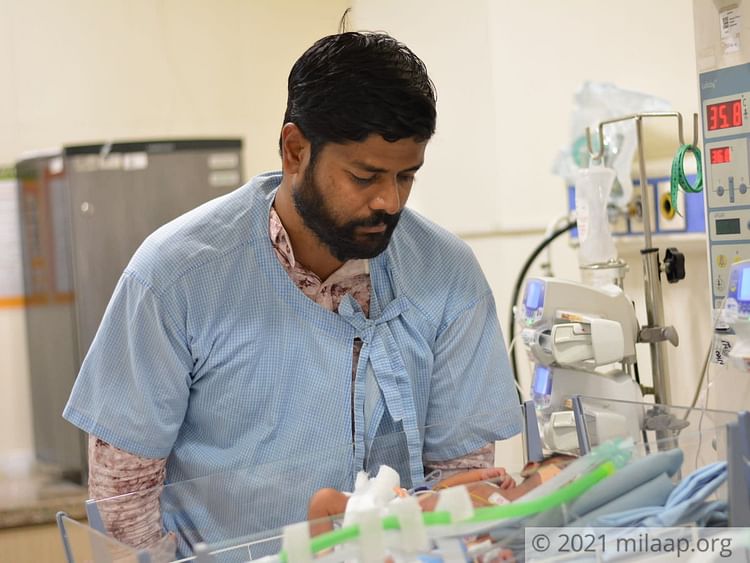 He was not even a day old when he started bleeding out of his mouth
Vinutha and Arun were married for a year when she got the good news of her pregnancy. Their happiness knew no bounds, their world seemed complete. They promised to do everything in their power to protect their baby. Yet right now, they're at their helpless most.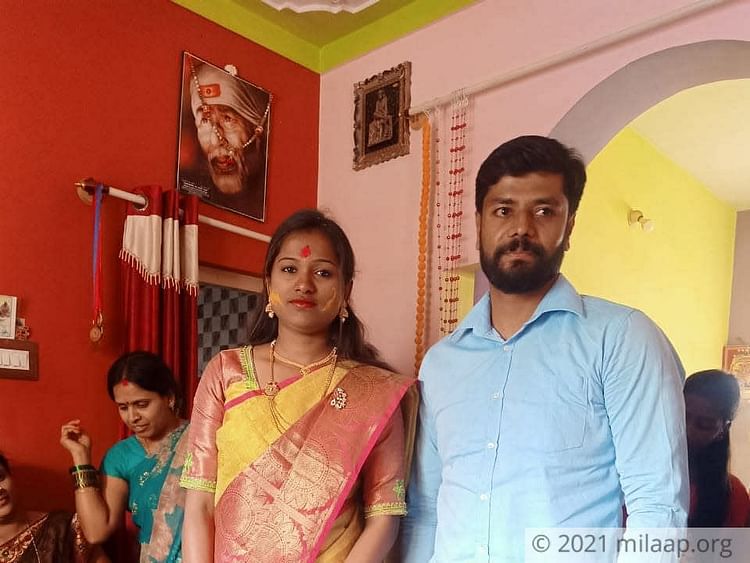 "Right after Vinutha gave birth to our baby boy, he had to be rushed into the NICU. The doctors said that there was fluid accumulation in his lungs and soon he was bleeding into his lungs. The blood came out of his mouth, I can never forget the sight. One after another, complications increased. He was suffering from a severe infection that had started to spread to his brain. He needed ventilator support," - Arun.
Arun is spending sleepless nights worrying about his only child's life
Arun works at a private company where he earns just about enough to run his family. But right now, he hasn't been able to go to work for over a month. Torn between his sick wife and his baby boy, he doesn't know what to do.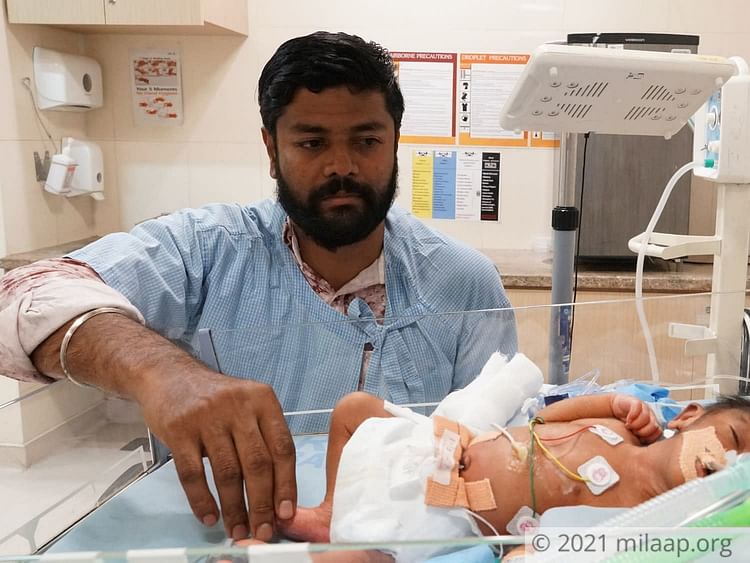 "Vinutha was all fine throughout her pregnancy, we didn't miss a single check up. But in her 8th month, her blood pressure shot up and she had to undergo a C-section 15 days ahead of her date. Vinutha is still recovering and I don't know if my baby boy would survive. I haven't eaten or slept in days, I don't know what to do...Please help me!" - Arun.
Arun has already spent around 2 lakhs for his 7-day-old baby boy's treatment. He needs 10 more lakhs but without your generous contribution, he won't be able to save him. Click here to donate and help these parents bring their baby boy home.