"She cries all the time and it is unbearable to watch her like this. Her eyes have swollen with the constant crying. These beeping machines are the only thing keeping her alive and we only have 36 hours to save her. Her condition is very critical, her heart... my little girl's heart is failing and I feel so helpless." - Sunny, father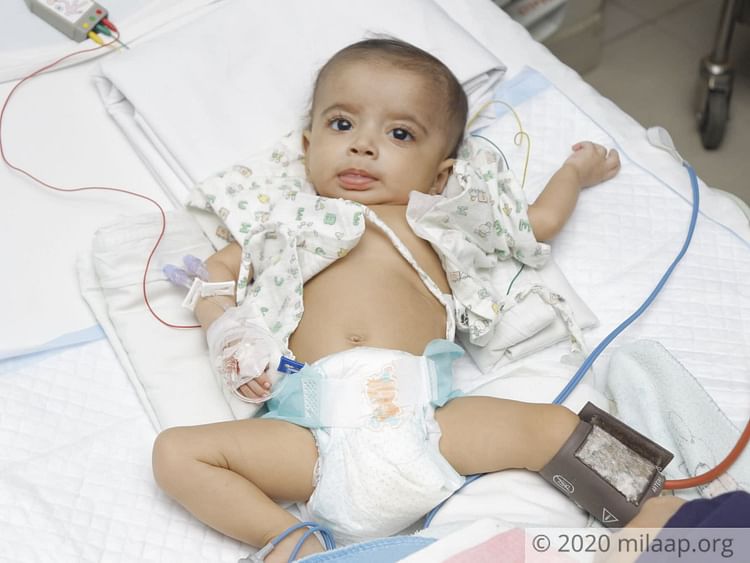 They thought the worst is over but…
4 months old Anaisha was a premature baby. She was diagnosed with a lung condition and had a depressed immune system. Soon she suffered from bronchiolitis. The infection quickly becomes so severe that she was admitted to the hospital for nearly a month. But her underlying heart condition was still not discovered and they thought the worst was over.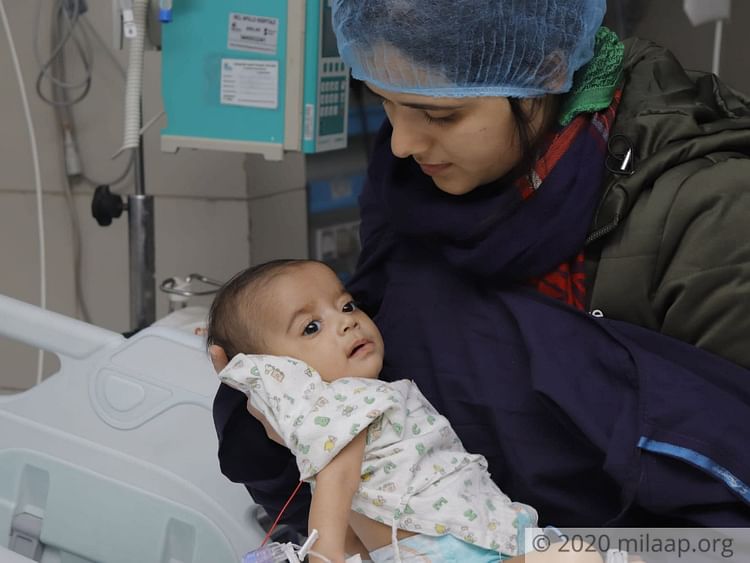 After her discharge, the parents brought her home and were very happy to start their lives afresh but the happiness did not last for that long.


"For a moment I thought I lost her. She wasn't breathing, her lips turned blue and then...then she suddenly gasped for breath, I was thankful that she was alive but I knew something was wrong and this is not it"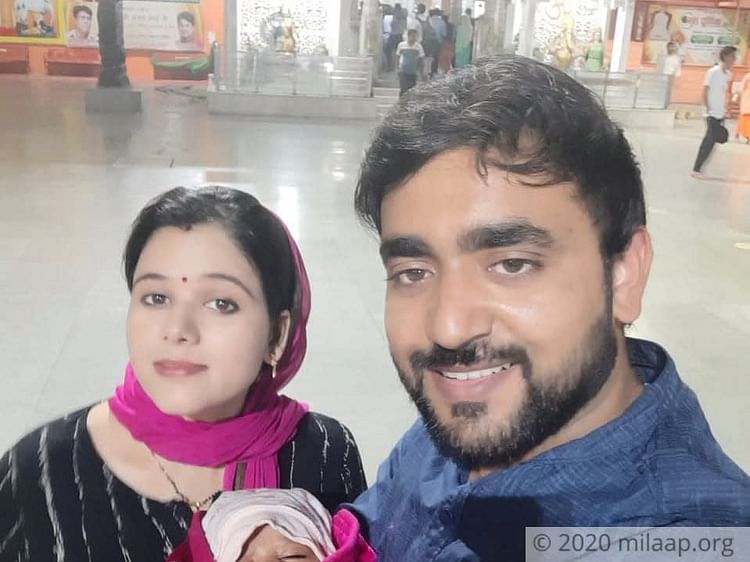 Anaisha has a hole in her heart. With each passing moment, her heart is getting weaker and weaker. The sooner she gets heart surgery, the better chances she has of surviving. Without an urgent surgery, she won't be able to survive.


"I had a job but I quit. I started working as a freelancer and I believed that I would succeed in achieving great things. But how will I?...I can't even save my daughter. I am watching her suffer every day."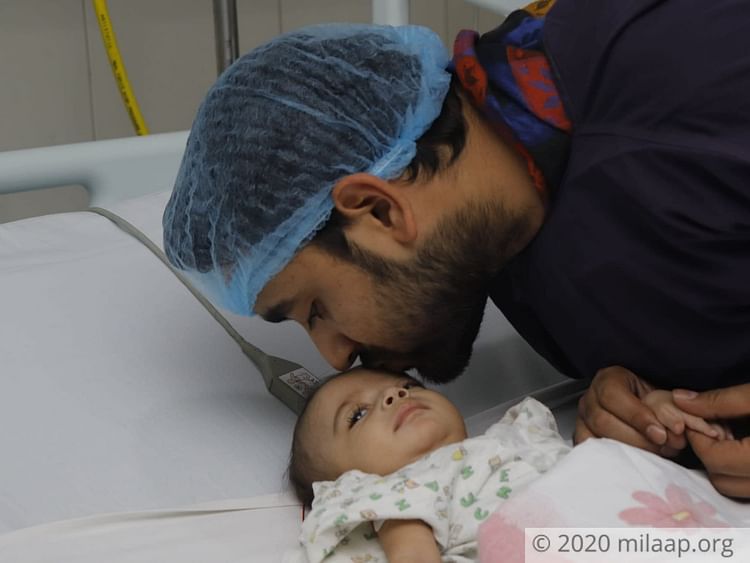 Without your generous help, she won't be able to make it. Only you can save her.