When Smita told Akshay the news of her pregnancy, Akshay was overjoyed. They have been waiting for this good news and now that it was happening, the young couple was very happy. They started making plans for the life ahead of them. Akshay and Smita weren't ready for the rude shock that the future had planned for them.

"It's been almost a week since my baby girl was born but there hasn't been a moment of celebration for us. Smita is not well, her heart problem is getting worse, she can't breathe but I can't keep her at the hospital. My daughter is struggling for her life in the ICU. When did life take such a turn?"- Akshay, father.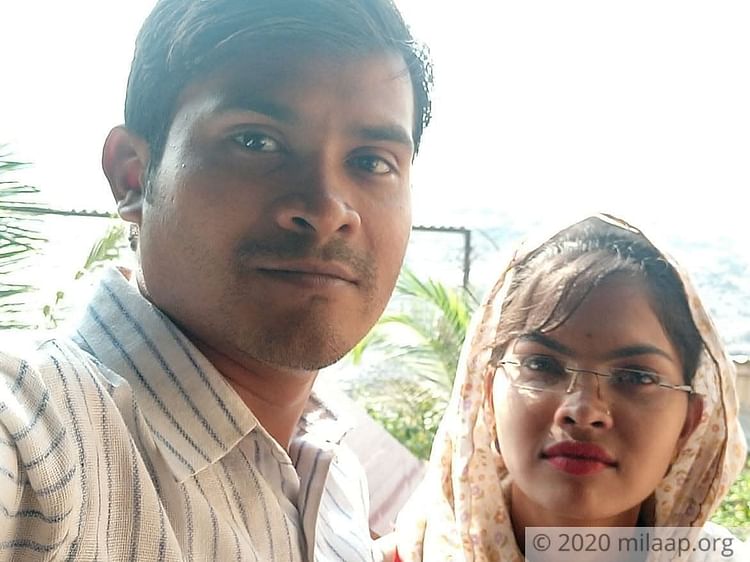 Smita and Akshay's baby girl arrived early to this world, unarmed to fight the deadly battles
Smita took extra care of herself during her pregnancy - she never missed a single routine check-up or her medicines. But despite all the precautions, on her 8th month, Smita's blood pressure shot through the roof and she was experiencing severe labour.

"We had no choice but to rush her to the hospital. The doctors said that the only way out was to deliver the baby or Smita's life would be in danger," - Akshay, father.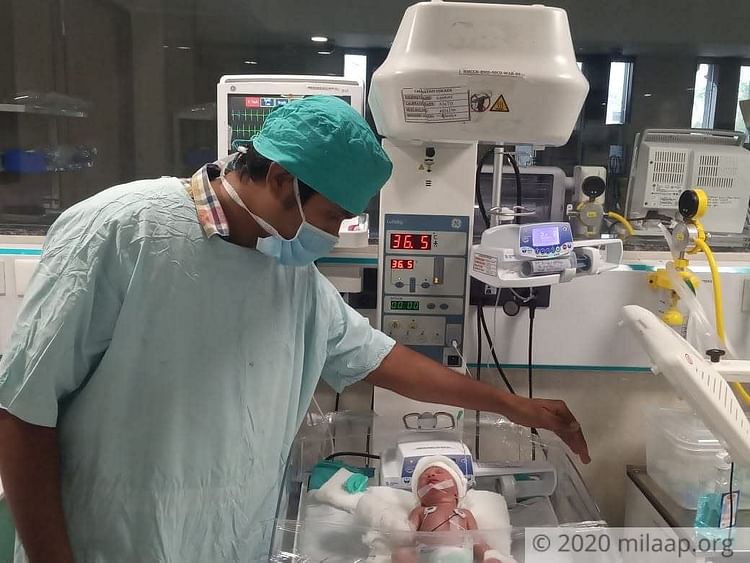 The mother and daughter were separated from each other
Soon after Smita gave birth to a beautiful baby girl, she had to be wheeled in for her treatment. She had a prior heart condition which got worse during the delivery. Unable to breathe, she needed oxygen immediately. Whereas Smita was going through a tough time, her daughter was put in the ICU for several complications like low birth weight, breathing trouble and high sugar levels etc.

"My daughter has been in the ICU since then. Smita has only held her once, when we were taking my wife home. She is so upset, always keeps asking about her baby. She can't accompany me to the hospital, so she asks for every minute detail - how was the baby sleeping, did she open her eyes - and I try to tell her everything. But I know that can't be enough - a mother yearns to hold her baby…,"- Akshay, father.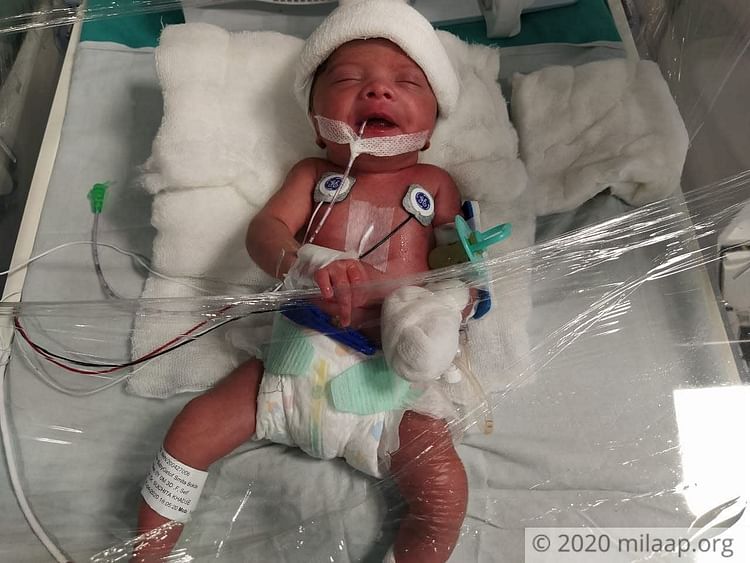 All this worry about her child has made her even more sick. Akshay is torn between his wife and his newborn.
"The doctors have told me that my daughter needs to stay in the hospital for at least another 3 weeks. The cost would come up to 12 lakhs! I haven't made any payment as of now, I have nothing with which I can pay. Please...please help me," - Akshay.
Akshay used to work in a small shop near Nagpur which is now closed due to the lockdown. The Rs 3000 he used to get is also no longer there - desperate and at a loss, he doesn't know how he can save his baby girl.