Venkatesan and Saraswathi's longing to have a child is a battle of 13 years. With multiple miscarriages and stillbirths, their wish to have a child was finally fulfilled last month. But even before they could hold their little blessing in their arms, she was rushed into the ICU.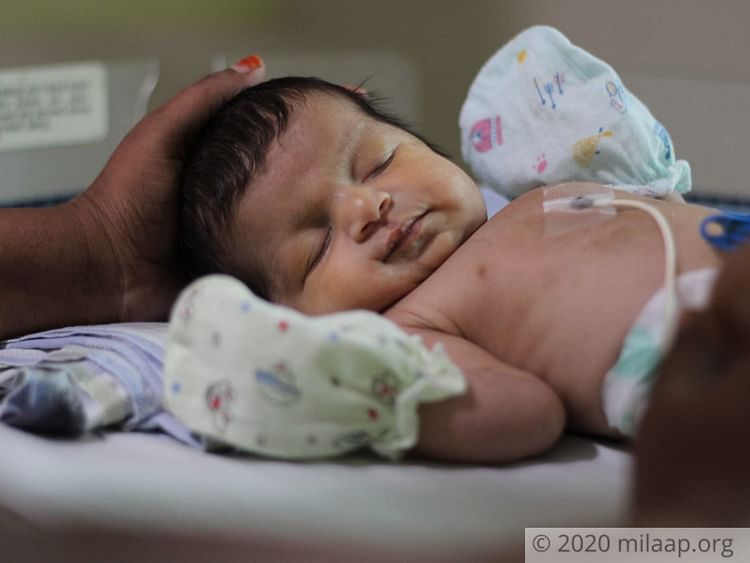 "I feel God has cursed me. Every time I yearn to become a mother he just snatches away my child. In the past 13 years, I have lost five babies. Can you imagine how painful it is? To carry a child for nine months only to see it die in front of your eyes..." – Saraswathi, mother.


After all this suffering she came back tougher as her desire to become a mother was stronger than all this hardship. Her happiness knew no bounds when she conceived again and was hoping to give birth to a healthy child sooner.



"We were really happy when the scans showed that our baby is healthy. I hoped…maybe this time we will become parents. From the moment my wife was taken to the delivery room, I sat near the corridor praying frantically…hoping everything goes well. But when I saw the nurses rushing my baby to the ICU…I knew something was wrong" – Venkatesan, father.

The couple's biggest fear came true when the doctors shared the news of their baby's heart disease. Their little baby daughter was born with a congenital heart defect where the valve didn't form properly, stopping the blood to go from the right ventricle of the heart out to the lungs. She needs an immediate BT shunt procedure, two more correction surgeries and a prolonged ICU stay for recovery.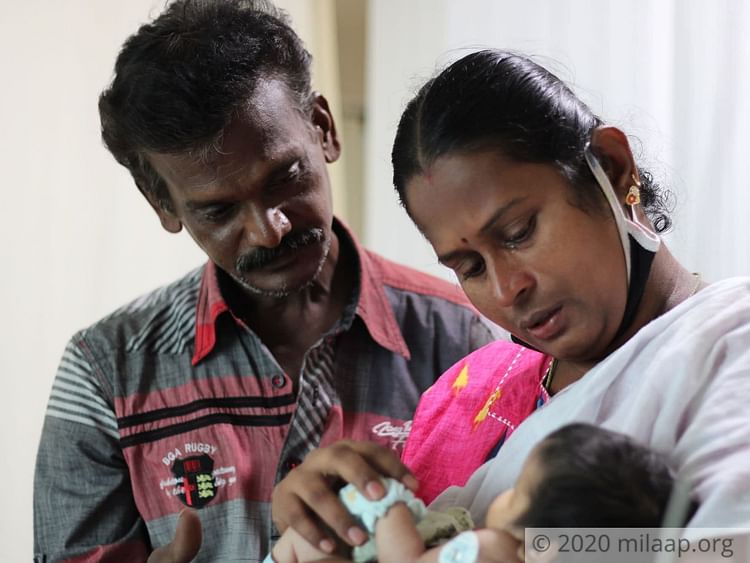 She doesn't eat or sleep, she only prays her daughter survives
"I couldn't control Saraswathi. She kept crying out loud when I told her about this. It was painful to see my strong wife succumb to despair. She calmed down only after I promised to do every thing in my strength to save our little daughter. I'm relieved that my daughter's ailment is curable…but the thought that keeps running in my head is, how will I afford to cure her?" - Venkatesan.


Venkatesan needs to pay around 10 lakhs for his daughter's heart surgery. For someone who makes a daily wage of Rs.300, it is something he cannot afford in a short span.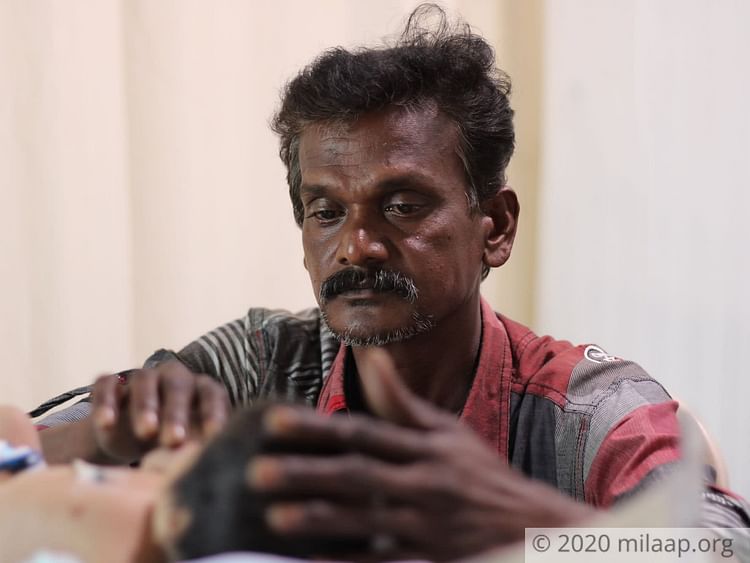 "I'm a daily wage worker and my wife used to work as a labourer in an export company. We had to spend all our savings during the pandemic due to unemployment. Even the little money I borrowed is slowly getting exhausted from buying medicines and food. My wife keeps asking if our baby will survive… All I do is act strong and console her, but deep inside I have the fear of losing my child. The only thing that keeps me breathing is the hope that God will show us a way" - Venkatesan.

Venkatesan and Saraswathi have only a few days left to save their newborn. With no means to afford the surgery, they are hoping for a miracle. They have fought for years to bring home a child and now only your generous help now can make it possible.