"When I woke up, I was panicking as I couldn't see my baby next to me. I was in an ICU with machines around me and an oxygen mask. I wasn't even able to get up from the bed. When I asked the nurse to call my husband or to take me to my baby, she said I was in a different hospital, and that my baby...her condition was very critical" - Prembati, mother

Prembati's newborn baby suffers from severe sepsis and multiple organ complications. She is battling for her life in the NICU.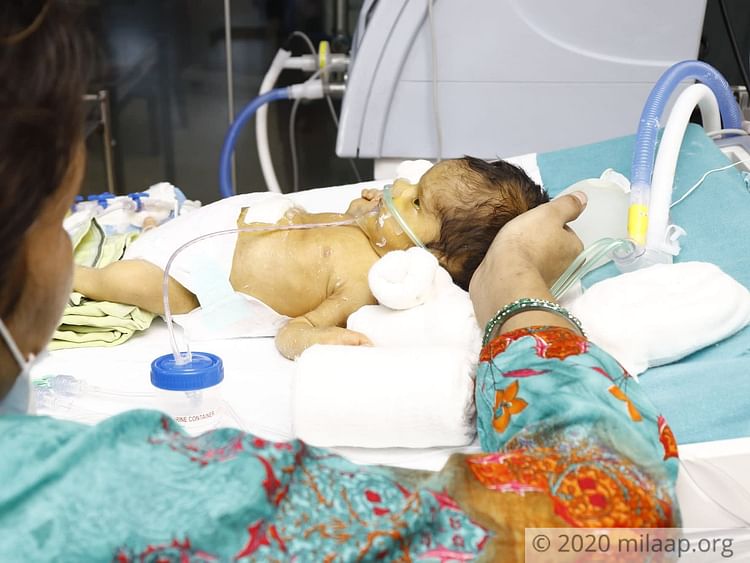 Dilip thought he would lose his wife and child
Prembati gave birth to her little baby girl on the 13th of July. After the delivery, Prembati suffered from a respiratory issue and was immediately shifted to another hospital where she underwent surgery for the same.


"I used to run between hospitals - from my wife to my daughter. I cannot tell you how terrified I was of losing them. While my wife recovered, my baby's health kept deteriorating. Every day Prembati would ask about the baby and I had nothing to say to her. She would beg me to take her to the baby and when I did, it left her devastated." - Dilip, father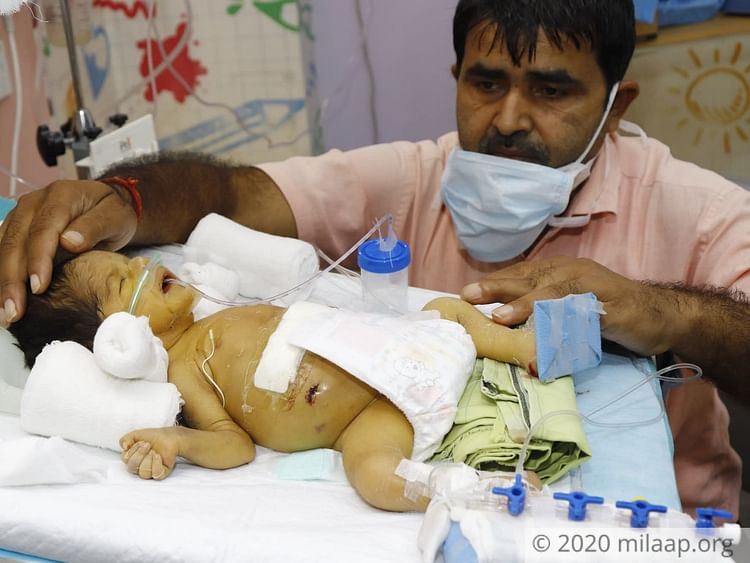 I want to watch her grow and call me Mumma
When Prembati saw her baby for the first time, almost after 15 days of giving birth, she just couldn't stop crying. She saw how pale and weak her baby was. She kept calling out to her but there was no response. The baby hasn't been conscious even for a minute since she was born.


"I wish to hold her and take her into my arms. I want her to look at me and smile. I want to watch her grow and call me mumma. I don't want to lose her. Why is God punishing her like this? She is just a baby." - Prembati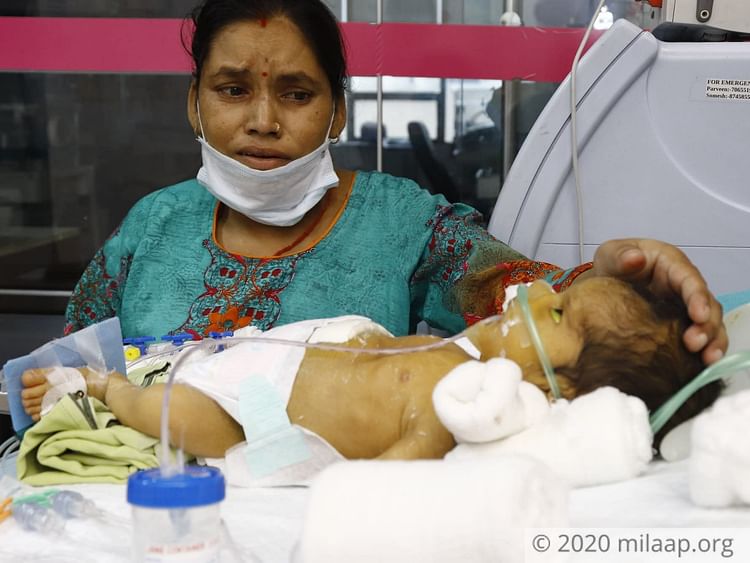 I am failing to keep my promise
"I work in a construction company as a supervisor. I would earn a decent amount of money. I kept telling my wife not to worry, that I will manage the expenses and nothing will happen to our child but I am afraid that I might fail to keep that promise. I did everything, I took out all my savings, borrowed and took loans but it is not enough. I am unable to continue her treatment." - Dilip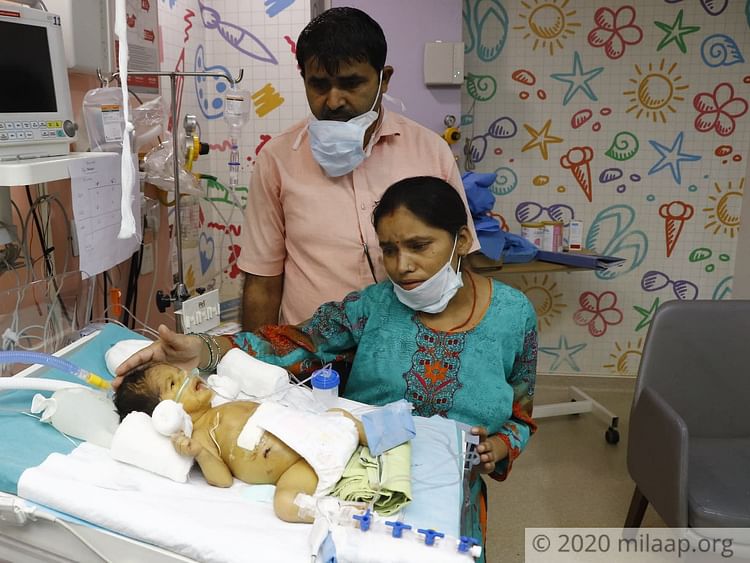 You are their only hope. Your generous contribution can save this newborn and give her a chance to live a normal life. Click here to contribute.