"In the past two years, Laxmi has lost her older sister, and then our first baby. She was inconsolable for months, the pain and trauma keeping her up all night. It was only when she got pregnant again that she started smiling again. Not like she used to, but it was something.

But now... now our 2nd baby's life is hanging by a thread! And he's dying for the same reason Laxmi's sister died; because we can't afford the cost of treatment!

"

— Eshwar
Eshwar and Laxmi's little one is barely a month old, and he's trapped in an ICU, too weak to even breathe for himself. You are the only hope he has now.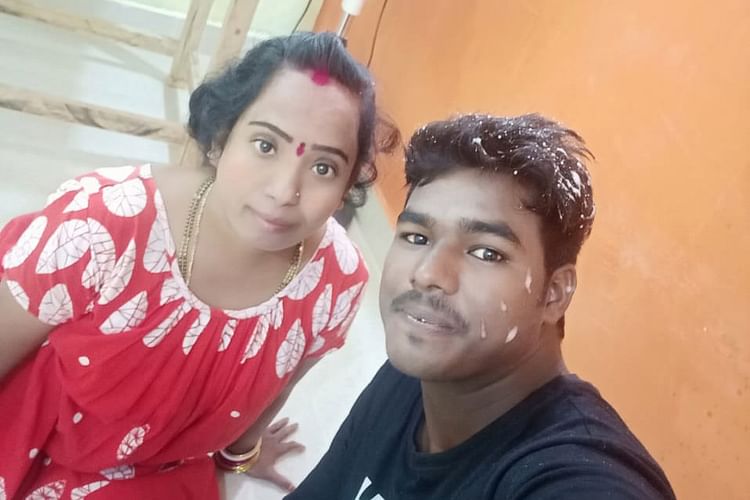 Finding out she was pregnant again was the one thing that finally brought a smile back to Laxmi's face
The past few years had been far more than just traumatic for poor Laxmi. First, she lost her older sister — her only sister — to heart failure. Her sister had started complaining of an ache in her chest, and just a day later she needed to be hospitalized. With no money to afford a private hospital, she'd been admitted into an overcrowded, understaffed, government hospital. But they hadn't been able to give adequate care, ultimately resulting in her death.
"And then, just last year, when I was 3 months pregnant,

I'd gone for a check-up and the doctor said the baby had died inside my womb! It was a girl, and that just broke my heart once again because I'd been planning to name my first daughter after my sister.

I never thought I'd be happy again, until I got pregnant a second time. I started having hope, for a better future. And now..."

— Laxmi, eyes brimming with tears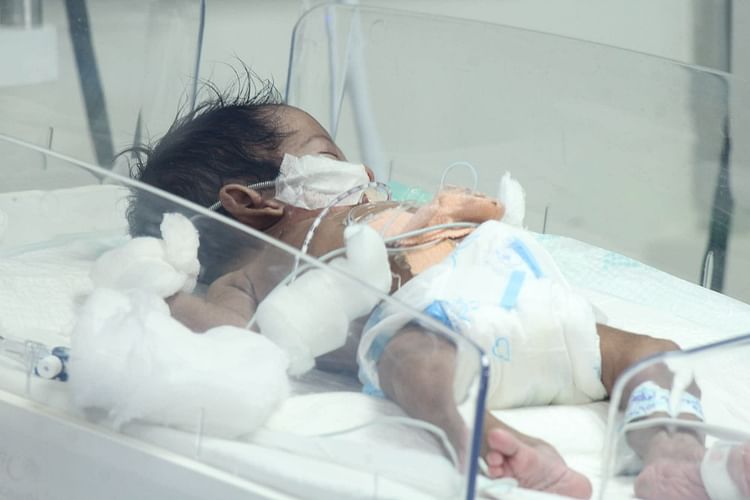 His condition became critical just a day after birth - 'They told me he was going to die!'
Unlike other babies, when Laxmi's child was born, he didn't cry. That in itself was concerning to her and Eshwar, but they believed their local doctor when he said it was nothing to worry about. Just a day later, however, things took a turn for the worse.
"

He started shuddering randomly, and we couldn't figure out why. Worried, we took him back to the hospital, and it turned out that he'd been having seizures!

And he'd developed some kind of lung infection too, they said. It meant he needed to be put on life support, but they weren't equipped for that.

They told me he was going to die, and said I should probably say my goodbyes!

"

— Laxmi
Refusing to lose another baby, Eshwar and Laxmi sold everything they had and gathered around 1.5 lakh rupees. Borrowing another 2.5 lakhs from friends and distant relatives, they admitted their son into a private hospital, where he was put on a ventilator immediately. But, their money just ran out within the first few days...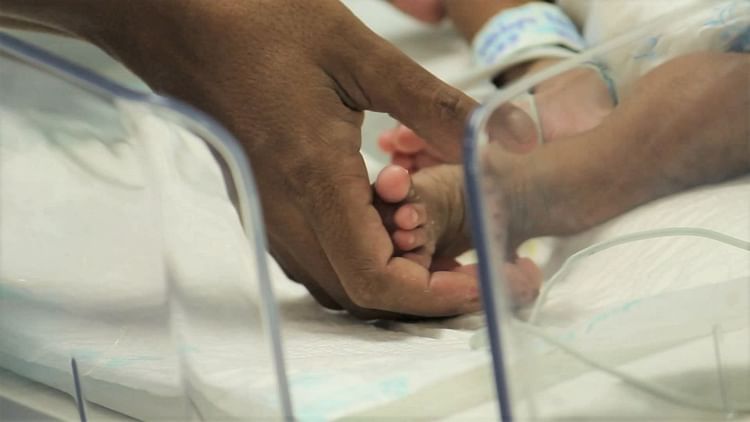 He can survive, he can make it, but only with prolonged treatment
"His condition is slowly improving, but he needs at least a few more weeks of life support!

My husband's just a daily wager, and so is most of our family. We simply cannot afford the cost of keeping our baby alive like this, but we can't afford to lose him either! Please, have mercy on us. We can't go through this pain again.

Please donate as much as you can, and save our boy's life before it's too late."

— Laxmi