"I was unconscious for 3 days after my delivery and when I woke up, my children were not there. I asked my husband to take me to them but he hesitated and when I finally managed to get to them, I saw there was only one of them on the bed. I lost one baby even before I could see his face." - Nisha, mother

Nisha's due date of pregnancy was supposed to be May 4th but she gave birth to her twin babies on February 18th itself, at just 29 weeks. One of them couldn't survive while the other was immediately put on ventilator for survival.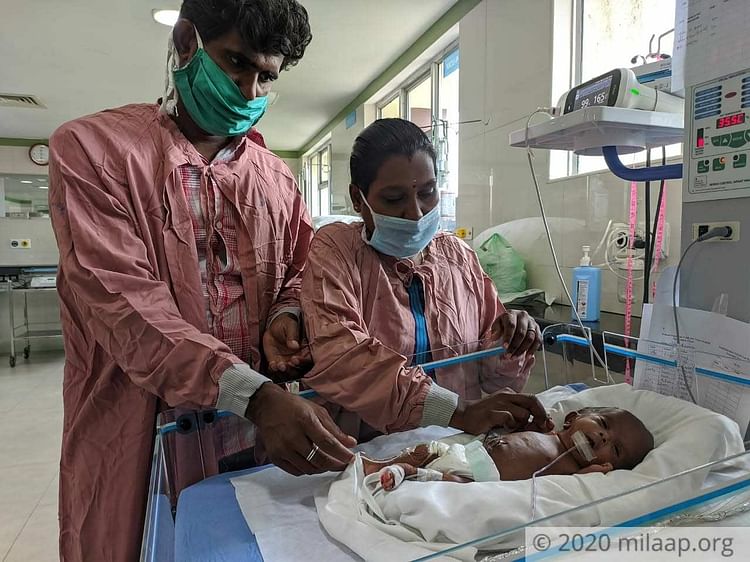 "My wife just collapsed on the floor and cried for hours when she realized she lost one of the babies but that wasn't the only bad news. Our other baby was in a critical condition as well, and he needed immediate surgery." - George, father

Through a routine pregnancy check-up, Nisha and George came to know that their babies' brains were accumulating fluid, a condition called congenital hydrocephalus. They were told that their babies might need surgery but they weren't prepared for a premature birth nor did they know it would be this critical. The babies' heads started to grow bigger with each day due to the accumulation of fluid until, unfortunately, right after birth, one of the twins passed away. The other is hanging on by a thread, and needed urgent surgery.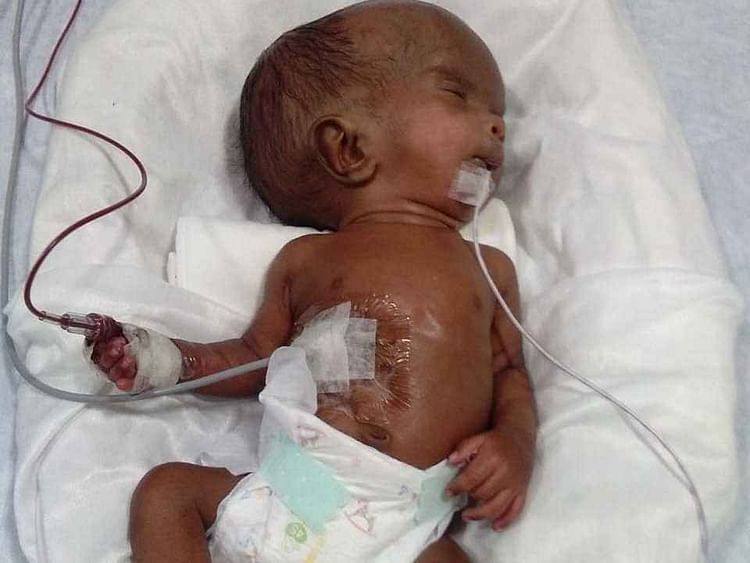 3 surgeries in 3 weeks
The first surgery was done to release the pressure formed in the brain by VP shunt but within the next five days itself, he needed a second VP shunt revision surgery as the initial one wasn't giving proper results. Just when the baby was recovering fine, his stomach stitches got open leading to intestine infection and fits. Hence, he underwent a third surgery.


"In the last one month, my little child has gone through so much. The doctors say that it is a wonder that he survived it all. My son is a warrior but I am feeling weak to fight now. He still needs the ICU care and I am unable to afford it anymore." - George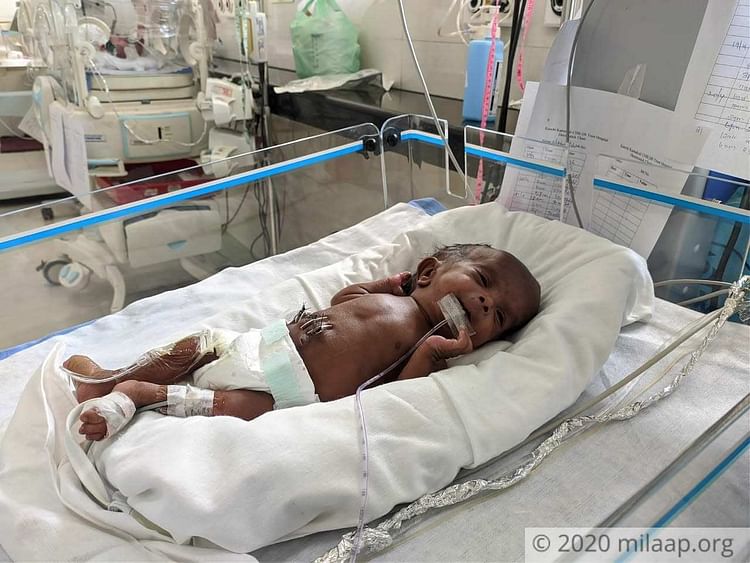 "I work as a security guard and I hardly earn ten thousand a month. It is getting so hard to even arrange money for food and I don't know how... how I will continue my child's treatment now. We can't afford to lose him too." - George

The baby needs to stay for at least 2 weeks to fully recover without which he won't be able to make it.
Help George and Nisha save their newborn baby. Your generous contribution can help them. Click here to contribute.