It was the happiest day of their lives. After two boys, Syed and Ameena were blessed with the most beautiful baby girl. It was all they had ever wanted. But little did Ameena know that as she held her baby girl in her arm for the first time, a cancerous tumour was growing inside her. Hazira was born with cancer, but it wasn't detected until she was 1.


"She had just learnt to walk, and she was walking around at home when she suddenly fell. She had a small swelling on her back so we took her to the doctor. There we found out that it wasn't just a bump, it was a cancerous tumour that had been growing for almost a year!" – Ameena, mother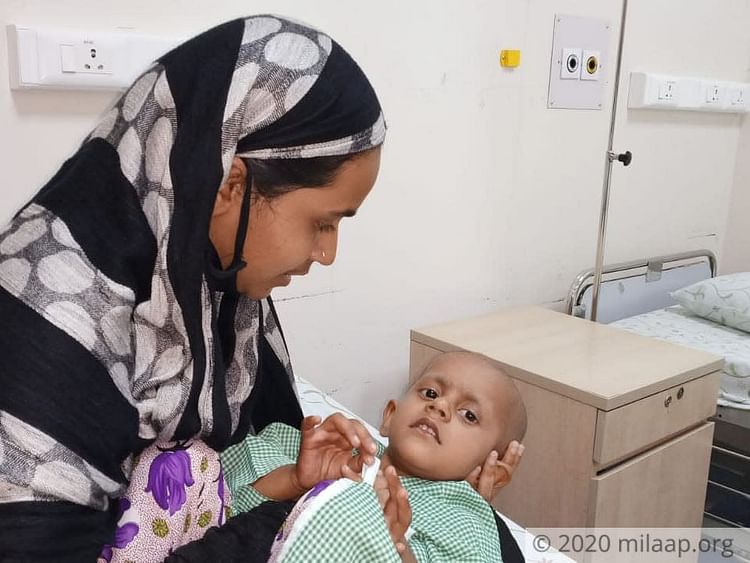 Baby Hazira was diagnosed with sacrococcygeal germ cell tumor – a rare form of tumour found at the base of the spine. The tumour is likely to be present at birth. However, Hazira showed no symptoms until she was 1. She soon underwent a surgery to remove the tumour and was started on chemotherapy. But that was just the beginning of her fight.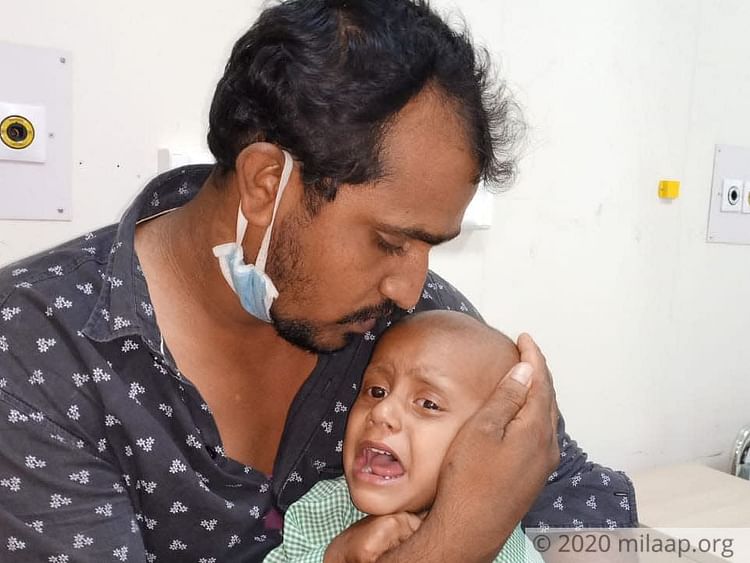 After all the pain she went through, she started standing on her own again
Ameena had just started working in a small office as a helper before Hazira got diagnosed with cancer. When Hazira's chemotherapy began, she had to quit her job to be with her. Hazira would cry for hours in the hospital, the pain was unbearable. Ameena was the only one who could calm her down.


"I would hold her hand and tell her I was with her, I would sing to her, carry her. Nothing helped at first. But after all the pain she went through, she slowly started recovering. She started eating properly, standing on her own again. Even her hair started growing back. We thought the worst was behind us." – Ameena
But the tumour was back, more dangerous than before
Unfortunately, in January this year, Syed and Ameena found out that Hazira's tumour was back. This time, it was more dangerous and growing rapidly. They immediately started her on chemotherapy again, but after 3 cycles they were told that she wasn't responding to the treatment any longer. She needs a stem cell transplant to survive cancer this time.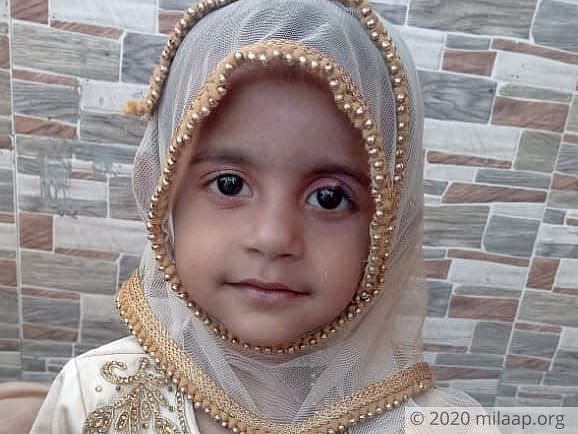 Syed had to give his auto-rickshaw away – he has no income now
The tumour in Hazira's body leaves her in severe pain. She can barely walk without limping now, every step is a struggle. She has stopped eating as much and even urinating is painful for the little girl. Syed has done everything he can to start her treatment both times, but now he's falling short.


"Seeing her cry in pain like this…it's very difficult. Nothing I do now will be enough. We need lakhs for her transplant. I used to be a daily wage labourer, but I met with an accident a few years ago and needed a rod in my arm and leg. Ever since then, I've been driving a rented auto. After paying the rent, I'm left with 5,000 rupees every month with which I need to feed 5 people and afford Hazira's treatment. It's impossible now." – Syed, father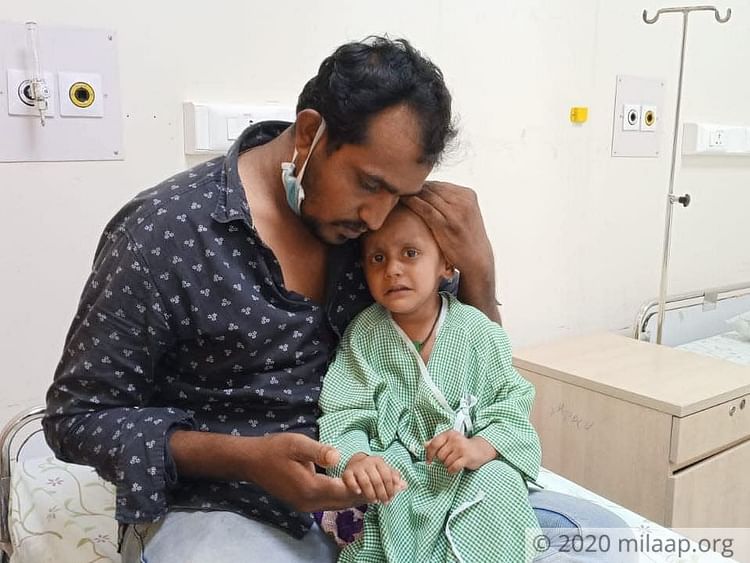 Since the lockdown, Sayed was forced to return the auto-rickshaw since it was on rent. He has no income anymore. He doesn't know how he's going to feed his family or save his only daughter's life.

Hazira's life-saving transplant will cost 19 lakhs. This is her only chance of survival. She fought cancer once, and she can do it again. But this time baby Hazira needs your help. Click here to contribute