"I am sorry but she has cancer, her organs are shutting down and she needs treatment immediately."
"I didn't believe it when the doctors first told us. How could that possibly be? Her stomach felt a little tight, that's it... I went for a second opinion but the results there came out the same. I will lose my child soon if I can't afford her treatment." - Rinku, father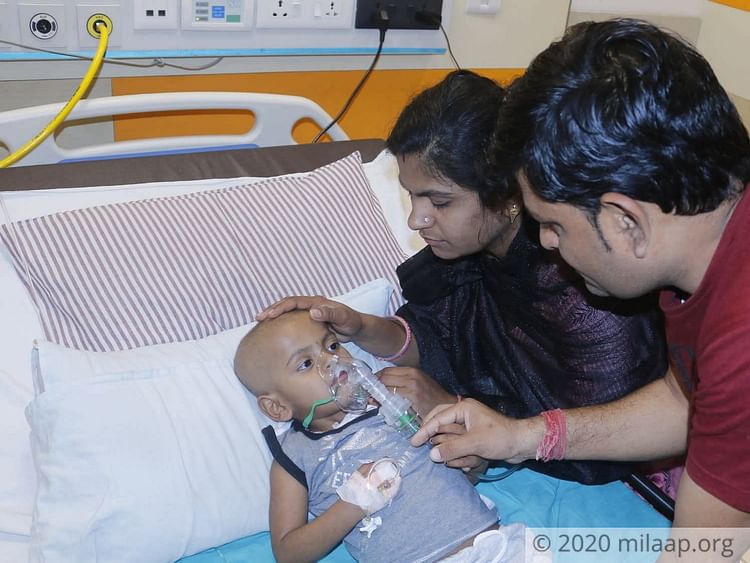 2-year-old Avni is diagnosed with Wilms' tumour, a type of kidney cancer that starts when cells in the body begin to grow out of control. As the stage of cancer increases the risk increases. Avni has stage 4 cancer, which means that her cancer has spread to other organs which include her lungs and liver. Only chemotherapy followed by surgery for tumour can help her survive.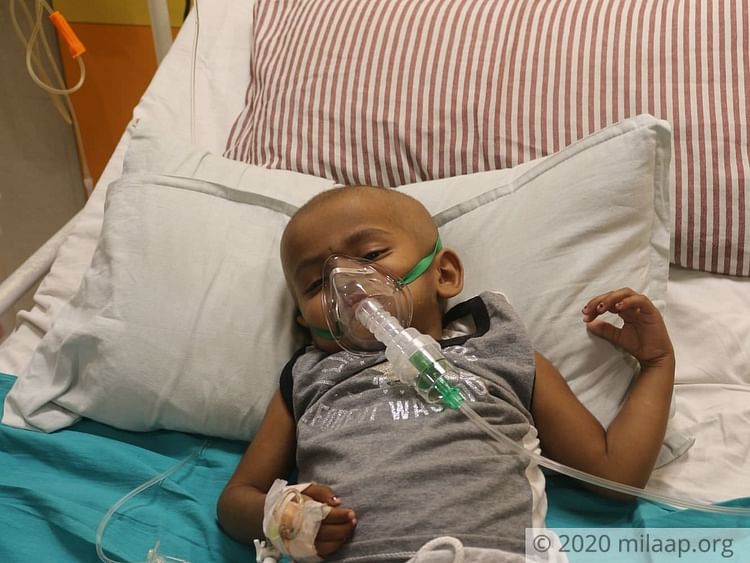 I am a daily wage labourer, my earnings are not enough to save my child
"For people like us, it is great if we bring food to the table, and blessed if we can provide the children with a good education. But when something like this enters our lives it just leaves us devastated. I have no savings to spend, no land or jewellery to sell. And relatives... how long can they support you? I am broken and helpless. How will I save my child?" - Rinku

While Rinku is desperately trying to arrange for funds, Rashmi waits outside the ICU for hours just to meet Avni for a few minutes. When the time is up, she begs the nurses to let her stay for a little while longer.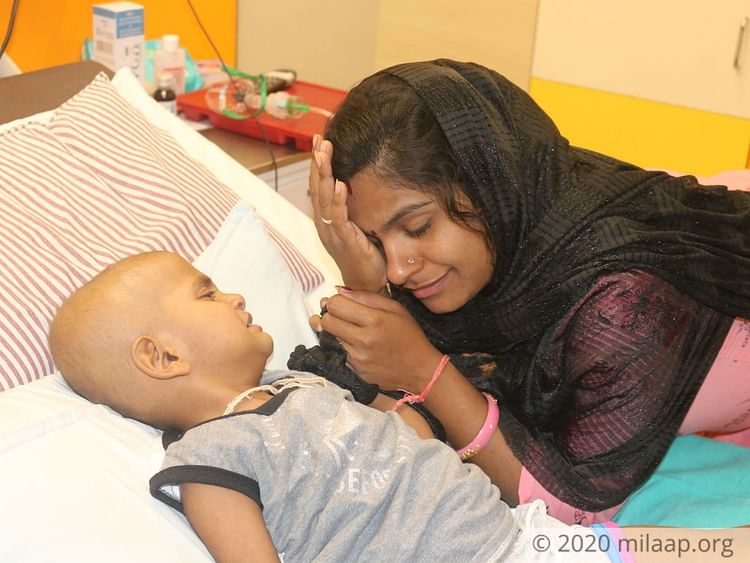 She had no symptoms at all
It is hard to believe for any parent that their child's life is in danger, especially when there are no symptoms at all that point towards the illness except for the recent tightness in her abdomen, for which they visited the hospital. Rinku and Rashmi were shocked and completely taken aback as Avni had no such symptoms that could tell she might have such a high-grade cancer.


"She was an active child. Running around the house, playing with her sister and her toys... Just the occasional cough and cold, nothing more than that ever happened to her. How can she suddenly have something as big as cancer, that too stage 4?"- Rashmi, mother
It's been 3 months since both the sisters met and they miss each other
6 year old Ananya, Avni's elder sister, asks the same question to Rashmi every day 'When are Avu and you coming home?' and every day Rashmi replies with a heavy heart - 'soon'. She is afraid that she would fail to fulfill her promise made to Ananya.


"It seems like yesterday when Avni and Ananya were playing. Ananya was combing Avni's hair and both were singing a song together, and it hurts to see both of them apart. While Avni is battling for her life here in ICU, Ananya is getting restless as she hasn't seen me or her sister for 3 months now. I just want to take my Avni home healthy and cancer-free." - Rashmi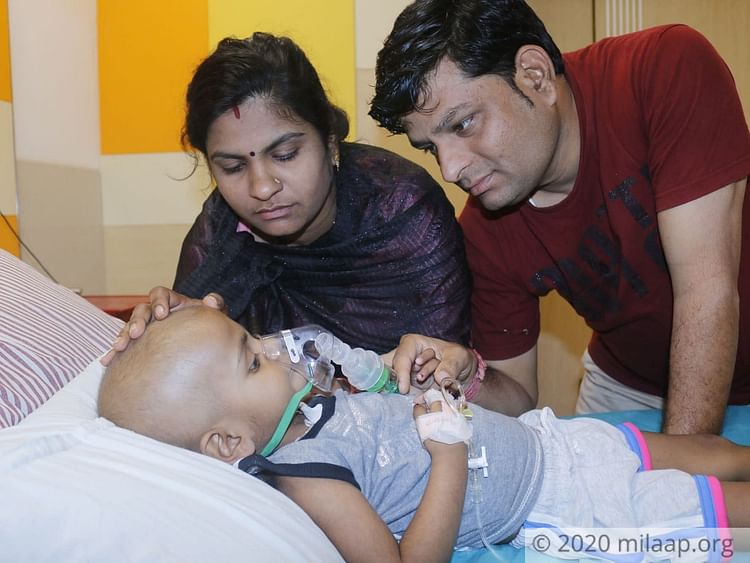 You are their only hope. You can help these poor parents take their 2 year old home. Without your help, she won't be able to beat this end-stage cancer. Click here to contribute.