4-year-old Astha and her family have always lived a humble life, living hand to mouth. With the pandemic, there were times when they had nothing but water to calm their hunger. But things started to change recently when her father Sambhaji started getting work again and things went back to normal. Soon Astha welcomed her newborn sister too, whom she adored with all her heart. However, their happiness didn't last long. Their world turned upside down when little Astha got diagnosed with cancer.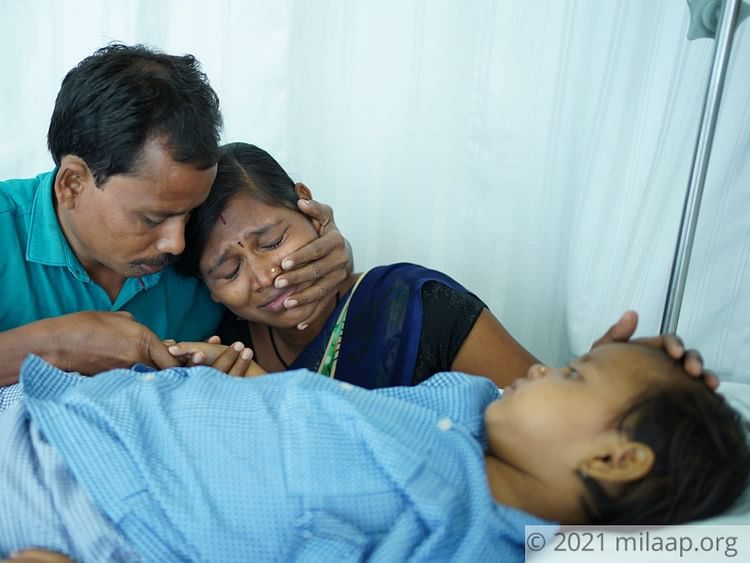 She is just a 4-year-old kid who has barely seen the world
One morning, Astha's body was burning and she wasn't responding to any of her parents' calls. There was a lump on her neck that was prominently visible. Scared, they rushed her to the hospital where tests revealed that her blood levels were dangerously low. Her hemoglobin was down to 3.3 and her life was at risk. Later that week, she was diagnosed with Acute Lymphoblastic Leukemia, a severe type of blood cancer.


"She was ill for 2-3 days and we thought it was just a viral fever. We never thought it could be killing her. The news of cancer, it just... Why Astha? She is just a 4-year-old kid who has barely seen the world. I wish I could take away all her pain. Helplessly watching her struggle like this is no less than hell." - Rina, mother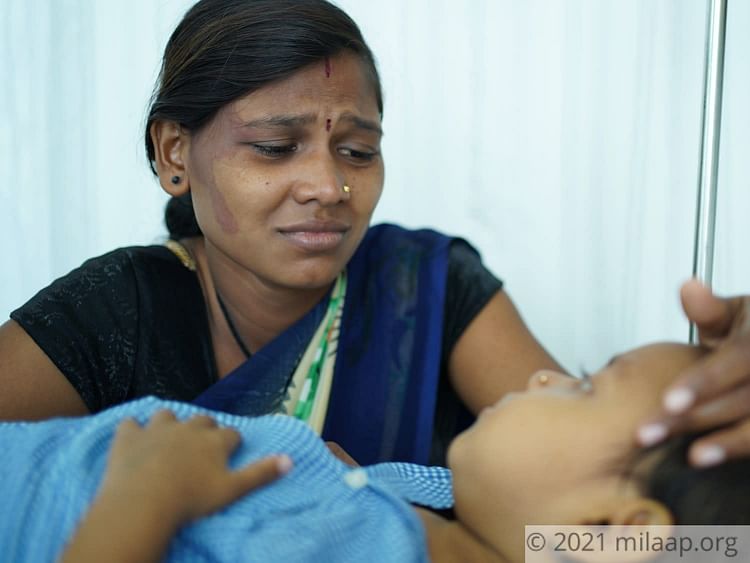 Only chemotherapy can save this little girl
Ever since her diagnosis, Astha's health has only deteriorated. She lost her appetite and can barely eat any food. Her entire body is weak due to the constant low blood-levels, making her dependent on her parents for even walking a few steps. When she had her first few sessions of chemotherapy, her body started responding positively, and now she feels a lot better. But she needs continued treatment, which these parents are struggling to afford.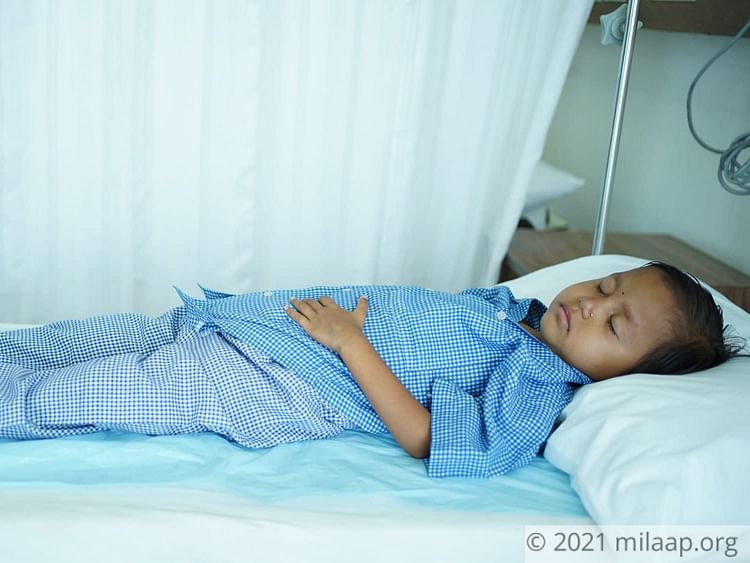 These parents need your help
Rina and Sambhaji's newborn is just an 8-month-old baby who stays at home with her grandmother while they take Astha to the hospital thrice a week. The hospital is 120 km away from their home and they have to make a round trip the very same day as there is no other way to balance these parents' duty towards their two children.


"I am merely a daily wage worker who earns 200-250 rupees for the labour. Right now, I am unable to earn even that small sum. I have to be with Astha for her chemotherapy and every day the bills just keep piling up. Affording cancer treatment that would cost in lakhs is just beyond my means. I have already put my everything at stake for just starting the treatment. I am failing to continue. I am afraid to lose her." - Sambhaji, father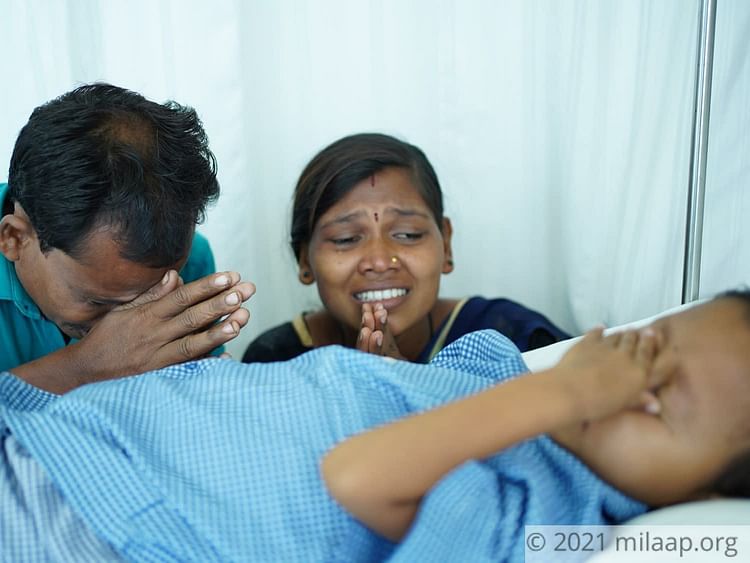 You are their only hope and your generous contributions can save little Astha's life. Click here to donate.