"When I told my husband that our daughter is sick, that she is in the ICU unable to move, unable to speak, unable to even breathe without a machine, he...he had nothing to say. He said he can't help. He just left us in this situation alone like always.
I can't let my daughter suffer like this but I feel so helpless,"
- Meenakshi, mother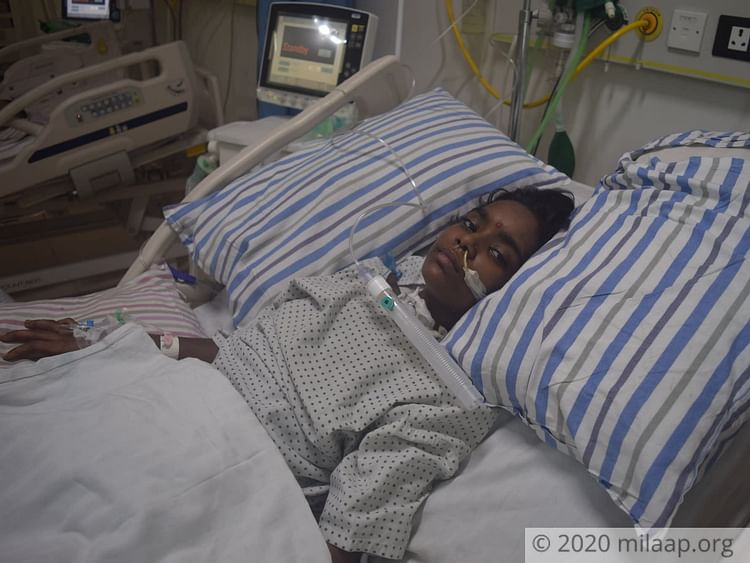 She lost her job and then started selling vegetables to feed her children
Meenakshi's husband left the family two years back and ever since then, this mother has been struggling alone, looking after her three children and working relentlessly to keep the house running. Just when things would look better, life threw this poor mother into another unfortunate situation.


"I worked in an event management company and everything was finally looking good but then, I lost my job due to the pandemic. I had to do something to put food on the table right? So, I started selling vegetables in the very neighbourhood I live in. If this was not enough my little child… she is struggling to survive and nothing I do is enough to save her. I am failing miserably."
Arpita's spinal cord was affected
Arpita had symptoms of her disease since birth but it was never diagnosed. The little child would have frequent neck pain and seizures but no test could tell them what it was until 2 weeks ago when Arpita's condition got worse and she had to undergo immediate surgery.


"She suffers from Craniovertebral Junction Anomalies, a complex condition that I can't even comprehend. I brought her to the hospital as she said she is losing grip on her body, I was really scared and then...then the doctor said she needs urgent surgery and that her spinal cord has shifted. Slowly all her past medical history started to make sense."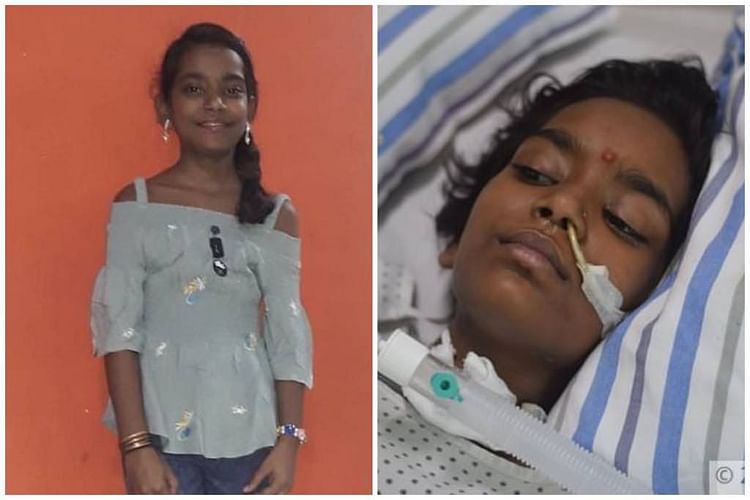 She needs ICU care to survive but her poor mother can't afford it
Arpita underwent a successful surgery but it isn't enough to pull her out of the misery, she needs continuous medical treatment to win this battle. She is on ventilator support now, her entire body is paralyzed except her little fingers with which she tries to gesture to her mother. The little girl is strong and is fighting through her critical condition but Meenakshi is not able to afford the treatment any further.



"She is awake but it's like she has no life in her. She can hear me but she is unable to express her pain and feelings to me. It hurts me to watch my child suffer like this. I just want this all to end. I just want to take my daughter home healthy."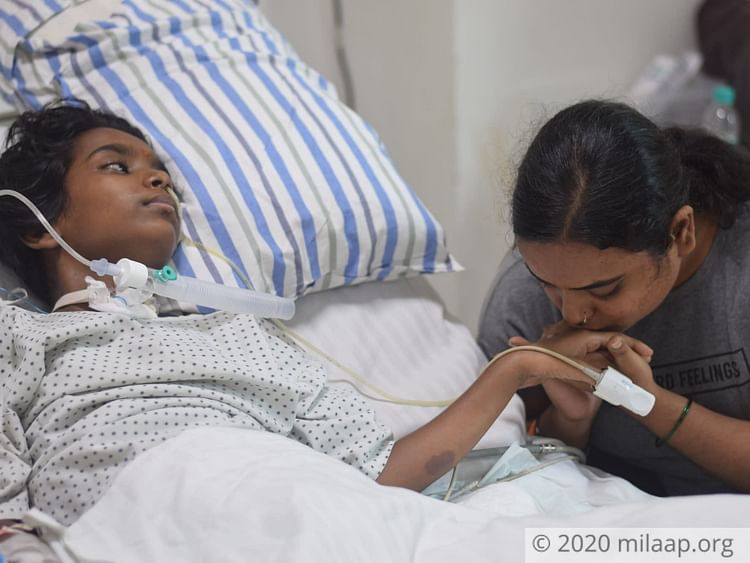 Your generous contributions can help this single mother save her child. With your help Arpita can get a second chance at life and live like a normal child. Only you can save her. Click here to contribute.