12-year old Arpan is a karate champ who used to come home with a trophy but also with some minor injuries. So one day, when he came back from school with a broken arm, his parents thought it to be a normal fracture.


"This time when we went to get his plaster done, the doctor told me it didn't look like a normal fracture. When he took me to a corner and asked me to get a biopsy report done, I thought maybe it would just take a few more weeks extra to heal. After getting the reports, they told me it's Stage IV cancer … how is it possible when he never even had a mild fever?"- Partha, father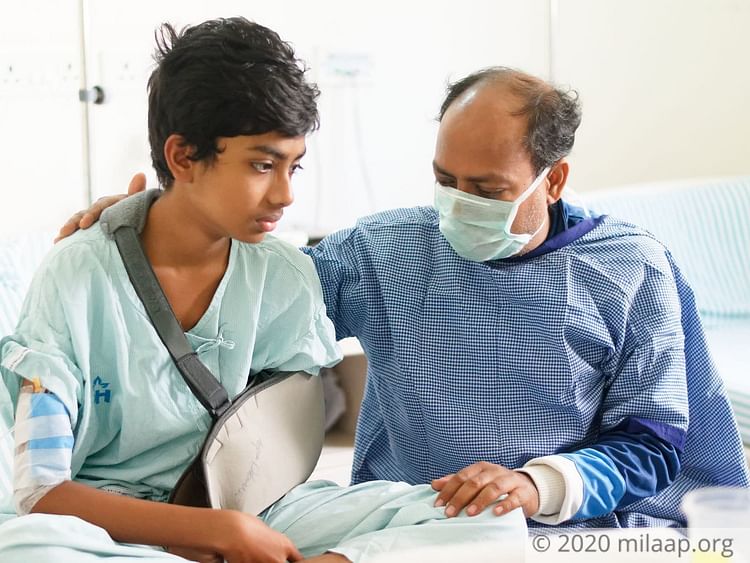 This fracture can take his life away
Arpan's fracture was not a normal bone fracture but a Lymphoma in his arm. After multiple tests, he was diagnosed with BE ALK Positive ALCL Stage 4 - a rare and aggressive cancer affecting his lymph nodes. His ALK protein gene, that controls cancer cells, has malfunctioned - resulting in cancer spreading to most of his organs like chest and pancreas.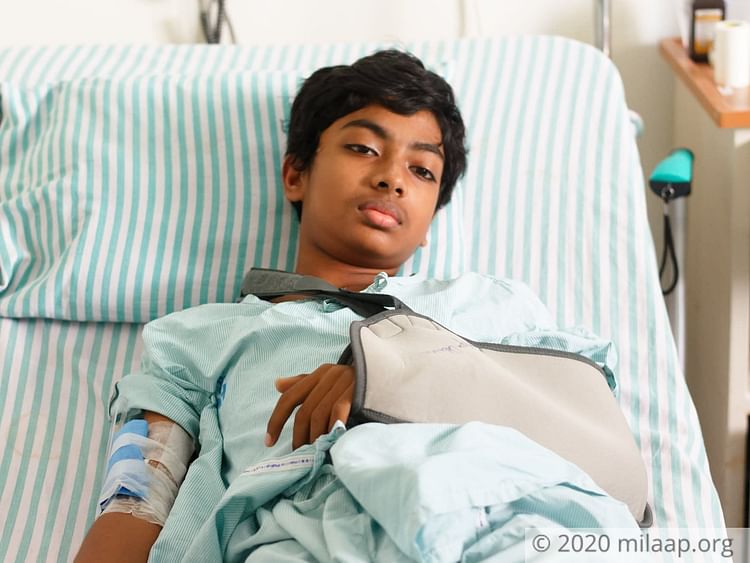 Arpan still doesn't know he has cancer
His parents have not yet informed Arpan about his cancer. They have just told him he has a fracture which will take a little time to heal.


"We couldn't tell him… we just couldn't. He is admitted in an isolation unit, where more than 2 people can't even stand near him without a mask. My husband and I take turns to be with him. I don't know how long we can hide it from him because now he is beginning to understand that it is much more than just a fracture. All he wants is to win the next karate tournament..." - Aparna, mother

This brother-sister duo is inseparable even during such a critical time
Arpan's 6-year old sister, Liza, comes to visit him every other day. She is too young to understand what cancer is and why she can't stay longer with Arpan. All she knows is that those 10 minutes of being with Arpan, puts a smile on both of their faces. The day she gets to know she can see Arpan, she gets so happy as her dada (brother) is her only best friend. Only Liza can brighten up Arpan's day even in such a dark time.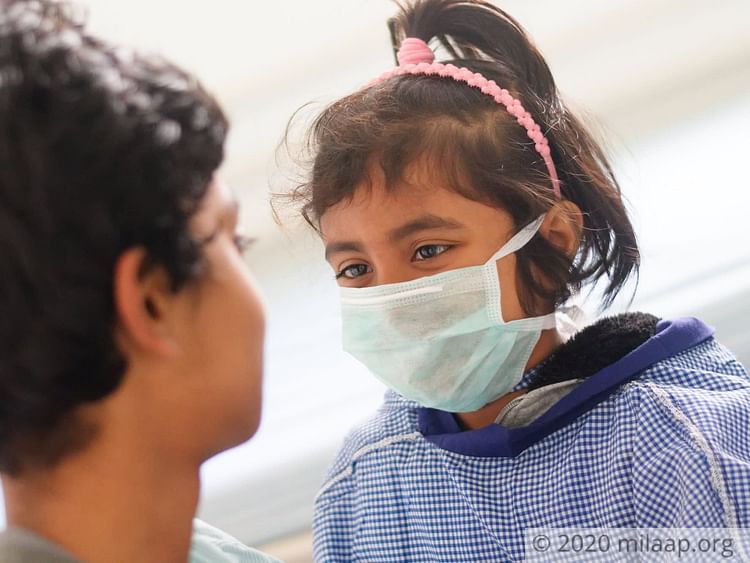 Just by taking tuitions, his father will never be able to afford Arpan's chemo
Partha takes tuitions at home for kids in Serampore. But, this income is not stable, as sometimes there are no new admissions. He has spent 1 lakh from his savings for Arpan's chemotherapy till now but he needs 8 lakhs more for the entire treatment. This will not be possible even if he sells the only thing he owns - his house.

But Arpan's chemotherapy can't be delayed any further. He has started developing cysts in his stomach and even after surgery, it still pains when he tries to move a little. They need help urgently to save their son from cancer. With every passing day, Aparna and Partha are anxious that Arpan will find out he has cancer before his birthday in March.