When you have more than one child, you wish them to get along, take care of each other, play and do everything together. You never want sickness to be a part of it. But for Ruksana and Shakir, their 2 children are battling against death together.
Aksha (9) and Samad (2) have been diagnosed with the same life-threatening disease - Common variable immunodeficiency (CVID), and there is only one cure to save them - a stem cell transplant.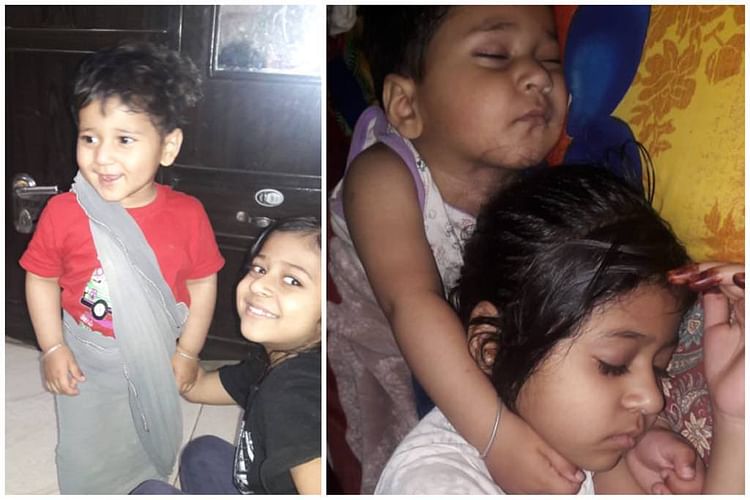 A dreadful disease is weakening their immune system
CVID is an antibody deficiency where the immune system is unable to defend against bacteria and viruses, resulting in recurrent and often severe infections, primarily affecting the ears, sinuses, and respiratory tract. In Aksha and Samad's case, it is also affecting their blood levels. Their hemoglobin count drops quite often and they have to undergo regular blood transfusions for it.


"It was Aksha who first started falling sick. She was just 5 back then and her fever wouldn't subside despite giving her different medications. We were referred from one hospital to another, and countless tests were done. But it was only after 2 years, in 2019, that the disease was finally diagnosed.

We were already tensed and heartbroken with Aksha's news, and then the doctors suspected that Samad may also have the same disease

." - Shakir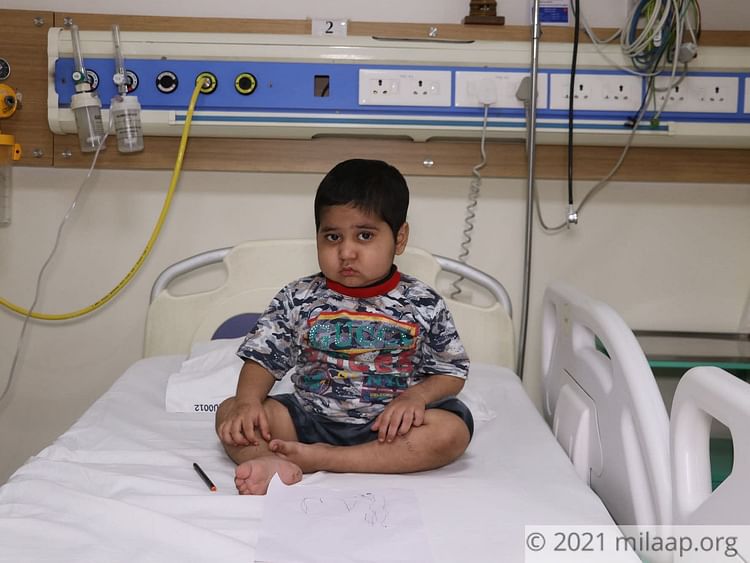 My children take their medication together, it pains me to see them like this
Amid the pandemic, Aksha's treatment was paused for a while and Samad's diagnosis was yet to be confirmed. Their parents would pray day and night for their children's safety. While they waited for the situation to improve, Aksha was on heavy medication. In February, this year, Samad started showing the same symptoms as Aksha and the tests confirmed their worst fears.


"Since then, both my children sit and take their medication together. Same tablets, same syrups and it kills me to see them suffer like this. Aksha is underweight and gets tired easily. Walking even 50m seems like a daunting task for her. On days when her blood levels are low, she is just bedridden and hardly even has any energy to speak." - Ruksana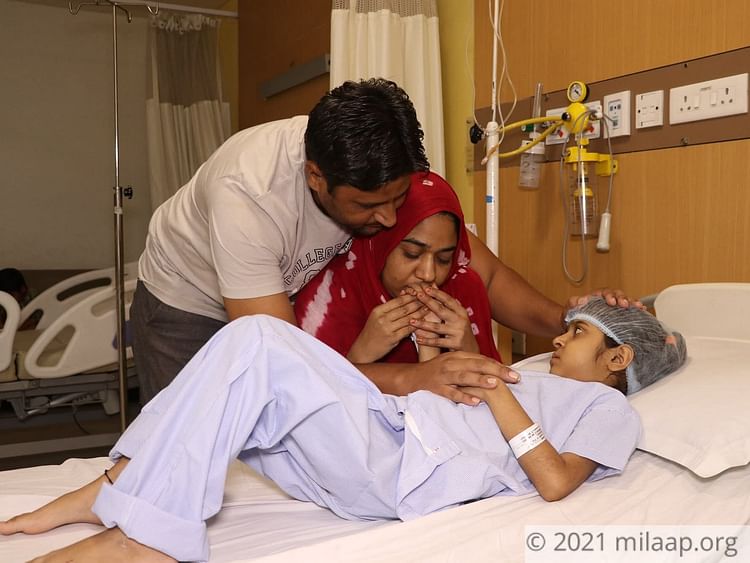 They almost lost her once
Last week, Aksha was rushed to the hospital in critical condition. Her hemoglobin count was down to 1.9 and she was admitted in the ICU on oxygen support. She needed an immediate blood transfusion but there was no matching donor readily available. The little girl whimpered all night and the parents made frantic calls to everyone they knew in search of blood donors.


"I donated blood to my son a few days ago and was ineligible to donate for Aksha. I requested the doctors that it was okay but they refused to take my blood. I can't tell you how helpless I felt when I was right there and yet, I was unable to do anything for my child. I could only breathe once my child's condition was stable." - Shakir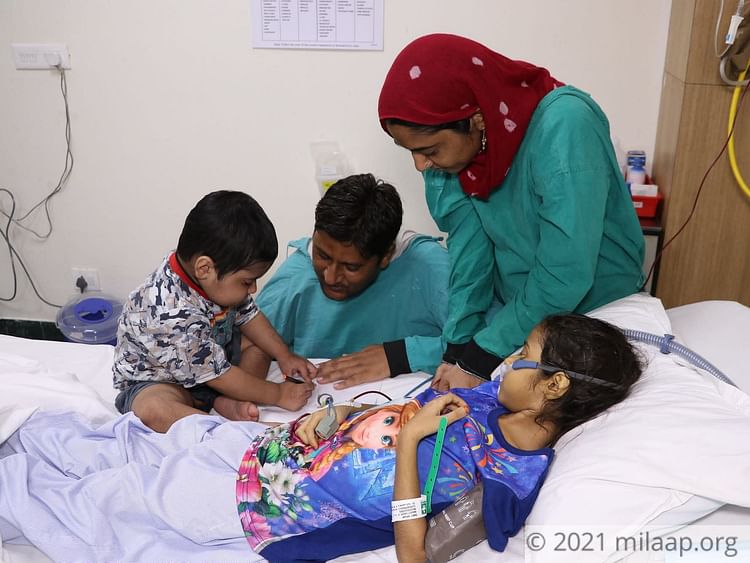 Their whole world turned upside down with their children fighting a battle against death. They were told that the only treatment option was stem cell transplant. But when they learned the cost it came at, they knew they would never be able to afford it. Shakir is a plumber who is struggling to find work during the pandemic and Ruksana is a housewife. They won't be able to afford transplants for both their children that would cost them 50 lakh rupees.


"The thought of losing them both keeps me up at night. I am trying my best to arrange for funds. But honestly, it is not even enough to bear my children's medicine bills let alone their transplants. I am failing to save them…" - Shakir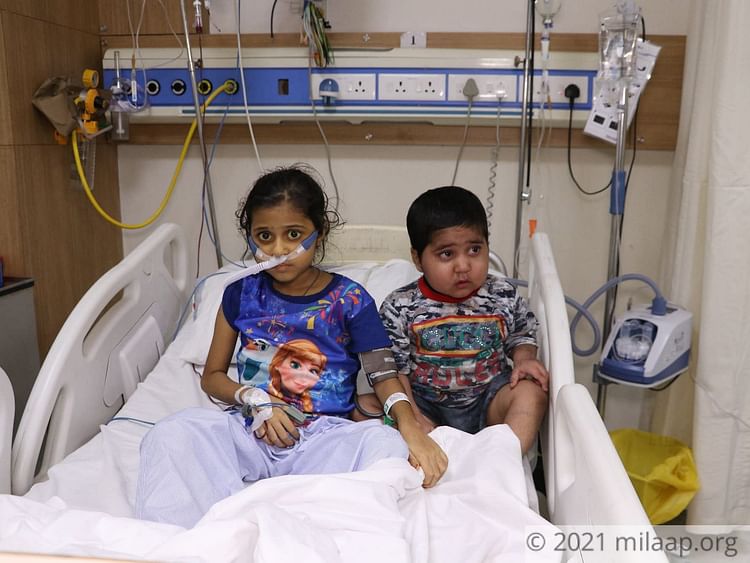 Your generous donations can save Aksha and Samad from this deadly disease. Click here to donate.