Swarup and Pampa have been through hell. These young parents have seen it all - from not being able to conceive a child for years, to watching that child meet an accident and now helplessly seeing him fighting for his life in the ICU.

"Pampa has almost stopped talking. She hardly even eats now. And how I can blame her. Her son, her only child who is just 2 months old has met with a tragic accident and is now struggling to live," - Swarup, Aitijhya's father.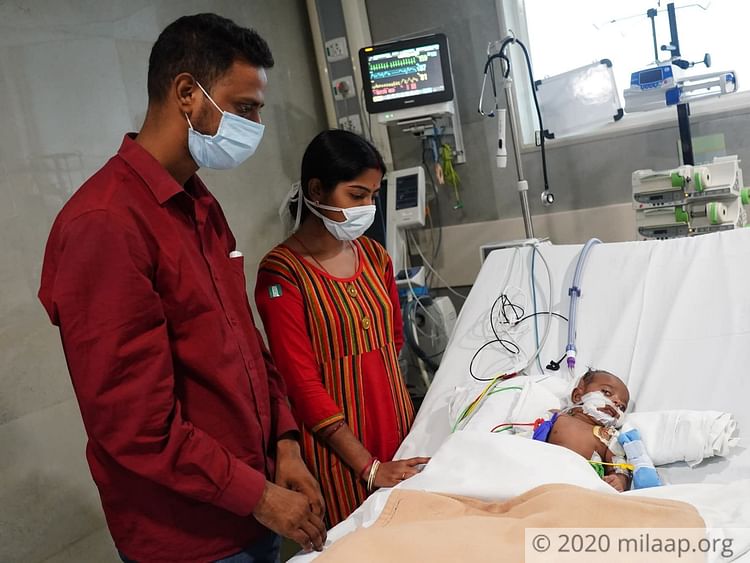 A slip of a few minutes and the baby boy fell out of the car window
Swarup and Pampa were married in 2014 and always wanted to have a family of their own. But they couldn't conceive and finally opted for IVF. Their baby boy, Aitijhya, was born in a hospital in Gujarat and after seeking permission from the doctor, they were travelling by car from Gujarat to Bankura in West Bengal.

"We were at a place near Bhopal in Madhya Pradesh, it was around 5 am in the morning. Suddenly we woke up to a loud sound followed by a thud and screams. My brother-in-law was in the front seat with the baby and when we saw his face he was terrified. 'The baby, the baby...he fell out of the car' - he said," - Swarup, father.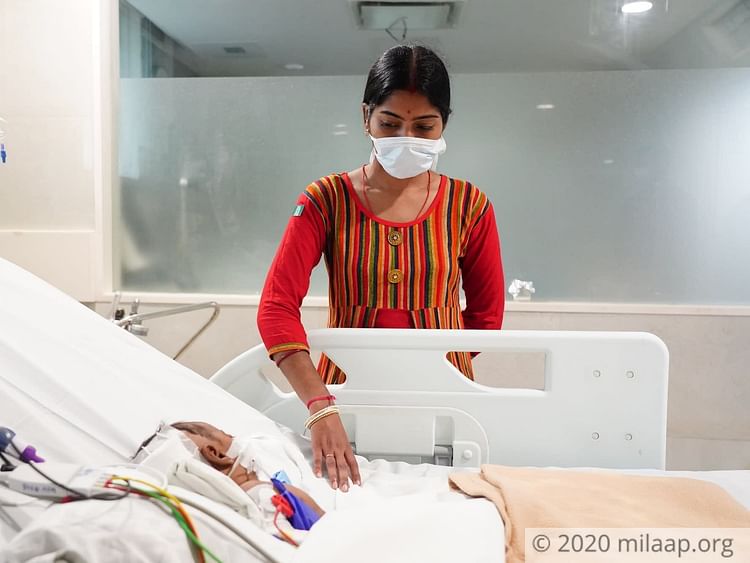 Swarup couldn't believe what he heard but he wriggled out of the car which had toppled down from the road onto a canyon beside. The driver had slept off and that's how this happened. Swarup and Pampa weren't hurt that much, but they were in shock. They found the baby near the car - his head had suffered a severe injury. The ambulance came a few minutes after and then the parents finally took him to the nearest hospital.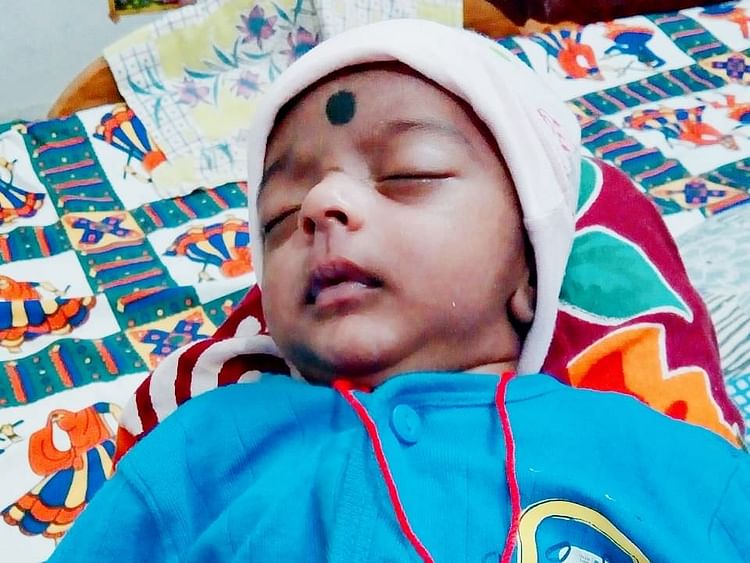 He got better only to get worse in a few days
Aitijhya was admitted in the hospital for a week, the initial seizures got better but again, it started. The doctors found out that fluid was getting accumulated in his brain due to the intensity of the injury. He wasn't able to open his eye, neither was he able to cry out loud. Swarup wasted no time but brought him to Chennai on a flight.

"He underwent surgery and he was getting better. But soon other complications arose. He couldn't breathe, the seizures became more violent - he had to be put on a ventilator. He is making very slow progress but doctors have told us that he has to be under strict medical observation. They are suspecting a serious neurological disorder for which he needs to be under continued treatment," - Swarup.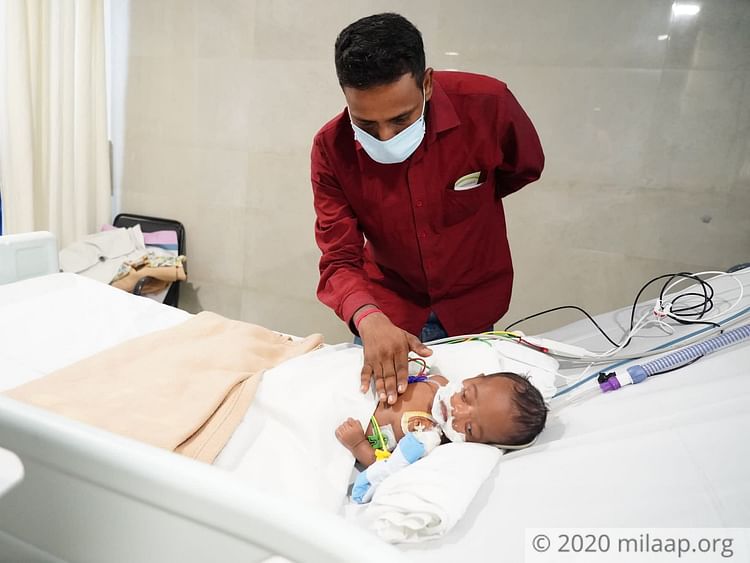 Their dreams of being parents can only come true with your help now
Swarup and Pampa are teachers in a government school in Bankura. They had never wanted a lot in their life - a happy family, a child to call their own. But as fate would have it, they are now standing at a juncture where they can lose their only child.

"I have borrowed from friends, relatives and have spent over 5 lakhs. But I would need 8 more lakhs to keep my baby alive. He is critical, I can;t afford to take him home without the treatment. Please help me, you're now my only hope," - Swarup.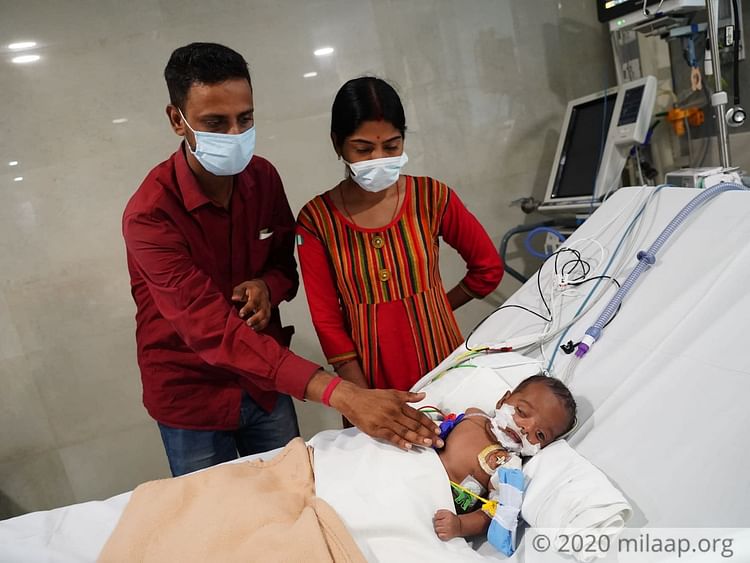 These parents are desperate, they need your help to save their only child. Any amount of contribution will be of help. Click here to donate