"Mothers have numerous dreams for their children. They want them to grow up and do wonderful things. But if you ask me, I'll say that the only thing I want is for them to stay alive and healthy. There's absolutely nothing more that I pray for each day. But now even that seems like an improbable dream. My 1-year-old Ahemad is fighting a dangerous disease that can kill him and there's no way I can save him," - Masuma, mother.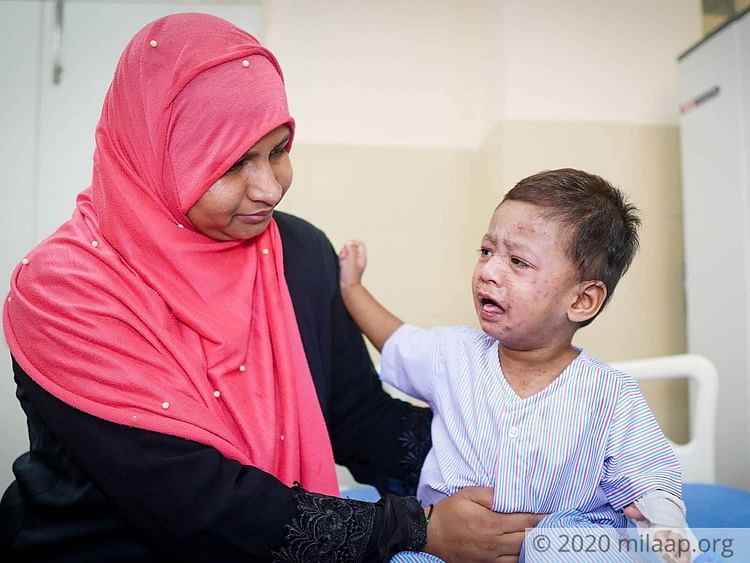 The disease that almost killed my elder son now threatens to kill my younger one
Ahemad is suffering from DOCK 8 - an immunodeficiency which makes the immune system completely incapable of fighting infections of various kinds. He keeps getting a high fever and a severe cold.

"But the worst part are the boils. His face, his entire body is covered with them and he itches them continuously. Blood oozes out from the wounds and it is just unbearable to see him go through so much pain. Ahemad is suffering from the same disease that almost killed my elder son, Dawood. With God's grace and your help, we were able to save him but this time...," - Masuma can't finish her sentence.
He's been crying constantly for the last few days, the pain is killing him
Ahemad was 3 months old when Masuma noticed that his lips were turning blue, as if they had been bruised. When medicines couldn't cure him, she took Ahemad to the same doctors who were treating Dawood for DOCK 8. They asked her to immediately get him tested too.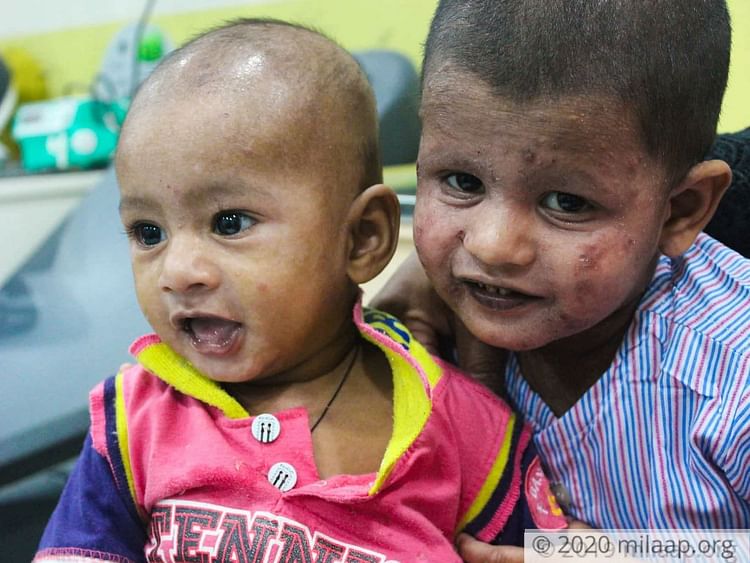 An old pic of Ahemad with Dawood when he was undergoing treatment
"The test results came out positive - both my children were fighting this dangerous disease. Dawood's condition got worse and he needed a stem cell transplant but Ahemad's condition was still kept under control with regular medicines and injections. But the few days have been nothing short of a nightmare.

Ahemad hasn't had a wink of sleep - his boils itch and he is in terrible pain. Now only a stem cell transplant can save him

," - Masuma.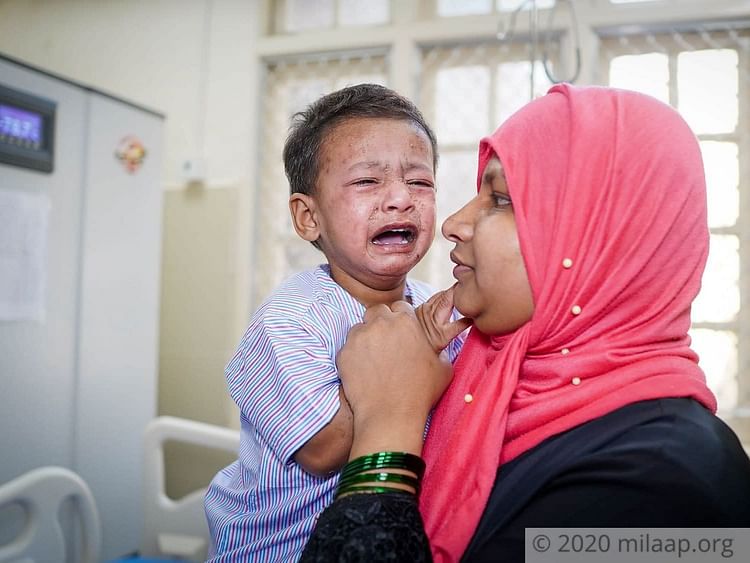 I am all alone here, how do I afford the transplant?
Masuma's husband, Bilal, is in Oman now. He used to work as a daily wager, doing odd jobs to support his family. But that wasn't enough. He decided to go to work in Oman so that he could give his family a better life. But as life would have it - he is now stuck in Oman with no job and is unable to come home.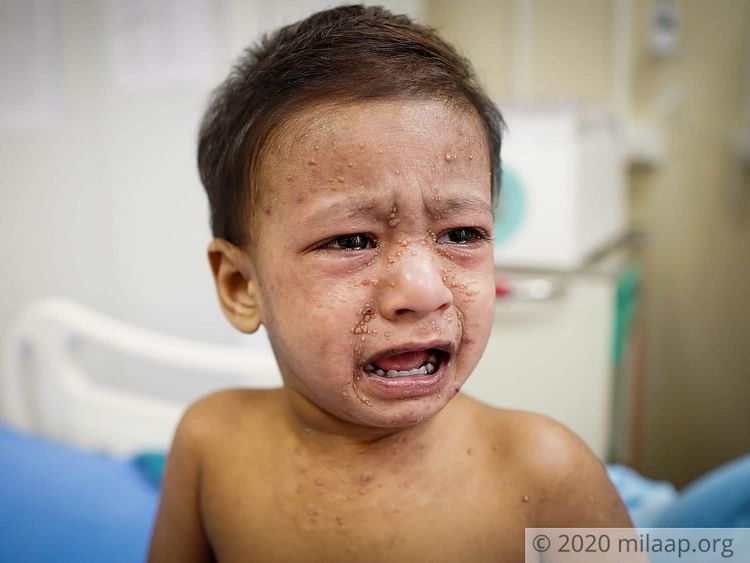 "He calls me and asks about Ahemad. He is so worried, he fears that something will happen to our son and we won't be able to save him. He regrets being away and I try to console him but we can't delay Ahemad's transplant for long. Please help us or we will lose our son," - Masuma.
Ahemad is only 1-year-old and a terrible disease is pushing him towards death. Your support can save his life - click here to donate.