Being the youngest amongst her siblings, 4-year-old Afsara is pampered a lot. Her 2 brothers adore her and her parents do their best to keep her smiling. But

their lives changed after Afsara was diagnosed with cancer. While her parents run from pillar to post to get Afsara treated, her brothers eagerly wait for her to get back home and try their best to make her happy.

This has become their new normal.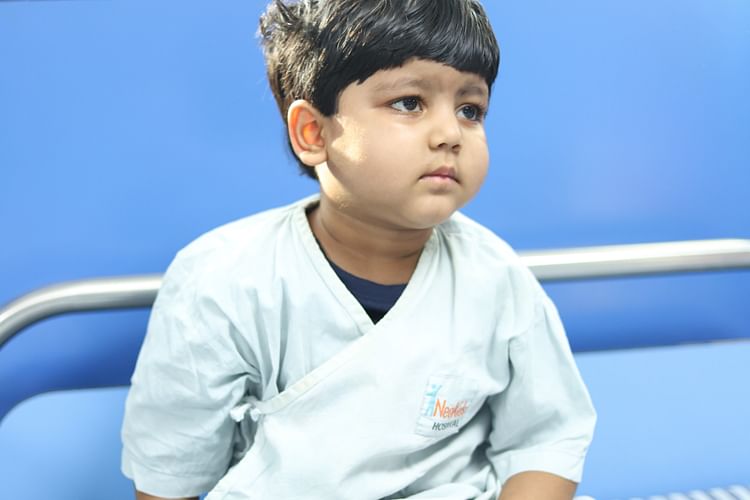 Cancer was growing inside her, making her weak
"She was sick for weeks before her diagnosis.

She would complain of body ache, stomach ache and somedays even her bones would ache.

We took her from one hospital to the other but, every time, she was admitted for a few days due to low blood levels and was discharged after a blood transfusion. But soon things got serious. She was suffering from high recurrent fever and her blood levels got dangerously down. We never thought that cancer was growing inside her, making her weak." - Nazma, mother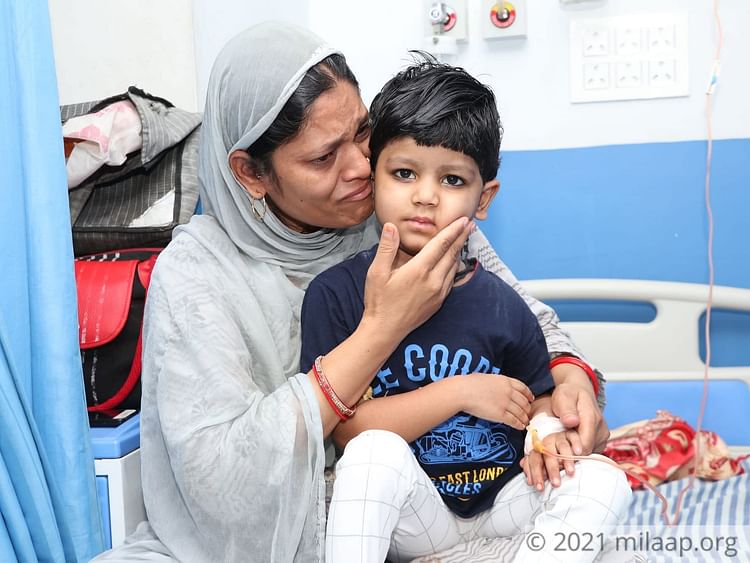 She cries at the sight of an injection
The little girl suffers from

Acute Lymphoblastic Leukemia,

a type of cancer of the blood and bone marrow that affects white blood cells. The bone marrow produces immature cells that develop into leukemic white blood cells called lymphoblasts. These abnormal cells are unable to function properly, and they can build up and crowd out healthy cells.

This is a rapidly progressive disease and needs immediate medical attention.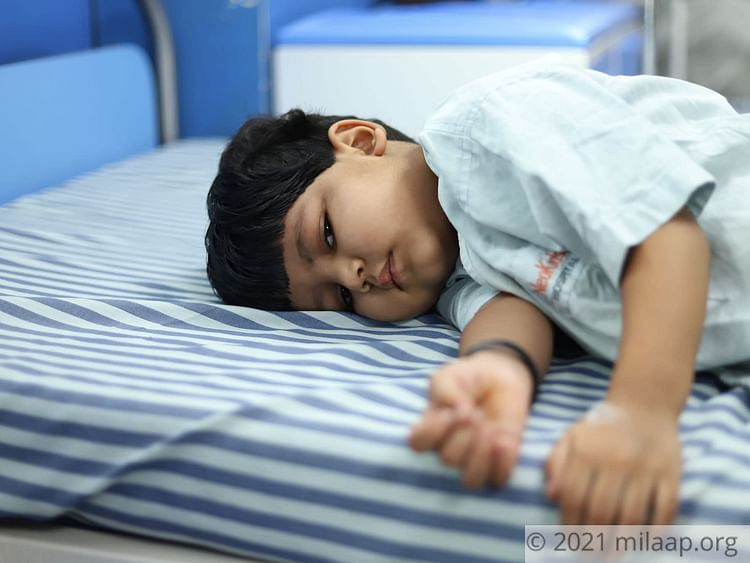 "Doctor said she needed immediate chemotherapy and we went on with the process. It's been 3 months now and there is an improvement too but her body is swelling with the side effect. She cries every time she gets an injection. She asks us why is she being punished and we have no answer for it. No matter what I do, it is not making her feel better. Now, we have exhausted even the little money we had and are stuck. I don't want cancer to take her away" - Akhtar, father
They need your help to save their daughter
"We spent all the little money we had until now. I borrowed and took loans too but I could only manage to complete her first cycle of chemotherapy. I have nothing left to continue her treatment, not even my monthly income. Where will I get 7 lakh rupees from?" - Akhtar

Akhtar has a small puncture shop and makes 10-13 thousand rupees a month. He is struggling to even provide his family with food, let alone afford Afsara's treatment. She needs continuous chemotherapy to kill the cancer cells and stop them from growing. Without the treatment, the little girl will not be able to make it.

You are their only hope. Your generous contributions can save 4-year-old Afsara. Click here to contribute.