About the competition:
The BAJA SAE Series is an event for the undergraduate engineering students, organized globally by the Society of Automotive Engineers, USA. The event originated in the name of Mini - BAJA, in the year 1976 at University of Carolina. Since then, the event has spanned across six countries – USA, Mexico, South Africa, Korea, Brazil and India. The BAJA SAE tasks the students to design, fabricate and validate a single seater four - wheeled off road vehicle to take part in series of events spread over a course of 3 days that test the vehicle for the sound engineering practices that have gone into it, the agility of the vehicle in terms of gradability, speed, acceleration and manoeuvrability characteristics and finally its ability to endure that back breaking durability test.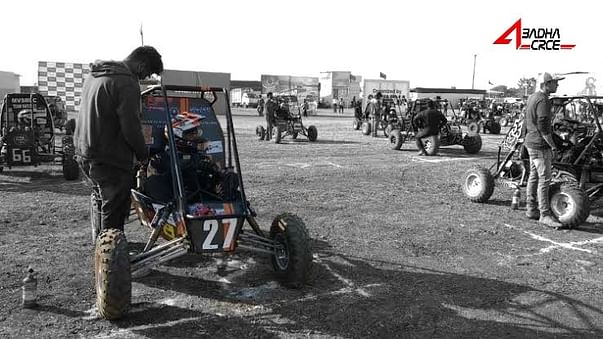 About the team:
Team Abadha CRCE is the official off-road racing team of Fr. Conceicao Rodrigues College Of Engineering, Bandra, Mumbai -400050.
We are a group of people who believe true effort lies in starting from scratch and hence we design and manufacture our own all-terrain-vehicle from scratch. We believe in enhancing our understanding of engineering in sectors of designing and manufacturing and to bring into being a truly challenging and efficient ATV for national and international competitions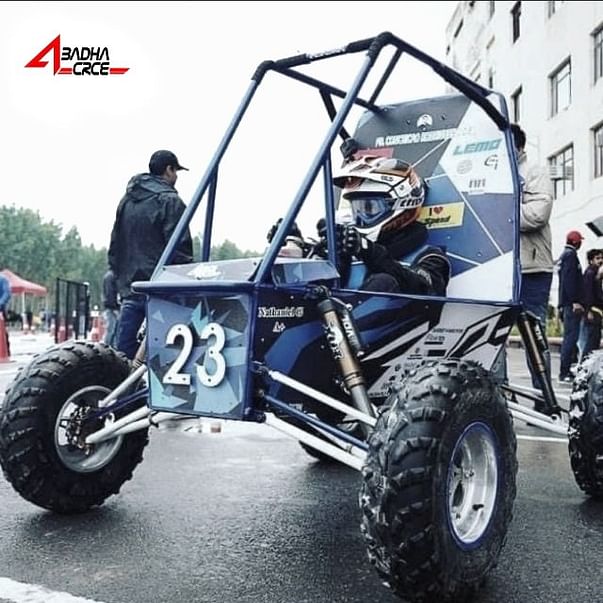 How we stand out from other teams:
Apart from our never-say-die attitude, We stared Electric based powertrain Drive to our All terrain vehicle, due to increase in environmental burden due to carbon emitted from engine based vehicle. Our vehicle is also proudly the lightest vehicle from Mumbai to compete in the BAJA SAE India Competition. We also build our own steering mechanism and our own gearbox which exclusively distinguishes us from the rest of the teams.
What next?
It is our affirming aim to design and manufacture a lighter vehicle this time and achieve an overall position among the top 5 ranks in the national level BAJA event this year. The team has been striving to compete in international BAJA events and represent our country beyond our borders and make India proud.
Why crowd funding?
Since we are a under-graduate level technical team, we have to raise funds and simultaneously design and fabricate our vehicle while also managing our academics at the same time which can be very demanding on a lot of occasions, especially when sponsors generally hesitate to spend on collegiate teams. This lead us to turn towards crowdfunding where people like you could see the spark in our eyes and help us achieve our dreams.
Also crowd funding would mean greater awareness for our project as it would inform more people about our cause, which is really the main motive behind the campaign.
THE ESTIMATED COST OF OUR BUGGY THIS YEAR:

ROLLCAGE - Rs 45,900.00
POWERTRAIN - Rs 182,986.00
S&S - Rs 296,962.00
B&T - Rs 272,413.76

GRAND TOTAL - Rs 798,261.76

COST NEEDED FOR THIS YEAR (As we can reuse some parts):

ROLLCAGE - Rs 45,900.00
POWERTRAIN - Rs 182,986.00
S&S - Rs 2,24,362
B&T - Rs 272,413.76

GRAND TOTAL - Rs 7,23,660
The details of all the parts and their costs required for manufacturing our ATV this year for participating in the BAJA SAE INDIA 2022 are mentioned in the images given below.